Are You Ready to Put Your Best Boot Forward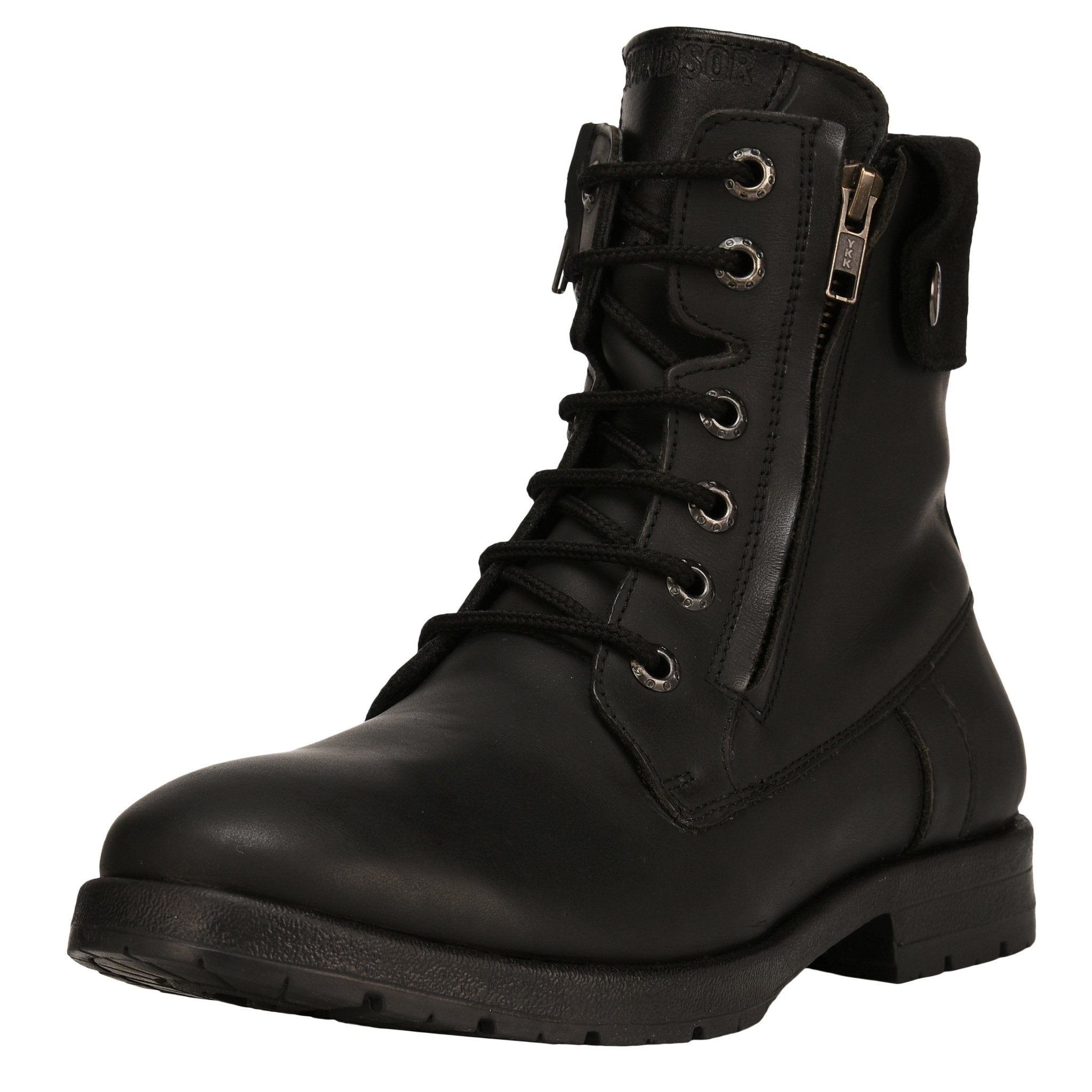 Do you want to know about footwear that is durable and something that doesn't degrade due to wear and tear, but becomes better? That's a one-word answer: Boots! A good pair of boots makes a flawless impression. If you think boots are too uniform and have no variety, that's where you are you need a fashion expert. This blog will explain in detail about the main types of boots in great demand:
Chelsea Boots:
Making a debut in 1960s with Victorian origins, they are perfect for your business suit. Not only they are handsome, and available in a variety of colours, but they are really comfortable. They are usually identified by rounded toes and low heels. Other things that one can notice about Chelsea boots are: an ankle-hitting height and an upper made by sewing two leather pieces together. Some Chelsea boots also include a zipper closure. The ease and versatility of Chelsea boots makes it a modern choice for men.


Chukka Boots:
Ankle-length boots made of suede, ideal for casual and formal wear having a rounded-tip, minimal stitching and open lacing are some of the identifiable features of Chukka boots. They were the 1940s favourite, and now making their comeback in the fashion industry. Pair it up with rolled-up, straight-fitting slim jeans and you're good to go!

Cowboy Boots:
They are never out of style. Cowboy boots are pull-on boots having low-heel, rounded or pointed toe with height up to mid-calf. Although these stylish and comfortable boots were initially had horse-riding heels (don't worry, it is now eliminated), it is still a classic style.

Hiking Boots:
Comfortable, with ankle support, full-leather linings and cushioned footbeds etc are the chief characteristics of hiking boots. You can wear them with raw denim, corduroy, twill or flannel shirts and jumpers. They are ideal for heavy activities like mountain climbing and extreme athletics and they can be worn during both summer and the winters.

Work Boots:
These were originally made to protect workers from chemical substances, water, mud and snow. Today, they are perfect for your hiking adventures too! Did you know something interesting about work boots? They are absolutely waterproof! So you can wear it to work even in extreme weather. It is protective about your foot as its material, high-grip soles, cosy weather linings and padded ankles prevent your foot from getting any injuries. They have a chunkier and sturdier look. One can pair them with a range of casual (always casual) outfits, from joggers to jeans, trucker jackets to parkas. And everyone simply loves them!


Comfort is a major concern while buying boots, so you need to stay alert. You wouldn't want to have sore feet with good-looking shoes, right? What if we told you we're bringing the comfort to your home free of cost? Yes, that's right. We offer free shipping across the US at No Minimum Order and 30 days return policy. Grab your boots now and put your best boot forward with LibertyZeno Fashion Footwear.