How to Choose Travel Shoes for Perfect Comfort and Style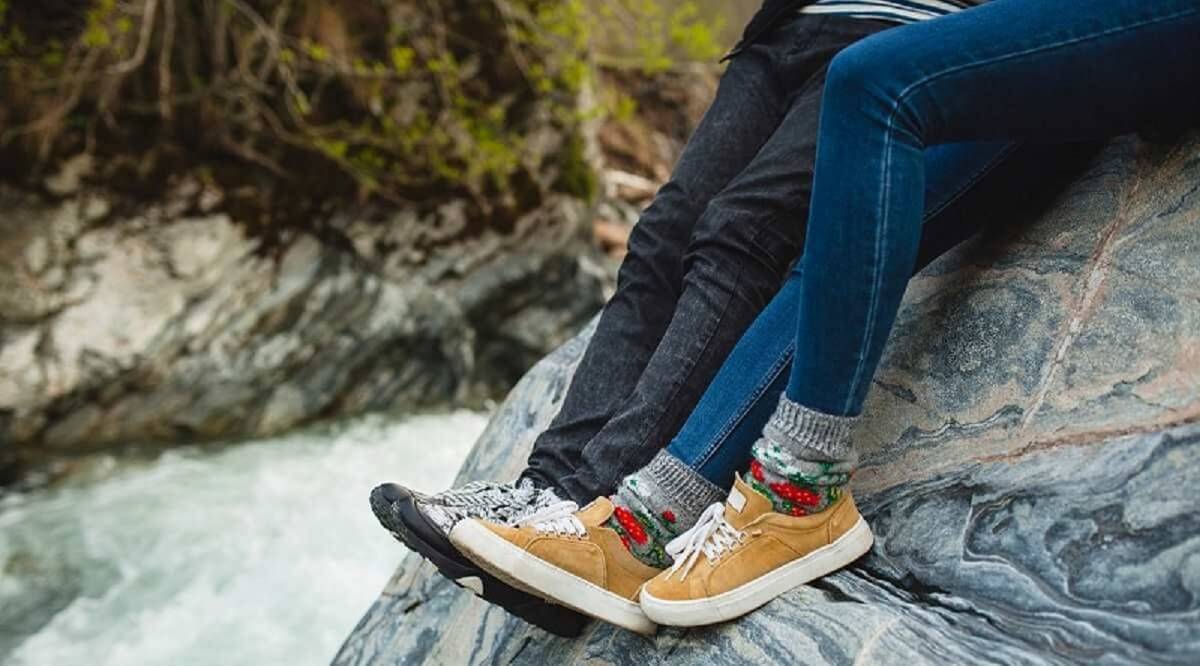 Traveling offers an exciting opportunity to discover new destinations, immerse in diverse cultures, and savor various cuisines. Whether you're embarking on a business trip, an adventurous trek, or a leisurely picnic, one essential element that can make or break your journey is your choice of travel shoes.
The right pair of stylish and comfortable shoes can ensure an overall satisfaction during your travels. In this article, we'll walk you through the art of selecting the most comfortable travel shoes for men, with a focus on not just comfort but style as well.
How to Choose Travel Shoes? 
Before delving into specific shoe recommendations, let's first explore some essential tips for choosing the most comfortable travel leather shoes for men. We are detailing some essential pointers on how to choose shoes for traveling.
Consider Your Destination: The type of travel shoes you need depends on your destination and activities. For business trips, opt for formal shoes, while hiking adventures require sturdy and comfortable boots. Casual sneakers or chukka boots are great for picnics and city explorations.

Prioritize Comfort: Travel often involves long hours of walking and standing, so prioritize comfort above all else. Look for stylish and comfortable shoes with cushioned insoles, arch support, and breathable materials.

Versatility is the Key: Select travel shoes that can complement a variety of outfits. Neutral colors like black, brown, or gray are versatile and match well with different clothing choices.

Consider Weather Conditions: Think about the climate of your destination. For rainy or snowy regions, waterproof boots are a must, while breathable sneakers are ideal for warm, sunny locales.

Pack Light: Travel shoes can be bulky, so try to limit yourself to two or three pairs that can cover all your needs. Opt for wearing the bulkiest pair of shoes while traveling to maximize luggage space efficiency.
9 Types of Shoes that Are Comfortable for Traveling
Now, let's find out which stylish and comfortable shoes do the experts recommend based on different types of travel experiences:
Leather Ankle Length Boots
Best for: Business Travel
If your travel itinerary includes meetings and formal occasions, the Tom Leather Ankle Length Boots are an excellent choice. These sleek and stylish boots offer comfort and sophistication; these are among the most comfortable travel shoes for men. Their classic black or brown colors effortlessly match business attires like men's suits, formal shirts and pants, making you look sharp and professional.
Leather Lace-Up Boots
Best for: Tracking Adventures
For those embarking on tracking adventures or hiking trips, the Auda Leather Lace-Up Boots are a reliable companion. With their durable construction and excellent ankle support, these boots can tackle rugged terrain while keeping your feet comfortable and protected. You can wear them in all weather situations with jeans, coats, blazers, jackets and what not. 
Lace-Up Ankle Length Boots
Best for: Picnics and Casual Outing
When you're out for a picnic or exploring a new city, comfort and style go hand in hand. The Hopper Men's Leather Ankle Length Boots strike the perfect balance. These boots are designed for leisurely strolls, offering a relaxed look that pairs well with jeans or khakis. Infact these are also among the most  comfortable travel shoes for men.
Leather Casual Sneaker
Best for: Everyday Casual Wear
If your travel plans involve casual outings, the Murphy Leather Casual Sneakers are a go-to choice. These sneakers offer all-day comfort and come in a range of colors to match your outfit. Whether you're sightseeing or enjoying local cuisine, these sneakers keep you comfortable and stylish. Whether jeans and T shirts, or shirts and pants, these can go with any casual attire anytime.
Leather Chukka Casuals
Best for: City Exploration
Exploring a vibrant city calls for comfortable yet fashionable footwear. The Hamara Joe Colorado Suede Leather Chukka Casuals fit the bill perfectly. Their chukka boot style adds a touch of sophistication to your city adventures, and the suede material is both stylish and comfortable. If you style them better with jeans and formal shirts, you can even walk into a night party, but if you wish to keep these casual, even T-shirts and jeans would do.
Hamara Joe Tylor Leather Chukka Casuals
Best for: Outdoor Activities
For outdoor enthusiasts, the Hamar JoeTylor Leather Chukka Casuals are a fantastic choice. Whether you're camping, fishing, or simply enjoying nature, these boots provide the support and durability you need for outdoor activities. You can wear thems with all kinds of casual wear like jeans and T-shirts, shirts and shirts and more. 

Leather Casual Sneaker for Men
Best for: Beach Vacations
Heading to a beach destination? Slip into the Snapper Leather Casual Sneakers. These breathable sneakers are perfect for sandy strolls and beachside relaxation. Their casual yet stylish design complements your beachwear like T-shirts and shorts, lounge pants etc effortlessly.
Oxford Style Dress Shoes
Best for: Formal Occasions
For formal events during your travels, the Owen Leather Oxford Style Dress Shoes are your best bet. These stylish and comfortable dress shoes exude sophistication and pair impeccably with suits and formal attire.
Leather Oxford Style Dress Shoes
Best for: Special Occasions
If your travels include special occasions like weddings or gala dinners, the Tour Leather Oxford Style Dress Shoes will have you looking dapper in suits, texedos and even formals pant-shirt combination. These footwear options are skillfully designed to provide comfort while maintaining a strong sense of style, not wonder counted as the top reliable ones among the most comfortable travel shoes for men.
Handy Guidelines for Selecting Comfortable Travel Shoes
Research Your Destination: Research the weather and terrain of your destination to make an informed shoe choice.

Try Before You Buy: Always try on shoes before purchasing to ensure a proper fit and comfort.

Choose Breathable Materials: Opt for stylish and comfortable shoes made from breathable materials to prevent sweaty feet during long walks.

Consider Orthotic Inserts: If you have specific foot issues, consider adding orthotic inserts to enhance comfort and support.

Break Them In: Wear your new shoes for a few days before your trip to break them in and avoid discomfort.

Pack Socks: 

Don't forget to pack moisture-wicking socks to keep your feet dry and comfortable.
In conclusion,
Consider the type of travel, destination, and activities you'll engage in when selecting your footwear. With the right pair of stylish and comfortable shoes, you can explore the world in style while keeping your feet happy and pain-free. So, when you travel next, do share your feedback on our tips about the most comfortable travel shoes for men
Also Read
How to Pack Shoes for Moving and Travel
The Ultimate Men's Dress Shoe Type Guide: The Style for Classic Men