Get The Best Dress Shoes for Mens in USA NOW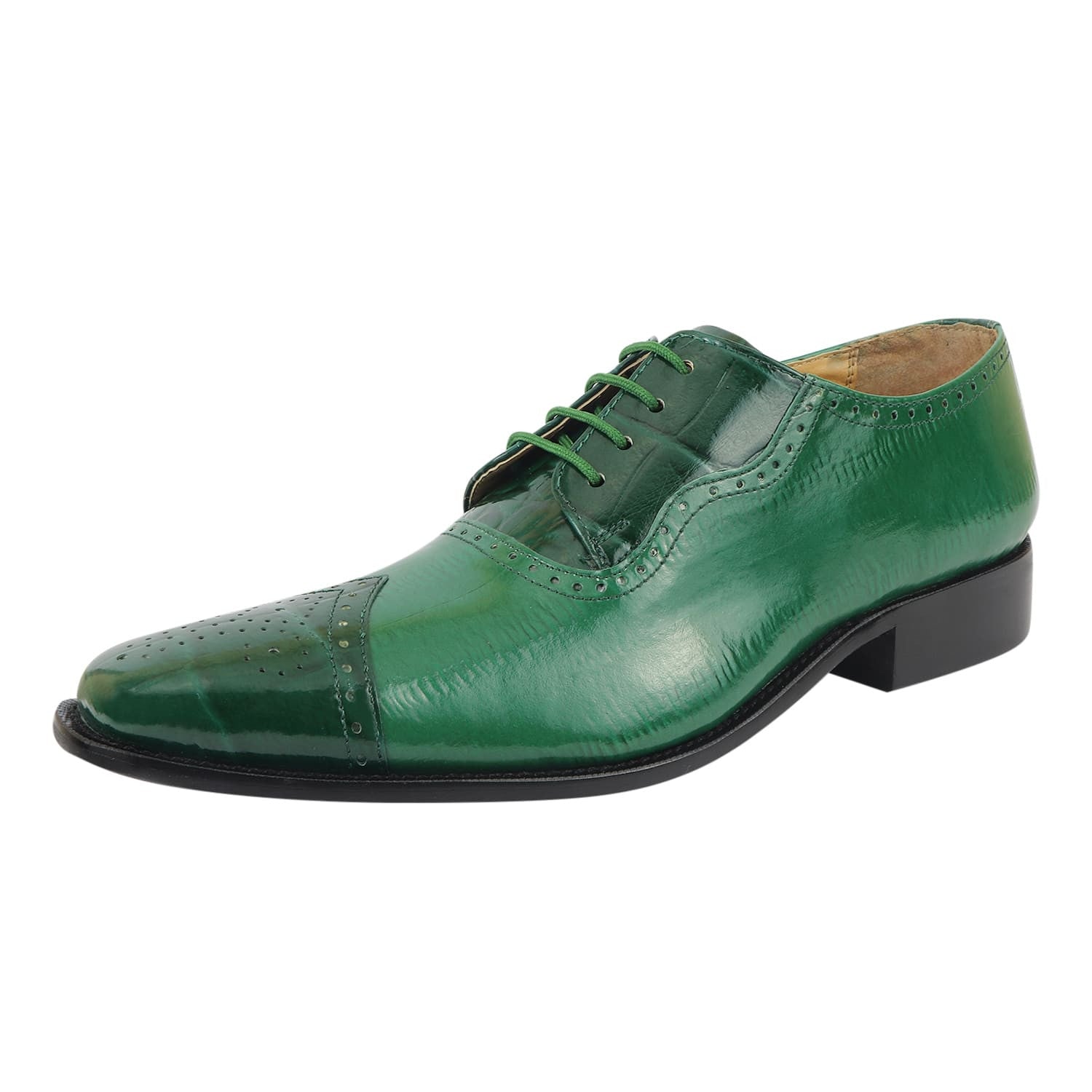 When it comes to fashion, "why should girls have all the fun"? Fashion, styling, dressing are not just limited to women, it is meant for everyone. And the first impression always has last impact on someone's mind and so, if you want to create the best impression, looks out for your shoes.
Shoes are just a word but if we blend it with the perfect outfit, it can create the attitude that you desire. Though men usually limit themselves to one kind of outfit and repetitious shoes because they do not explore available options. If you feel the same, then you have arrived at the ideal spot.
LibertyZeno has taken care of your needs by availing you the best in shoes. Here we understand that men like effective things in quick glances. And as you surf through online men's dress shoes, you won't be able to take your eyes off. With classy shades in shoes, it will instantly steal your hearts away. It doesn't matter if you are stuck in a formal meeting with your boss or in a wedding where everyone looks strange, or if life doesn't go in the right direction, your shoes have the ability to take you to the right places. Our men's dress shoes have covered it all.
There was a time when men had to choose between black, brown or rather dark brown, but not today. LibertyZeno's online men's dress shoes provide with various options to choose from wide variety of shoes which covers a huge colour range from crocodile printed dress shoes to smart snazzy shoes in red to tan brown cap toe oxford shoes. If you will choose something which looks different from the ordinary, you will dare to change your whole personality. With a new style, you will extend new charm in your whole attire.
Online surfing makes it easier to look at your desirable content at your comfort level. And what could contribute the best thing into men's lazy world when they do not have to window shop but rather buy from their couch at home. LibertyZeno gives you that comfort. If you are in hurry to shop for that one important meet or you have a date in coming week, just visit LibertyZeno to find suitable shoes. These shoes are a blend of quality with affordable prices. So next time you get a compliment for wearing the best shoes that suits you, do not hesitate to smile.
For those who like to roam around in stores to personally choose their shoes, we have covered you guys as well. LibertyZeno has online mens dress shoe store where you can try that each pair that appeals to your eyes and brain. These shoes are not just sophisticated and elegant as you like but at the same time easy going on your feet with impressive fitting to give you a sharp and edgy look.
But you might wonder what type of shoes we are talking about here, as we usually get stuck between formal and informal shoes, but our mens dress shoes are more than that. Here we exclusively guide you on how many options you have when it comes to shoes. Let us together make all those women jealous of you by showcasing the variety and alternative choices that you have.
Oxford Shoes
When it comes to formal shoes that you can carry in functions and parties and those formal meetings, Oxford is your best choice. Classy and sassy in nature, they are originated in Ireland and Scotland. At LibertyZeno's mens dress shoes, Oxford shoes come in two major colours i.e. black and brown and some prints for quintessential ritzy look from the ordinary.
Monk Shoes
Do not go by their name as they contradict it. Monk by name but stylish and timeless in nature, these shoes come in two to three different varieties. At LibertyZeno you get single monk which has a single strap as well a single buckle or you can go for double monk strap shoes who comes with two straps and buckles. Choose according to the occasion to nail that outfit in again formal occasions.
Brogues
They have gained popularity because of their decorative element which goes on the top of the shoes. These pair of shoes is synonymous to words like posh, electrifying and outrageous and every man should have these pairs in their wardrobe essentially. You can buy these pair online at LibertyZeno as they give effortless look to the whole attire.
Apart from formal shoes, informal ranges from loafers to casual which can go absolutely flawless with simple T-shirt and jeans. An astounding effortless look that you can achieve by pairing your normal and daily outfits with informal shoes.
LibertyZeno exclusively deals in shoes on a regular basis which gives an edge from other brands and companies. If you get accustomed to these shoes, your feet would never want you to switch to others from the next time. We make these customized shoes for 100% customer satisfaction as for us customers hold the highest priority.
So, the next time you ever get a doubt about what to choose and whether to switch to something new, just visit LibertyZeno and your doubts will get a direction and clarity.