GREATNESS CAN ONLY BE BOUGHT BY THOUGHTFUL WOMEN!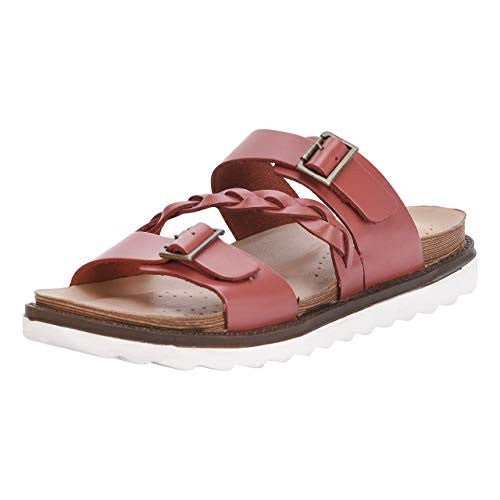 Online shopping is one of the best thing innovated by the mankind. In past few years, there is considerable growth of e- commerce. And when it is come to shopping, the women's are more reliant on the internet to make purchases like clothing, footwear, cosmetic, accessories, etc.
A woman graceful attire will remain incomplete until and unless it is not amplified with the elegant and classy shoes. Just as there are trends for women outfits, there is also fashion for women shoes. Online women shoes store offers so many varieties of women footwear's that if we go for street shop we would not find many choices.
Just make it simple when you are going to buy women shoes online by keeping these points in mind.
1. KNOW YOUR FOOT SIZE:- If you are going to shop women shoes online, then you have to know your exact foot size. You can easily measure with a brannock device or squatchi and consider the bigger foot as perfect size.
2. TUNING WITH OUTFIT: - Shopping is good, but it should be "THOUGHTFUL". Decide prior, if you are going to wear your footwear formally or informally. Here are some types of women formal and women in- formal footwear.
I. FORMAL
i. BLOCK HEELS: - If you are fond of high heels but you can't carry off them at office then block heels are the best option. It can be mixed with any formal pants, short skirts, etc
ii. BROGUES: - It defines a style, and we just can't deny - combo of elegant and formal look. Pair them with blazer suits is the best formal option.
iii. LOAFERS: - Women loafers look super sophisticated and compliment on any formal outfit. They are the blend of three F- FIT, FLAT AND FLEXIBLE.
iv. POINTED FLATS& HEELS: - If high heels are not your "cup of tea" then pointed flats are here to save you. They are definitely a game changer- try to pair them with simple outfits and you look uber chic completely.
II. INFORMAL
i. PUMPS: - Gets a complete fashionista look with a pair of pumps heels to slay any look. Pair them with sheath dress to look sexier.
ii. ANKLE STRAP HEELS: - Keeps your head high with exceptionally popular and most stylish ankle straps heels. You can wear them in parties, casuals or any occasion.
iii. TASSELS FOOTWEAR: - Tassels are the super comfy and easy going to compliment with any casual outfit.
iv. THIGH HIGH BOOTS: - Takes your style to the next level with heads turning look that won't go unnoticed. Put them with short dress and look to stun.
3. USE COUPON CODE: - Shopping is good but does it smartly by using discounted coupons offer by shopping sites. Online shopping sites always gives exciting offers during festive season by availing them you can do smart shops.
When it comes to shoes, you are going to have whole new range of branded, elegant and comfortable women shoes in USA with LIBERTYZENO WOMEN'S FOOTWEAR section.
So what are you waiting for, look forward to getting women footwear online @ LIBERTYZENO, with free delivery anywhere in the USA, no minimum order required and 30 days return policy.
Register with us and grab the opportunity with the most trusted brand LibertyZeno in the USA.