How to Make a Man Smarter With Casual Shoes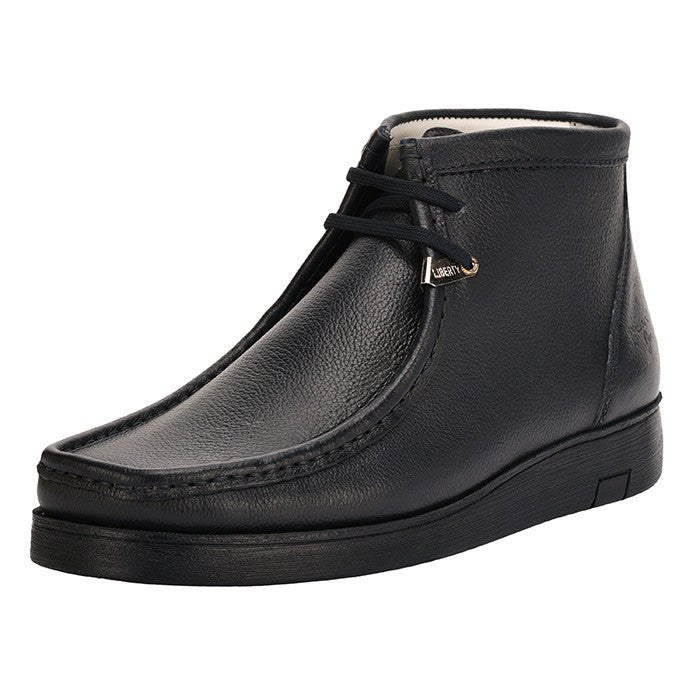 Casual shoes are one of the most misunderstood types of shoes around us. With so many varieties and colours, it is obvious to get confused with what you should try and what you should not. People don't know whether we can wear formal outfits with casual shoes or not. If yes, then with which kind of casual shoes? And which colour? This one is for men who have started caring about their fashion and simply want to look better and smarter. To help understand you better about casuals, we are going to talk about some of the casual shoes by LibertyZeno. Let's check out what we've got for you on this blog:
Murphy: LibertyZeno brings you Murphy, the lace-up designed (for classic look), leather casual dress shoes. It has got a rubber sole too for a proper grip and has a high quality foot bed added. It will look amazing with pants or jeans with your ankles visible. If your jeans are too long, you may like to fold them to show your ankles a bit. You can also wear socks but don't select a colour that contrasts with the colour of your shoes or pants. Size alert: we have one size larger than the regular for a better fitting. We have them available in black, brown, tan and navy.

Rush: This handmade leather exorbitant design casual shoe gives a very different and unique look to it because of its Wallaby style. Rush is available in so many different colours: black, brown, burgundy, grey, navy, olive, orange purple and red. It is a kind of Chukka boot. It is a round-toe, ankle boot with two or three lacing eyelets. You can pair them up with any casual jeans and shirt or you can wear long jackets with buttons open or closed vests. Tight pants or a bit loose, they go with all. You might also like to pair it up with your formal wear.

Athletic Sneakers: These extremely comfortable running shoes are available in both navy and white. It reflects both a street and swag style and also gives you a sporty and athletic look. They go with shorts, jeans and t-shirt and even with slacks, sweatshirts, chinos, blazers etc. And what's the best thing? You can go for any colour, they are so versatile. The options are endless. They are timeless and seasonless.
You can get your casual smart pair within 5 to 7 business days with LibertyZeno. We will ship it to you for free anywhere in the USA at no minimum order. We have a 30 day return policy in case you misunderstood your size or didn't like what you got and would like to exchange. You can registering with us & get started with LibertyZeno Men and get your super smart casuals home now!