Make Your Seasons Better With These Mens Shoes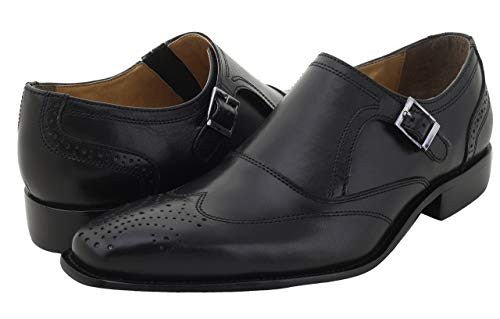 We have four seasons around the year: Spring, summer, fall and winter. Is it difficult for you to decide what kind of shoes to wear in which season? Yes, we can totally relate to your trouble. You can definitely make your seasons more comfortable and fashionable with the right shoes. So, we will talk about the kind of shoes to wear in each season. Thank us later.
1. Spring & Summer
1.1. Sandals: Slide sandals are perfect to get out from the chilly wintry mood. Flip-flops, slip-ons are the best options for the spring. Get some unique hand-woven striped LibertyZeno men's casual non-leather sandals with laces softer than ever, high toughness and unbreakable material in both brown and tan. They are suitable for both the spring and the summery beach. Want to relax your feet? Yes they are the best option.
1.2. Leather sandals like Iwan are available in the two most classic colors: black and white to give you a classy, cool look and keep your feet cool too, whether it is a casual outing or a party. It has an exclusive synthetic lining combination and PU sole and is the premium series of LibertyZeno mens'. We highly recommend it for your spring and summer collection.
1.3. Running shoes: LibertyZeno mens' sport running shoes are good-to-go for any season and are perfect for your athletic look and for your outdoor sport activities and games. A pleasure to the eyes with elegant designs in navy color and white and a comfort to the foot, what else do you need?
2. Fall & Winter
2.1. Boots: Does this even need any further explanation? Go for a quality leather boot and you'll get much more than value for money. And good news for you, it's one of the best-selling category of mens shoes at LibertyZeno with: Jerry (Leather Lace Up Ankle Length Zipper Casual Boots, Made of full grain genuine cow leather upper and textile lining scores high on comfort and rubber soles for the grip) in black, brown and tan, Liam (Handmade PU leather Lace up boots with leather lining stitched welt and bottom) in black and brown, etc.
Here are the others in black and brown, Auda (Made of genuine cow leather and textile lining and rubber soles), Yob (Chelsea leather elastic high top ankle plain toe PU sole casual boots for easy wearing), Hopper (similar to Jerry), Deccan (Similar to yob except for buckle closure), Tom (Another lace up ankle length boots), Beau (Perforated toe with lace up closure boots with manmade lining having long lasting durability and soft cushioning footbed to give you a decent formal look and extra comfort) and Midas (Leather boots with fabric lining and flexible topline).
Foxx (Lizard printed ankle length handmade leather boots that have a modish approach showing off the finest craftsmanship) is available in additional colours of Burgundy, Grey and navy blue apart from black and brown and last, but not the least, Jazzy Jackman (PU Rubber Ankle length boots with side zipper closure) is also available in cream, grey and red apart from brown and black.
Once you place an order with us, we get your perfect pair to you in just 5 to 7 business days, that too for free anywhere in the USA on no minimum order. We have a 30-day return policy in case you want to try on something else. The variety of colors and pricing range will blow off your mind. The wait for the shoes that give you bliss is finally over. So, get started with LibertyZeno to find the shoes of your dreams online now!