Revamp your Style Statement with LibertyZeno's Most Trendy and stylish Monk Strap Shoes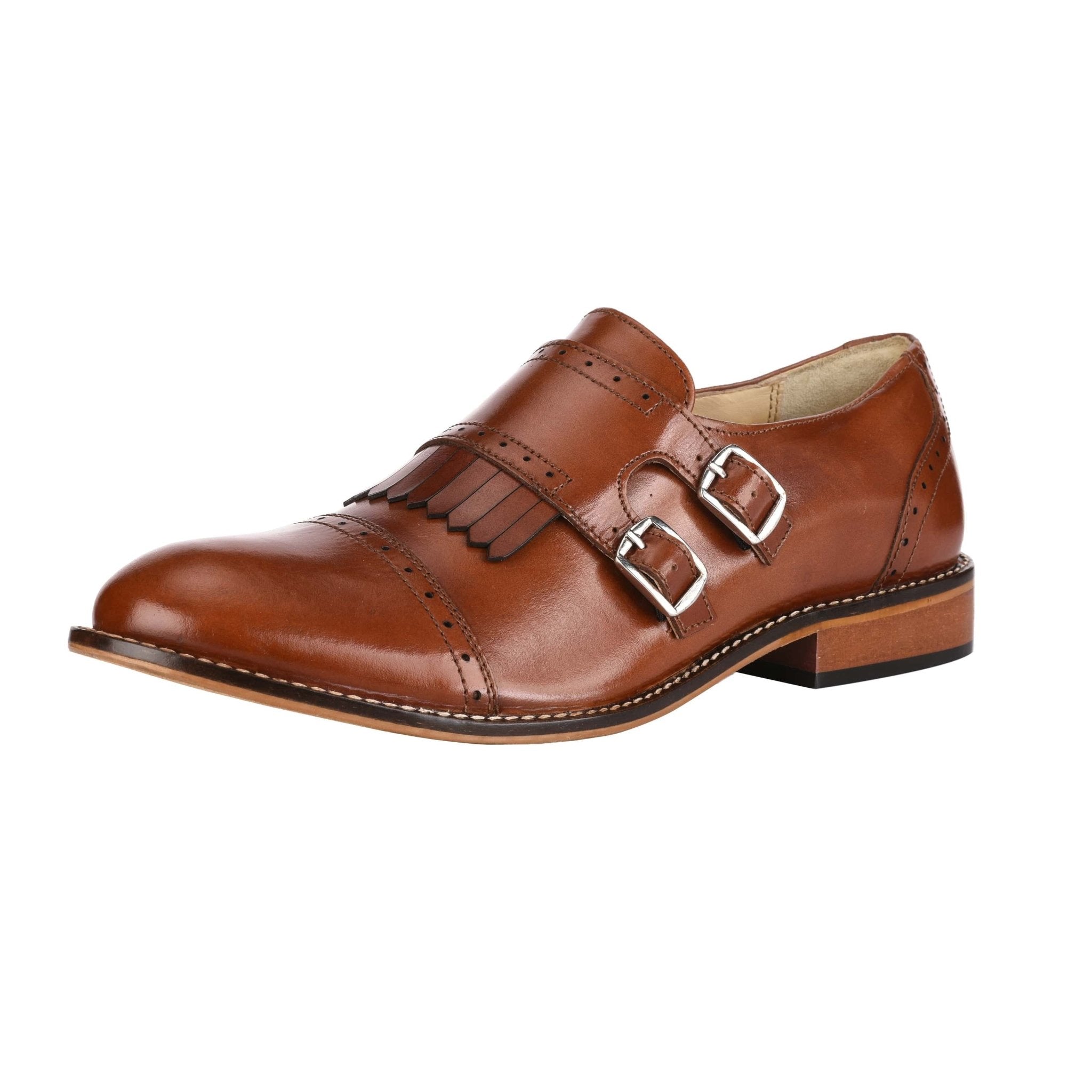 Are you bored with your normal style? Looking for something classy yet Voguish? Then you should definitely check out our collection of Monk Strap Shoes for Men. Fashion is not just restricted to ladies but it's also desired by men. Shoes are that piece of your attire that sums up your whole look and that's why we, here at LibertyZeno focus on completing your look with our fashionable and affordable shoe collection.
If you are looking for a formal yet informal look then Monk strap shoes are the ones you should definitely go for. Monk strap shoes are easy to recognize as it has a distinguish look. It's unique features like Buckles and Straps ads up to the whole look. Gone are those days where people preferred oxford or open derby. Monk Strap is the new black to the fashion world.
Monk strap shoes goes with your business casuals, blazers, tweeds etc. It gives you a posh look. According to Google trends this shoe style is trending in UK and US. It caters the need of a style conscious man who doesn't want to go out of style.
Monk Strap shoes comes in three variations – Single, Double and Triple Monk Straps
Lets us explore these styles in brief
Single Monk Strap Shoes for Men: By the name itself you can get an idea of what constitutes this shoe style. Single monk strap has only one buckle and one strap, there's no scope for laces. Singles are more comfortable because of the way it is designed, the cutouts and the angle provides more flexibility to them. Single monk gives you a casual and classy look and helps you to mark a great impression.
Double Monk Strap Shoes for Men: If you want to go for a posh gentlemanly look then you should definitely go for double monk. Double monk has become an integral part of a man's shoe rack as it has certain kind of appeal. Double monks are low fitted and has a cap toe made from multiple leather pieces. Double Monks are more suitable for weddings or celebratory occasions. They best go with suits.
Triple Monk Strap Shoes for Men: Triple Monk Strap will get you the uncalled attention that you might just like. They help you to stand out in a crowded room. You could always go for Triple monk if you feel the need to stand out and yes Triple monks do exist.
Key Points to mark while buying Monk Strap Shoes:
For business casuals and formal meetings go for leather Monk Straps. For casual meetings or parties suede will prove to be the right choice.
Go for tan shades, oxblood or brown for your Monk Strap if you don't want it to be too formal. Black is the right choice for formal attires.
Style your Monk Shoes according to the occasion. Always pair up your Monks with a good pair of socks for formal meetings and business endeavors. You can choose to go without socks for an informal event to mark a cheeky look, but don't forget to unbuckle either top or bottom of your Monk's straps.
We here at LibertyZeno know how much you dread waiting. So here we are providing you with the best collection of Monk Strap shoes ONLINE with FAST AND FREE DELIVERY IN THE USA WITH NO MINIMUM ORDER AND 30 DAYS RETURN POLICY. Grab your favorite LibertyZeno Monk Strap shoes NOW.