What are the best shoes for your growing kid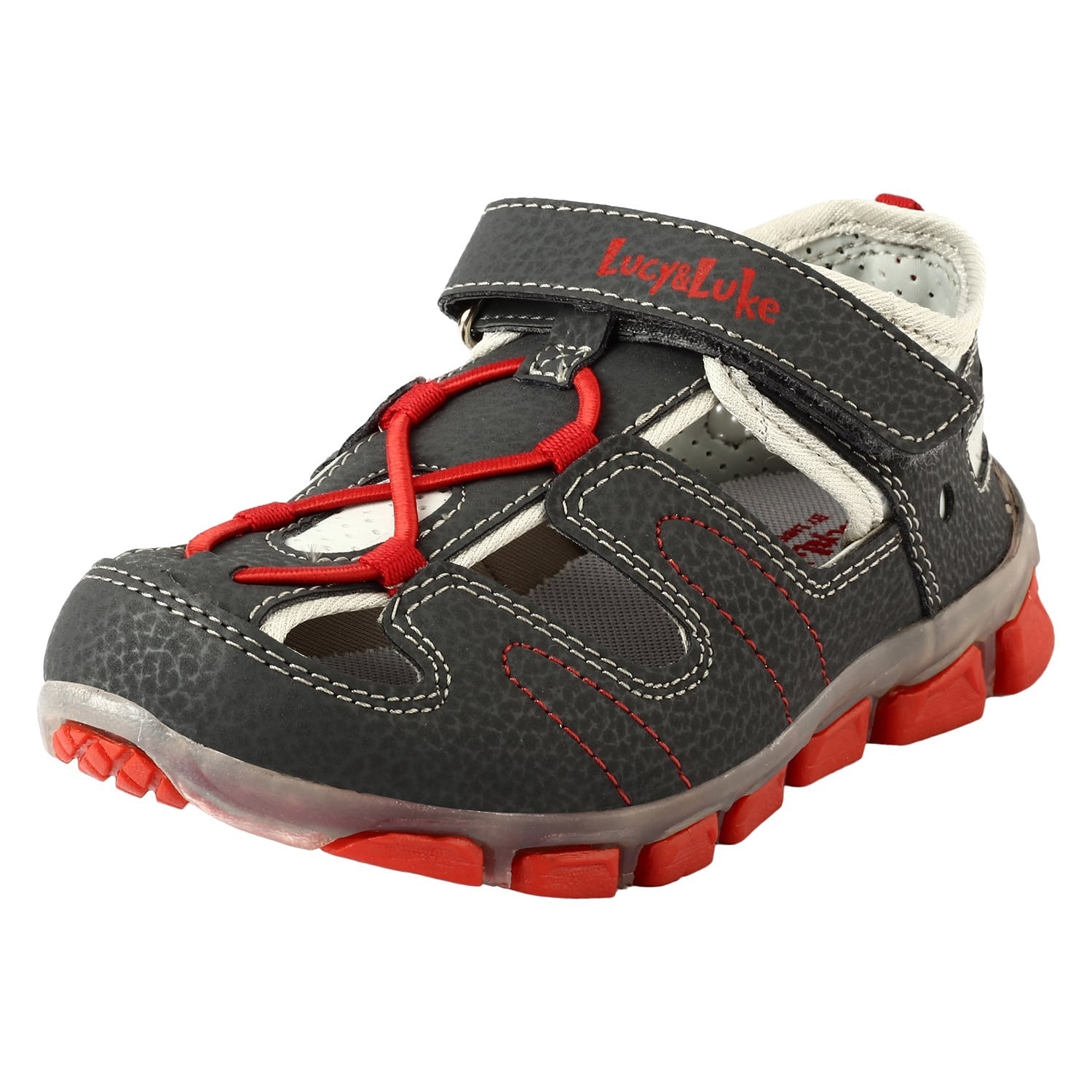 What are the best shoes for your growing kid
Finding the right shoes for kids can be difficult, especially for new parents. Kids can be tough to handle and considering their dynamic nature and health, it is very important to look for the perfect fit and type of shoes that add to the style as well as the comfort of your little one. So, here's a helping hand for you:
For babies and crawlers: They don't need shoes although there are certain pre-walking shoes that they can wear that don't bind their feet. The shoes should be flexible, should be of the shape of their feet, and provide warmth, comfort, and protection. Even when your kids are too little to tell you about their shoes' comfort, you can understand it through certain simple observations like the time to put on the shoes, etc. With a lot of crawling, the part of the shoes that gets most ruined is the toe part, so you need to take care of that as well. To avoid shoes to slip-off frequently, you may use the fake elastic lace-up or Velcro shoes with soft soles instead of the usual slip-on to adjust to the growing feet of your babies.


For Toddlers: Kids don't stop and never relax when they start walking. So you need adjustable, durable and flexible footwear and leather or canvas sneaker shoes are best for it. They don't need soft soles anymore because they've started walking and they need balance now. Closed-toe shoes are more preferable for protection as compared to open-toe shoes. Moreover, avoid old shoes passed down from an elder sibling or anyone from the family because every kid's shoe mold itself according to their feet. You don't have to spend too much on the shoes. The most important thing at this stage is the shoes' fitting and width. Shoes should be changes every three to four months because of the changes that occur in kids' feet. Backless shoes should be avoided for kids of this age since there is a higher risk of them toppling in backless shoes. 


For school-going kids: The main function of the shoes for children of this age group is protection and shock absorptions. The best time to buy shoes is early January. At this age, shoes should offer proper heel and ankle support, proper cushioning as well as shield. The best part about the kids of this age is that they can speak and tell you whether their shoes are comfortable or not and other details. Even though they can still be cranky, but it is much easier to communicate with them. Make sure there is enough room for your child's toes. You should avoid heels on any kids' shoes because it is difficult for them to walk and it can cause internal damage to their feet.
Hope this blog helps you to buy the perfect pair of kids' shoes. Now you can buy kids shoes online at LibertyZeno. Register with us and FREE shipping across the US at NO MINIMUM ORDER and a return policy of 30 days. Kids' shoes online shopping made easy for you with the best kids' shoe brand – LibertyZeno.