What Everyone Ought to Know About Men's Monk Strap Shoes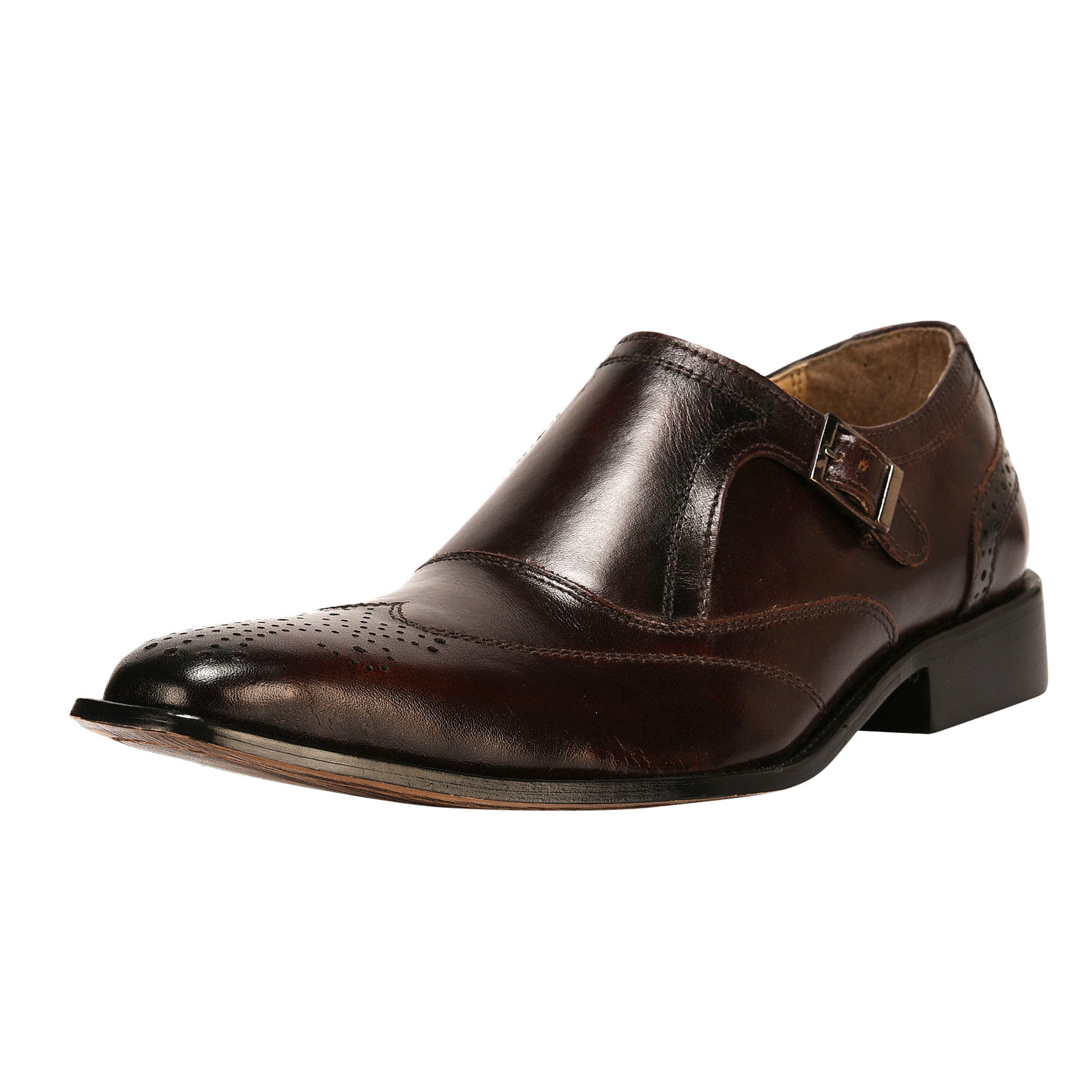 Shoes those are neither too formal nor too casual? Meet monk straps. The unique monk straps need no introduction. With buckles and strap fastenings (which is good news for the people who hate the laces) and elasticity and simplicity with its core, comfort is the soul of monk straps. Let's know a little more about the well-known yet ambiguous Monk straps:
Color Palette:

Black: A super-dynamic color but try to avoid in monk straps. It is suitable for formal and semi-formal occasions, although they are not as popular now as they were before. They work only with charcoal or grey clothing.

Brown: Shades from light to dark. It is one of the most flexible colors. You can wear it almost everywhere except with a black tie.

Oxblood/Burgundy: These warm colors pair up with cool tones like navy blue and grey. These colors are currently enjoying the rising popularity.

 

Materials:

Leather: For rough and tough people who prefer sturdy material for their shoes. It provides a classier look compared to suede. If you get good quality leather shoes, it only gets better with proper care and age.

Suede: Suede shoes are more delicate and should not be worn in harsh weather conditions. If it rains or snows, they should be with a protective water-resistant layer. They require frequent cleaning to maintain their look.

 

Types:
Single-strap and double-strap shoes are currently the most popular ones. But triple strap shoes are also available. All of them are as easy to put on as slip-on shoes. If you want something formal, go for a single-strap, whereas for occasions where you want to be the center of attraction, double-straps are good-to-go.
Socks or no socks? Buckle or no buckles?
Depends on the setting. Socks give a formal look are preferable for formal settings. However, for casual hangouts, monk strap shoes without socks are recommended.
As far as buckles are concerned, it's completely your choice whether to put the buckle or not. Some people like it without buckles as it adds a fashionable look to your attire.
When not to wear Monk straps at all:
Fashion disasters happen so frequently. Be aware of it or you'll end up making one. Monk straps are a big no-no with black ties, tuxedos or a morning suit. Also, avoid wearing them with shorts or sportswear.

That's all about the "most advanced" shoes of 2021. This style is currently very popular in the Unites States and the United Kingdom. Now get best men's monk straps at LibertyZeno Fashion Footwear stores and bring them home! Check out our website and get the best men's monk strap shoes in the USA without stepping a foot outside your place.
We offer FREE Shipping anywhere in the US, at NO MINIMUM ORDER and 30 days return policy. Register with us and get the perfect combination of design, styles, and technology at LibertyZeno.