Everything You Need to Know about Work Boots: A Perfect Blend of Style & Comfort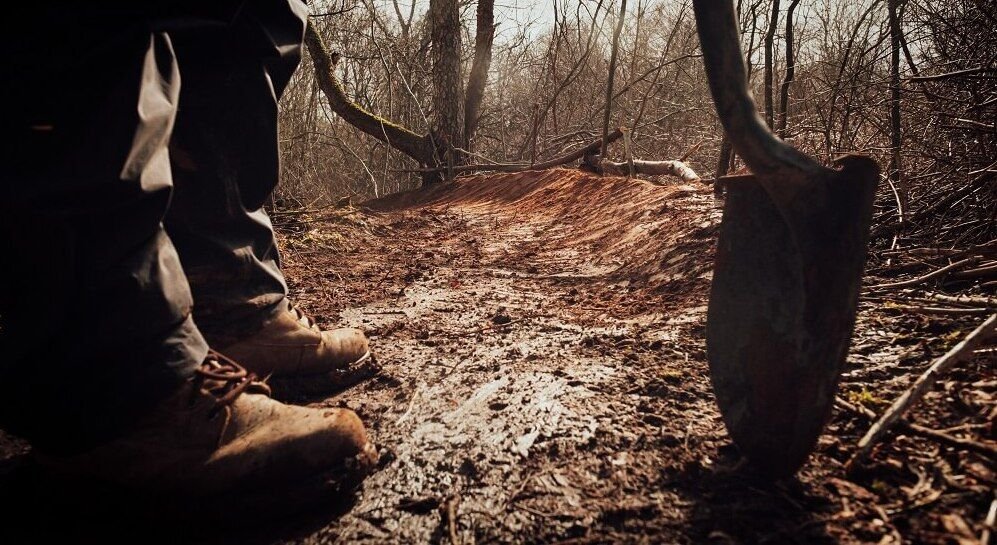 Is your day-to-day job involved with standing or sitting for long hours? Are you suffering from chronic foot pain and thinking this is happening due to staying in the same position for a long time in your daily job? Well, More often, it's not the same position you are staying for long hours is the issue, it is the boots you wear for a long time cause you the chronic foot pain. Therefore comfort is the key thing that you must keep in mind while choosing the work boots. And the right work boots with trendy style can make you look handsome too.
However, it's sometimes confusing to choose the best work boots from the available designs. Go for the ones that suit your profession without compromising with quality and style.
What are the Work Boot Wearing Benefits for Men?
You feel confident and work with efficiency knowing about your safety at work. Don't you? Work boots make it happen. Let's see how.
If you are into industrial and construction work, standing for long hours is common. Thanks to the arch support and adequate cushioning of the Steel toe boots for reducing your fatigue.
It's undeniable that you are prone to burns due to industrial fires, no matter wherever you work. Well, a pair of durable work boots can protect you against these burns.
Are your regular shoes Anti-static? If not, then they are not an ideal pair of work boots. It's because work boots always save you from electric shocks.
Walk stably in your working environment as your work shoes won't let you slip. And the credit goes to the excellent traction quality they possess.
Possibilities say that heavy objects at work might fall on your feet accidentally. Wearing Steel toe boots can secure your feet from severe injuries.
Will your regular shoes camouflage your toes from rain or keep your feet warm in a cold environment? Certainly, No. But work boots always protect your feet in such cases.
A soft-soled shoe is not a saviour if you accidentally step on a nail at your workstation. However, work shoes will always shield you against these punctures.
They can protect you from catastrophic foot injuries due to their cut-resistant material.
Where Work Boots are Used?
Even though the technology is evolving with time, no robot can replace manual labour. Almost every industry needs physically strong and capable men who can work dedicatedly. You should get a pair of work boots if you belong to any of the following related occupations.
1. Farming
Are you a farmer who sows crops to feed the world? Then you must be working for long hours in the field. Intensive use of farm tools like sickles, hoes, or machetes can delve you into the risk of feet injuries. Therefore, wearing a pair of Steel toe work boots can minimize this risk.
2. Disaster Recovery
We are proud of you for the fact that you're saving lives. Since your job is challenging, the shoes you wear need to be sturdy. After all, you can suddenly get the call of duty for the rescue mission at the time of calamities, earthquakes or terrorist attacks. Indeed, this fast-paced job demands Steel toe work boots.
3. Snow Plowing
If you are a snow-plow operator, the challenges you face in cold weather conditions are never-ending. Anyhow, this makes your feet vulnerable to frostbites. Work boots keep your feet warm, and their high traction properties don't let you slip into the snow. They are also suitable for other professions where you have to stand for long hours on snow.
4. Construction Work
Either you are a building-maintenance laborer or work hard on a highway development project, it's a pair of work shoes that you need. They provide you with sufficient ankle support and save you from electric shocks at the same time. Moreover, their anti-fatigue sole never exhausts you. The ankle-length work boots are perfectly suitable in construction work.
5. Dock Work
Loading and unloading the cargo isn't easy. And if you are a dock worker, you can relate to this. While lifting heavy-duty loads, slip injuries are normal. Hence, slip and puncture-resistant boots are your necessities during work. Besides that, their impact-cushioning properties are like cherry on top.
How do Work Boots for Men Stand Out?
A right pair of work boots with its great features stand out among all other standard footwear. Do you know why? Below-mentioned features make them stand out:
Safety Toe Guards
A pair of steel-toe work boots can withstand upto 200 joules of pressure. Consequently, this reduces the risk of foot injuries.
Metatarsal Guards
The shoes with metatarsal guards give your toe and upper foot extra protection from heavy falling objects.
Soles
Sole plays a vital role in deciding the durability of shoes. The outsoles of steel-toe work boots are long-wearing and protective as compared to other shoes.
Electrical Protection
The users of this type of footwear get 100% protection from shocks. Thanks to their electrical hazard rating that is up to 600 volts.
Construction
With their excellent flexibility, performance, and ideal weight, these types of shoes are the most durable ones.
Water Resistance
Unlike other shoes, work boots don't let you slip on wet surfaces so easily.
Support
These boots come with perfect ankle support that helps avoid discomfort and blisters due to long working hours.
Metal Instep
"How can a pair of shoes save me from foot injuries due to sharp objects?" If this question bothers you, then it's the metal instep of these shoes that make it possible.
What Things should you Consider for Choosing the Right Work Boots?
Picking the ideal work boots is not very easy the way it sounds. Your investment in boots can be a loss if you don't choose them according to your profession. Scroll the below factors before you purchase them.
Check for the ASTM Rating
If you work on a construction site, wearing protective gear becomes an essential need for you. Thus, it is good to go for boots with apt toe material. For this, always check for the ASTM rating on the shoes. We recommend you to get steel-toe work boots as they are light-weighted and well-protected at the same time.
Pick from TPU or Rubber Outsoles
Do you work in rough terrain with a lot of exposure to chemicals, maybe a coal mine? Well, then select the ones with TPU (Thermo Polyurethane) or rubber outsoles. Both the outsoles are oil, abrasion, and slip-resistant. However, TPU outsoles are light-weighted as compared to other outsoles.
Identify your Toe-type while Choosing the Insoles
Are you a person with flat feet? Then, having the boots with a deep-heel cup will be a suitable choice. They uniformly distribute your weight across the base of your feet while giving you more stability. But if you have high-arched heels, pick the ones with quality arch support.
Look for the type of Boot Construction
Comfort and durability are the two factors that standard brands never compromise while making work boots. Make sure the boots are insulated, water-resistant, and made from walted-and-stitch-down techniques. Such boots excel in terms of durability and comfort. Avoid tall boots if your work demands you to be extra flexible.
Go for the One Fitted with Kevlar Fibers
Most workplaces are prone to fire accidents. Therefore the boots should save the feet from severe burn injuries. And it is possible only if they have Kevlar Fiber fittings. You can also buy the boots with a metatarsal guard for protecting your feet from getting fractured due to heavy falling objects.
What are the Safety Standards for Work Boots Across the USA?
"Am I safe at my workspace?" You contemplate this question more often, accept it or not. So, there are some OSHA (Occupational Safety and Health Administration) requirements set up by the United States Department of Labor. Highlighted ones are a few of them:
The workers have to wear safety-toe protective footwear all the time if they work in a hazard-prone area.
The safety shoes should comply with either of the following standards: ASTM (American Society for Testing and Materials) or ANSI (American National Standards Institute).
According to the

ASTM standards

, the impact and compression resistance of the boots should be 75 foot-pounds.
As per the

ANSI standards

, the boots should be shock-proofed and puncture-protected.
How to Maintain Work Boots?
When work boots are your escape from injury due to accidents, handling them carefully is also important. Here are some tips that you can follow to maintain them:
Always clean the dirt and dust from your boots after you come home.
Keep them flexible and water-resistant by polishing them every day.
Make a habit of storing your boots in a dry and well-ventilated area.
Clean and scrub your boots properly at least once a month.
Wear boots with socks for extra comfort.
Undeniably, in this post, there is no aspect that we left while discussing the work boots. Now you know their extraordinary characteristics, preferred types for various professions, tips to maintain them, and whatnot. Without a doubt, you'll effortlessly get the right pair of boots for you.
Are you looking for the best stores to buy stylish work boots? LibertyZeno is the place where your search ends. Pick the best work boots at LibertyZeno, because we are here to meet your needs with perfection.