Take Your Child from Vacation Mode to School Mode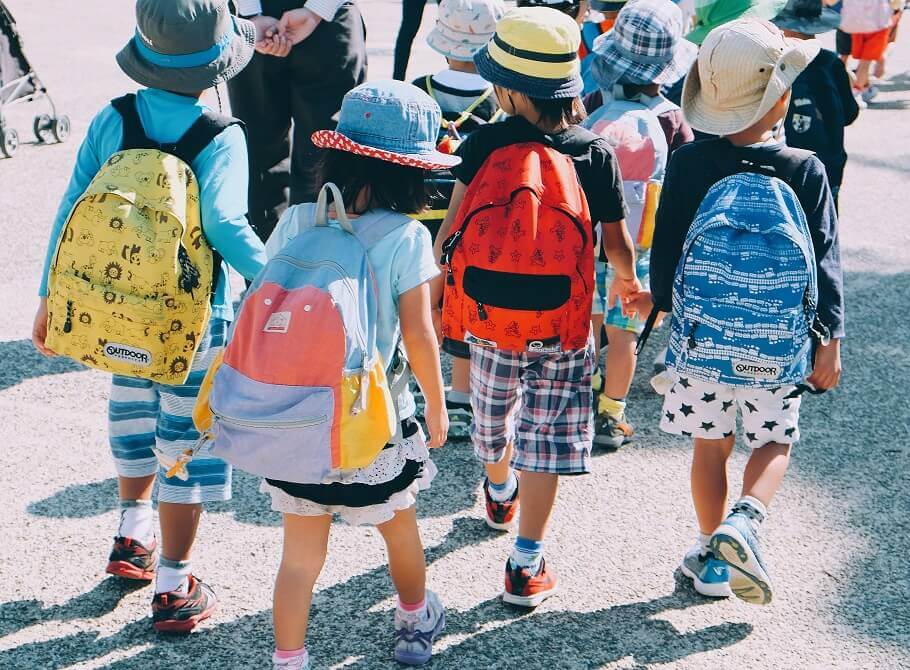 The global impact of the COVID-19 pandemic is quite dreadful on Kids education, their physical and mental health. Most schools all over the world were closed and online education was started overnight. Is learning at home through the internet the same as learning with peers in a classroom at school? No it is not.
The good news is, some of the USA states decided to reopen the school with some grades. However, after being locked for over a year at home and studying online, it may be challenging for some kids to go back to school. The older children especially may feel a mix of emotions whereas younger kids may accept it rather easily. It is their parent's responsibility to help them cope with those emotions. Take one step at a time, and you will see it is not that much difficult to shift your child from vacation mode to school mode.
To help you out, in this post, we will talk about five effective ways to prepare your kids to return to school mode from vacation mode. But before diving into that discussion, let's talk about the importance of taking your child from vacation mode to school mode.
Why Is It Important to take your Child from Vacation Mode to School Mode?
According to unicef, the COVID-19 pandemic has led to a rise in screen time among students. Due to school closure and serious containment rules, a rising number of parents are depending on technology and gadgets to keep their children learning, being entertained and staying connected to the outside world. This impacts on physical and mental health of children. Now most states in the US are opening schools.
So, parents need to follow a step-by-step process to prepare their children for the back-to-school mode. With a "ready set go" attitude, children can again accept the school environment without feeling anxious, fearful or disoriented.
But how can you exactly make your children go back to school mode? Let's talk about it in the next point.
5 Effective Ways to Prepare Your Children for Getting Back into School from Vacation
Transitioning from vacation mode to school mode can be difficult for your children. It may take a while for them to get back into a routined daily life of early morning, class schedule and after-school study session. Gradually bringing changes to their daily routine will make the whole transition much simpler.
How can you do it? Here are 5 ways:
1. Adapt a Sleep Routine
One of the most important parts of a transition from an online school and classroom learning is getting back to the usual habit to sleep early so that the kids can wake up in time the next day for school. After over a year of attending online classes, now when the schools are opening, the first weeks can be challenging for most kids to get up the next morning at the right time.
The first thing you need to do is limit their screen time. Then try to gradually shift their bedtime at least half an hour early every night. Within a few days or weeks you will be able to send them back to the grind much easily.
2. Have Friendly Discussion on Going Back to School
It is normal for your children to become stressed or anxious about going back to school. They have been waking up every day, putting on their school uniforms, and turning on computers to attend school online for more than a year. Even during their free time, they spend time at home instead of going anywhere for extracurricular activities. To break this habit you need to make some extra efforts.
Engage with them, talk to them in a friendly way about what worries them about going back to school. Give them assurance that what they are feeling is very normal and they can overcome these feelings once after having settled in. Encourage them to embrace a positive attitude about school. Show your interest in their school life and homework in a nutshell, be a support system for their academic and social life. 
3. Don't Forget to Organize School Uniform Shoes
When it comes to choosing the school shoes, you need to buy the best shoes for kids. Shoes should be durable, comfortable, and fancy-looking.
School Uniform Shoes Types
These pairs of kids shoes are the most common types of school uniform shoes:
Sneakers
Black leather shoes
Rubber shoes
Boots
Boats Shoes
Flat double strap shoes
Ballerina style school shoes
Rip tape kids shoes
Canvas white kids school shoes                    
Gift Kids Dress Shoes or Sandals
You can also gift your children beautiful kids dress shoes or sandals for schools. They will feel excited to get such gifts just before going back to school. There are some best kids dress shoes, like oxfords, loafers, and more available online.
When it comes to choosing the best place to buy kids' dress shoes online, LibertyZeno is the platform you can trust on. Here you get a wide variety of the best shoes for kids at a cost-effective price range.
4. Set a Time Schedule for Reading & Studying
Undoubtedly, online classes have increased children's screen time. They have formed a habit of spending time looking at screens and therefore it may affect their wellbeing.
To shift them towards school classroom mode,  you need to fix a time schedule daily when all electronics are out aside. Spend time with them, encourage them reading books, engage with them in any learning activity. This will help them feel free from boredom. Eventually this exercise will help them form a habit of finishing their homework as soon as they get back home from school.
5. Keep All School Supplies Ready
Have you checked the inventory list of your children's school supplies? Is there any need for a pen, pencil or paper? Are their notebooks exploding with old papers and drawings? Are their backpacks torn at the bottom? Are the kids' shoes for school in good condition?
Time to go shopping! Take them with you to spend some quality time. This will also help in building their excitement. Make sure they go back to school with notebooks organized and pencils sharpened. The kids' school shoes should also be polished.
Helping your children go back to school mode from vacation mode will not feel challenging if you build a daily sleep routine, engage with them, make their habit of studying, and keep school supplies, kids' school shoes, etc. organized. Make yourself available for them to gradually establish a structured routine and you will have them back to the grind in no time.