BOREDOM WITH OXFORD!! Rejuvenate Your Looks With Most Trendy And Stylish Monk Strap Shoes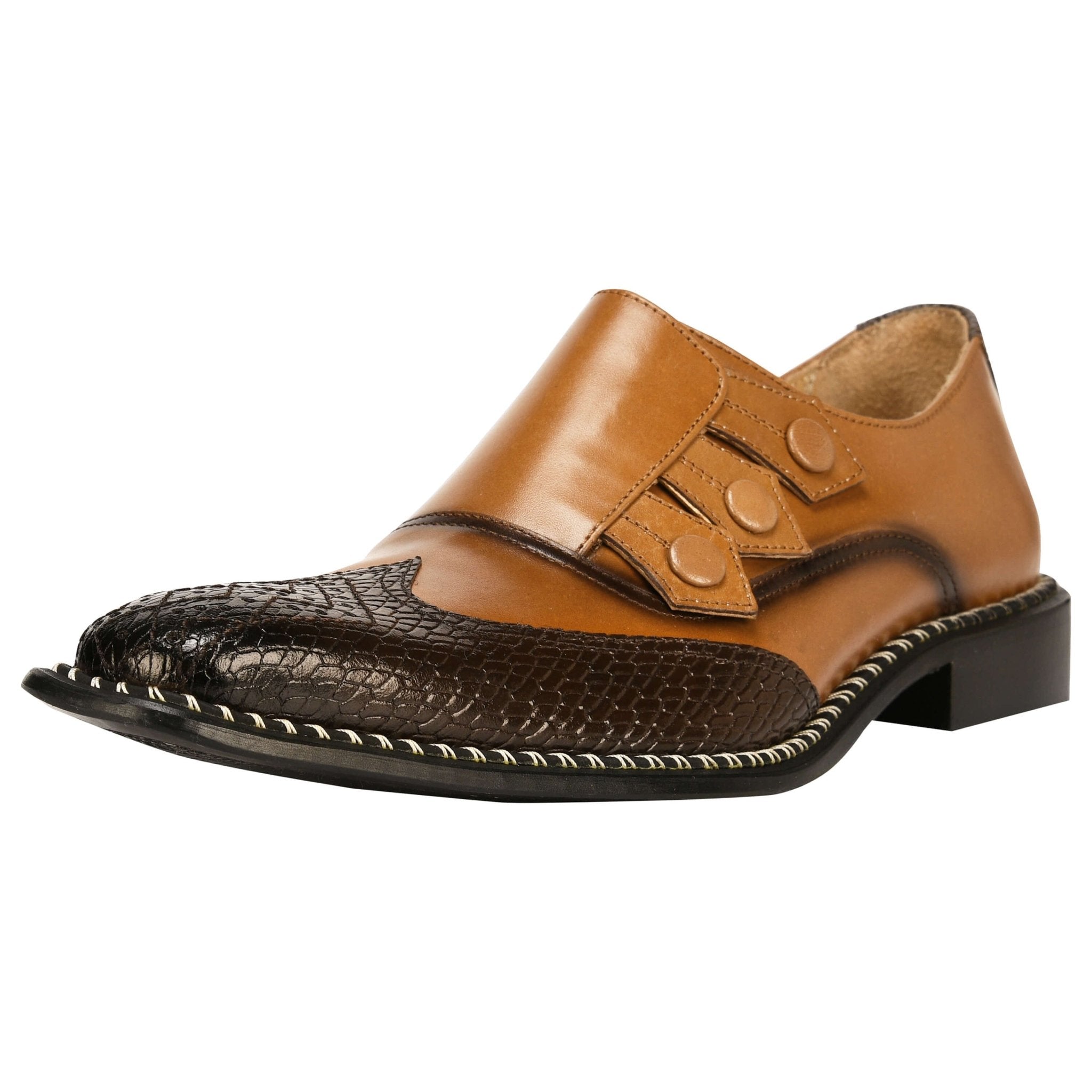 Men's Monk Straps required no introduction as they can easily recognize with their unique and defining features like buckles and strap fastening. Men's monk shoes are often confused as if they are more formal or too casual. But the real answer to this question is that they are a continuum. In fact, they are versatile, as they pair well with business casuals and less formal attires such as Blazers, Tweeds, Navy and Grey suits
Basically they come in three styles: - Single, Double and Triple Monk Straps.
LET'S START BRIEFING OF ALL THREE STYLES:-
MEN'S SINGLE MONK STRAP SHOES: - The name says it all. The single monk has only one strap and buckle, so no laces. As compare to other two monk shoes styles, singles are more comfortable as its size of the cutout or the angle that it sits at providing more flexibility to them. It just seems so much sleek and elegant. If you want to keep shoes classically simple, then single monk straps will go to make a big impression on your overall look.
MEN'S DOUBLE MONK STRAPS SHOES: - Today double monk strap are an integral part of a classic gentlemen's shoe rack, as it have been achieved a certain kind of mainstream appeal. It is low-fitted and often has a cap toe, made from multiple leather pieces. It has wider tongue, so you'll be wrapping the strap around it. Its three layers of leather are piled up at the front to secure your feet. Double buckle shoes are more suitable for special occasion or wedding parties as they are good to go with suits.
TRIPLE MONK STRAPS SHOES: - Triple strapped versions do exit, offering even more scope for standing out in a sea and catching the eye of the crowed. A wingtip with triple monk straps is the perfect option.
Some key points required to be kept in mind while buying the monk straps shoes.
Choice of leather or suede. If you are pairing your monk shoes in formal business casuals especially in US then leather will be the best choice but if you are going for an informal i.e. parties or dinner date then suede will be the uber chic.
Choosing the color of your monk shoes is a great challenge as black is too harder to match and formal too. You can go for oxblood, brown or tan shades.
Socks or No Socks- If you are going to wear them in business meeting then always wear socks with your monk shoes but if there is party then go with no socks rather for a cheeky signature look, leave the top or bottom of your double straps unbuckled.
NEVER ALLOW WAITING TO BE A HABIT. The great man says that the most noticeable item men wear can be found on his feet. Live your dreams by dressing well with LibertyZeno Men's Monk Straps Shoes. So LIBERTYZENO is all here to provide you the best collection of monk strap shoes ONLINE with FREE DELIVERY in the USA, AT NO MINIMUM ORDER and 30 DAYS RETURN POLICY.