Shoes For Professionals: Finding Your Sole Mate to Elevate Your Career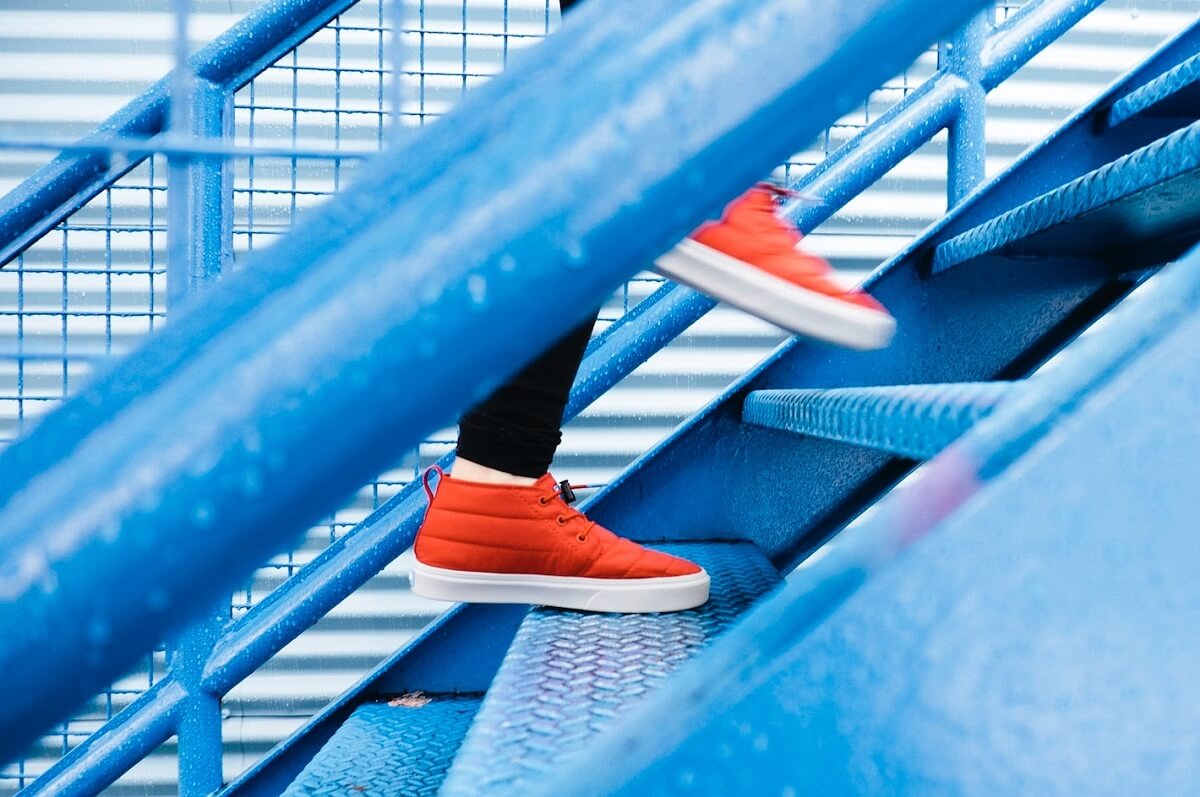 Are you ready to step up your professional shoe game and make a lasting impression in your career? Choosing the right shoes for professionals is not just about finding a stylish pair to match your outfit — it's about finding the perfect balance between fashion and functionality. So, get ready to unlock the secrets of impeccable style, unmatched comfort, and unwavering confidence. We are sharing an ultimate guide to how to choose shoes for work.
Step 1: Embrace the Essence of Your Work
Before embarking on your shoe quest, take a moment to contemplate the essence of your work. Is your job a whirlwind of constant motion or a calm oasis of productivity? Understanding the demands of shoes for professionals as per your own need, will help you choose the shoes that will support you through every step of your career.
Step 2: A Solid Foundation of Support
For those who spend countless hours on their feet, prioritizing shoes with excellent arch support and cushioning is paramount. Look for innovative features like contoured insoles and responsive midsoles, as they will be your trusty allies in combating fatigue and discomfort.
Step 3: Embrace Comfort: Your Secret Weapon for Conquering the Day
Seek out shoes crafted from top-notch materials that offer a perfect balance of breathability and flexibility. Padded collars, cushioned footbeds, and adjustable closures are your allies in the quest for sublime comfort. Comfortable shoes for professionals are not just a source of physical relief but a confidence-boosting accessory that propel you towards your goals.
Stepping into the Work Shoes World
For those professions that demand constant motion, we've curated a collection of shoes that cater to your needs while keeping you stylishly on your feet.
1. Non-Slip Shoes: Treading the Path of Safety
For warriors battling slippery terrains in the healthcare or hospitality industries, non-slip shoes are your trustworthy companions. With slip-resistant outsoles providing unparalleled traction, these shoes are your ultimate shield against unwelcome spills and slides.
2. Clogs - Meld Style with Comfort
Embrace the carefree spirit of clogs, those slip-on wonders that effortlessly elevate your style. Designed with contoured footbeds and shock-absorbing soles, they offer a fusion of fashion and practicality, whisking you through your workday with ease.
Embarking on a Comfortable Journey
For those lucky enough to love relaxed shoes for professionals, a world of comfort and style awaits you.
1. Flats: The Kings of Comfort
Among the top choice as comfortable professional shoes for men, the Flats are the epitome of versatility, gracefully complementing a range of professional outfits. Seek flats that embrace cushioned insoles and flexible soles, becoming the ultimate partners in crime for your all-day comfort quest.
2. Work Loafers that Weave Comfort and Style
Loafers are a classic choice that effortlessly exudes sophistication in any professional setting. Another topmost choice as comfortable professional shoes for men, loafers crafted from exquisite materials like supple leather, invite your feet to indulge in a world of comfort and timeless elegance. And they actually can be worn with casual, semi-casual as well as formal business attires.
3. Boots that Balance Comfort and Professionalism
Boots are the embodiment of confidence and style, catering to a range of work environments. Seek out boots with cushioned footbeds and supportive soles, ensuring your feet are enveloped in a cocoon of comfort as you conquer your professional realm.
4. Casual Shoes: Embrace Relaxed Professionalism
If your workplace embraces a relaxed dress code, you have the freedom to explore casual shoe options. Sneakers or athletically-inspired footwear can inject a touch of personality into your outfits while still maintaining a professional demeanor. Remember to choose shoes that provide adequate support and maintain a polished appearance.
5. Slip-On Shoes: Another Name for Ease and Elegance
For professionals always on the move, slip-on shoes offer the epitome of convenience and style. Whether you opt for leather loafers or sleek sneakers, these fashion-forward shoes will effortlessly accompany you on your professional journey, making a statement with every stride.
The Business Casual Odyssey
For the enigmatic realm of business casual attire, select shoes that strike the perfect balance between professionalism and relaxed charm.
1. Loafers: Captivate the Business Casual Realm
Loafers are the maestros of business casual attire. These versatile wonders blend elegance and comfort seamlessly. Look for loafers in neutral hues to complement an array of outfits and exude an air of refined charm.
2. Dress Shoes: The Epitome of Polished Grace
Classic dress shoes like oxfords or brogues are your key to unlocking the pinnacle of sophistication in business casual settings. These time-honored icons elevate your professional appearance, leaving an indelible impression of refined style.
Steel Toe Shoes: Merge Safety and Style
For professionals working in industries that demand extra protection, steel-toe shoes provide an unbreakable shield against potential hazards. Steel-toe shoes combine safety with style, safeguarding your feet from heavy objects and potential accidents. Prioritize shoes that meet safety standards while offering a comfortable fit, allowing you to stride forward fearlessly.
Unveiling Unconventional Tips
To add a touch of flair to your professional shoe selection journey, here are some unusual tips to keep in mind on further how to choose shoes for work.
Weather the Storm: Consider the climate and weather conditions of your workplace when choosing shoes. Opt for waterproof options or breathable materials accordingly.
Personalize Your Fit: Explore the world of shoe inserts or orthotics to enhance comfort and support. These personalized comfortable professional shoes for men can transform your shoes into a custom-fit oasis of bliss.
Rotate the Shoes: Change your shoes to wear regularly to give them a chance to breathe and minimize wear and tear. This also helps prevent the dreaded foot odor.
The Perfect Fit: Visit a professional shoe fitter to ensure you're wearing the correct shoe size. Ill-fitting shoes can lead to discomfort and foot problems, so embrace the power of a perfect fit.
Summing up... in the grand tapestry of your professional career, the shoes for professionals you choose for yourself help you weave an intricate story of style, comfort, and confidence. Remember, with the right comfortable professional shoes for men, you can confidently conquer any professional challenge that comes your way.