Spring Break Shoes for the Family: Trendy Looks for Spring Break!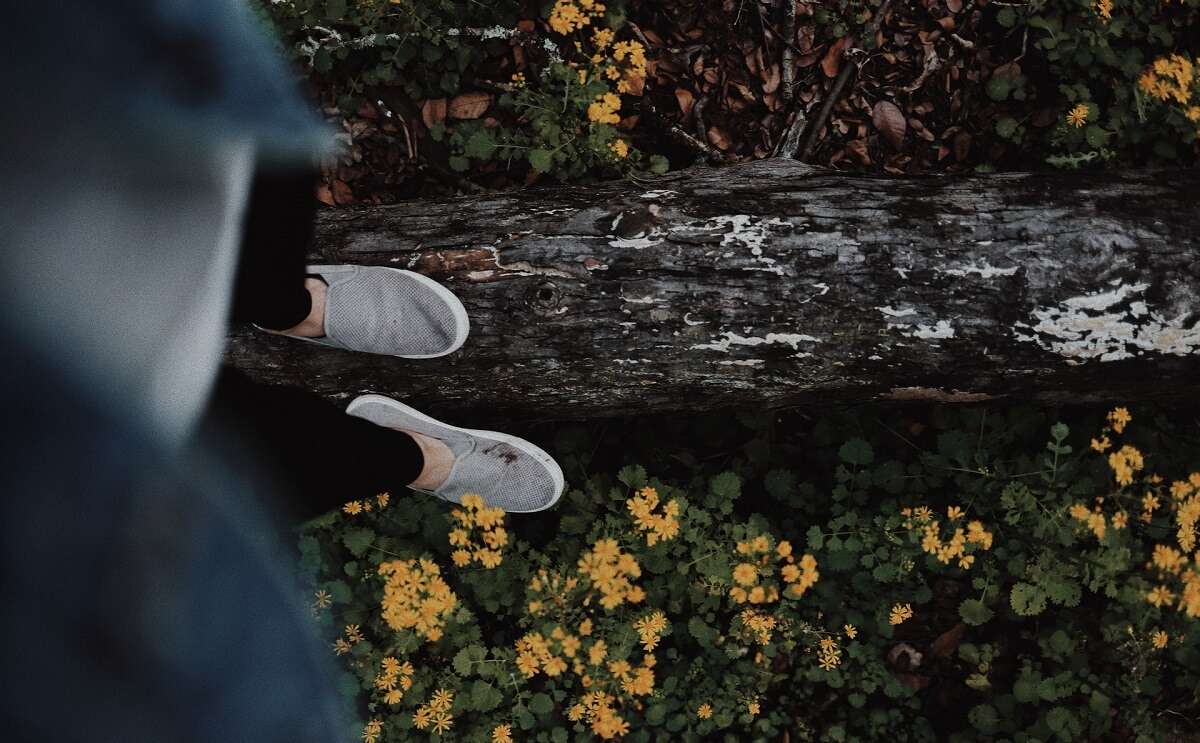 It's that season here again when plants are springing back to life, but the air is warming up to the summers; when flowers are spreading their aroma, but surroundings are warming up across the Northern Hemisphere! Spring has sprung, enveloping all of us in its enchanting aura, and human life is getting energized for a spring break.
Regardless of whether you're all set to explore nature or ready to stroll at a sandy beach, or just taking up a staycation away from home to take a short break...the LIBERTYZENO SPRING FESTIVAL is all set to give you the latest and freshest styles of 'Spring Break Shoes' that the entire family will adore!
But then, don't let the warming-up season fool you into thinking that only slippers are made for the Spring season. We at LIBERTYZENO have always affirmed that style and comfort can go hand in hand. And Spring surely calls for some stunning colors and interesting designs among shoes for spring, to add that extra edge to your family's dressing.
Haven't you seen global stars Priyanka Chopra Jonas and Nick Jonas splashing colors across the Spring and Summers? Now that's what we mean - both style and comfort even in your shoes for the spring season.Staying aware of the most recent patterns, our Spring Shoes Festival has got you covered with staggering footwear picks that are stylish yet comfortable, based at two distinct moods as underneath:
Table of Contents
Best Spring Season Footwear for Outdoor Fun
When you are enjoying the outdoors, all you must have is an unofficial stamp of the Spring to your wardrobe - which means lovely bright sneakers as the perfect set of Spring Break Shoes.
For Women
As shoes experts, we suggest platform slides sandals for women as the best choice for spring season. These come in a wide variety with excellent quality cushioned insole as well as an adjustable buckle closure in fee designs, to give you that firm grip at your women's shoes along with great comfort.
Right from a hiking activity to a simple evening party, all one needs to do is team it up with a matching outfit, some nice accessories, A sling bag! And voila, you are ready to rock the outdoors!
Haven't you seen how Kim Kardashian has been flaunting her throwback holiday pics in slides and sandals all through the summer last year? Yes, so why should be away from the perfect sense of style teamed up with the best comfort.
For Men
The men in the family can grab a backpack and a map along with our Snapper Leather Casual Sneaker as an amazing choice in men's casual shoes. Our men's guide for spring shoes expert recommended the lightweight shoes. Our handcrafted sneaker has a padded insole and cushioned footbed of outer-sole that will keep your feet happy through the day.
What more, if you aren't a shoe collector, then this Snapper Leather Casual Sneaker Casuals is perfect value for money since these shoes for spring never go out of style. Having a flexible design, this category of men's shoes pairs up with a variety of outfits right from denim to shorts to semi-formal wear.
Means enjoy them even beyond your holiday! And for this style sense, we can always vouch for God of Cricket Sachin Tendulkar who has a great sense of style and comfort. When on the field, he would always field a sports shoe as protocol, but see his vacation men's shoe's style...and a close look at his Instagram handle - it would show you a vast collection of casual sneakers across his profile.
For Kids
The children in the family, need not feel left behind! For you, we have the gender-neutral Scooby Man-Made Closed Toe Sandals. These kid's sandals have a breathable and wash proof fabric. Eva Molded outsoles give the pair a strong slip-resistance power.
Having a close-toe design, these kid's sandals are the perfect protection for your child in each and every outdoor activity, be it a hike or an adventure sport. Being gender neutral, Scooby Man-Made Closed Toe Kid's Sandals gives you the opportunity to style up your toddler boys as well as little kids! A casual sneaker for boys and sandals for girls are past; gender-neutral sandals are the in-thing!
They are even a great gift idea for any active child around you! Tom Cruise's daughter Suri Cruise, has been well known to flaunt her gender-neutral sense of style since the time she was a kid. And your child, deserves the similar stylish and comfy Spring Break Shoes or these kid's sandals, at the best affordable prices at LIBERTYZENO.
Best Poolside and Beachside Footwear for April Spring Season
Poolside or beachside, LIBERTYZENO Spring Festival has just the perfect spring break shoes collection for your entire family.
For Women
For the ladies/mommies out there who have to do a great lot of running around managing a million things while on a vacay, we would love to suggest you try our exclusive Women Sandals. These women's sandals have high-quality leather straps, are extremely lightweight with soft cushioned insoles and firm gripped closures to ensure that while you have a zillion things to handle, this women's footwear doesn't slip away!
Whether you are just lazing around at the pool or dancing at a beach party, LIBERTYZENO's Women Sandals will keep your feet in joy through the ride as your perfect shoes for spring. The vacay pics of the evergreen Madhuri Dixit, as well as the young and bubbly Anne Hathway, are a bright example of how women sandals are a forever favorite spring break shoes, among all age groups!
For Men
You lovely men/daddies out there! We know you prefer to let your foot fully breathe during an outdoor activity. Thus, the Austin Men's Leather Sandals would best men's shoes suit your needs. It has a unique manmade straps  with a rubber sole, to give your foot that happy cushion.
To add to your joy these men's shoes have a foldable outsole and are waterproof so you can even take a dip in a gushing tiny waterfall. What more, this pair of stylish men's shoes can be paired up with any kind of casual or semi-formal outfit.
For Kids
For the kiddies, we have some great options to choose from. But we suggest you go for the Polo Man Made Open Toe Sandals - bright, casual, comfortable, and easy to clean, whatever be the location. Just as perfect for the child as for the caretaker.
A full-day fun without worrying about a change. And for that matter, you will always see global star Aishwarya Rai dressing up her adorable fashionista daughter Aaradhya in funky, bright sandals for all vacations. So, why should your child be left behind when you can grab similar ones at LIBERTYZENO's Spring Shoe Break Collection.
All in all, LIBERTYZENO has ushered in the best trendy looks for Spring Break Shoes for your entire family, beyond age limits. All you need to do is simply make a few clicks and allow us to serve you perfect shoes for spring at the best prices. We look forward to your loyal support because we know that we are the best in the business of style and comfort clubbed together. Wish you a great Spring Break!