The Secret of Getting a Perfect Pair of Mens Shoes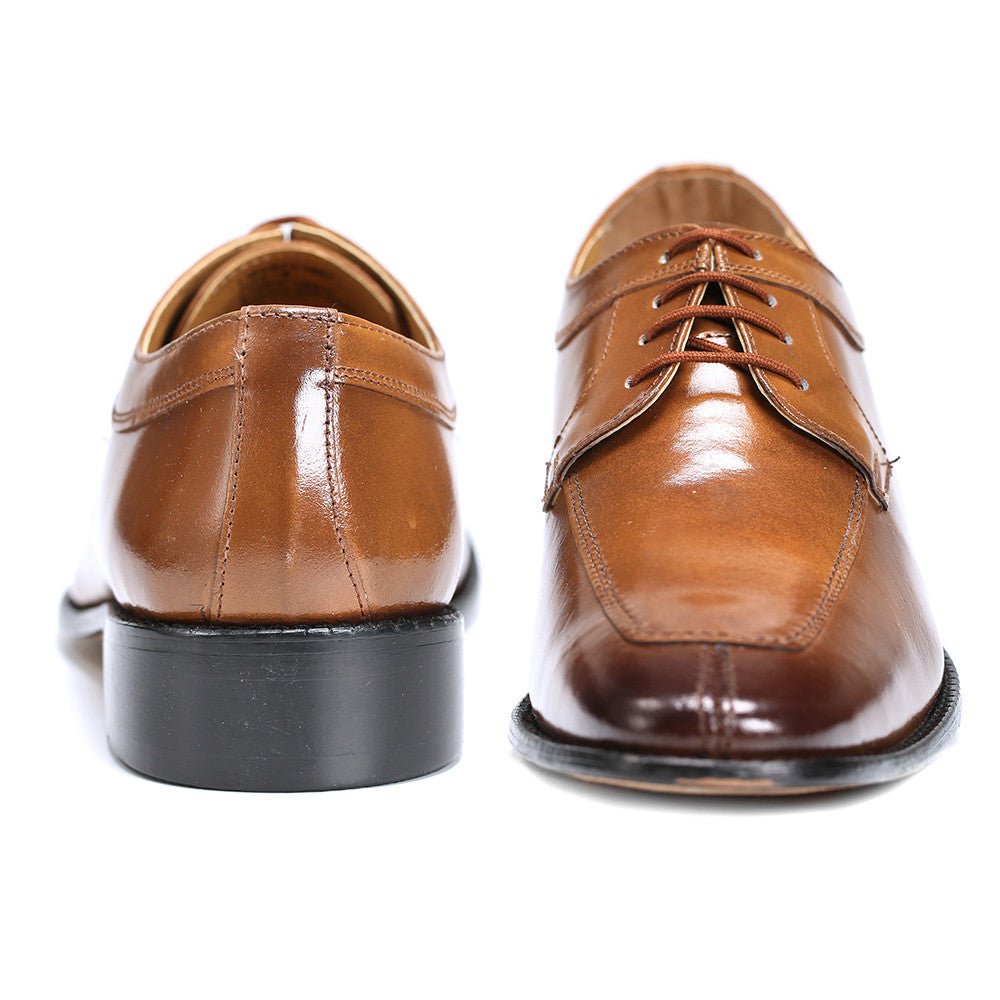 Men tend to be less aware than women when it comes to fashion, especially footwear fashion. It may not matter to you, but it is going to affect you. People notice your clothing in this order: shoes, jacket, belt, pants and then shirt. So, you need to invest accordingly because you'll definitely not want to spend good money to buy shoes that will look outdated in a short period of time. Your shoes should be the most lavish component of your wardrobe. Here are some tips to help you out:
Rule no 1: And it's so applicable to everyone. Choose comfort over style. Always.


Wear shoes of darker color than your pants. Your shoes much match the color of your belt.


The sock problem: Your socks should match with the pants you are wearing or the shoes? Well, the primary solution to this your sock color should be an equal or a darker shade of your pant color, not a brighter shade, because they are an extension of your pants. However, the situation is reverse if you are wearing a suit or pants on the lighter side of the color scale. In that case, it is alright to match your sock to the color of shoe.  Multi-colored socks with different patterns (argyles, stripes, etc.) or solid bright colored socks to match a pocket square or tie is recommended only for certain occasions. No socks allowed with sandals.


Replace your workout shoes at least every six months.



Know how to shine your shoes. Always clean excess dirt from your footwear to prevent further damage.


Here are some great shoe styles that we think every man must own:


Loafer: Smart, casual dress shoes that are also summer-time favorites. The best part is that they work for both casual as well as formal looks. Consider colors like – navy, beige, green, white and burgundy.
Leather Boots: The must-have for all wardrobes. For winters, leather lace-up boots are a necessary addition. Black or dark-brown are two most suitable colors.
Oxford: This style is popular in black (for formal events) and tan (for casual events).
Brogue: Dark brown Brogues for formal occasions, and the lighter colors for casual days.
Sneakers: They are comfortable, yet stylish thereby becoming another must-have, but the most purposeful shoes in your wardrobe.
Suede Chukka: A neat alternative to sneakers. When you feel brogues are too formal, Chukkas save you.
Low-top Trainer: Get a more casual and elegant look with this style. White is the perfect color.
Want to look smarter? Choose block colors for your shoes instead of multicolor. Prefer darker tones. They are versatile too. Some colorful tips for your footwear:
Black shoes: You can have any attire as long as you have black shoes.
Brown shoes: They say "Brown is a manly color". Other shades of brown: Oxblood and Tan.
Blue: To add a tinge of "Personality" to your looks.
White: Perfect for your Sneakers!
Have no time to run through stores to get your perfect pair? Get Men's Dress Shoes, Monk straps, Boots, Tassels/Loafers/Slip-on, Casual shoes, and sandals in various sizes and colors at LibertyZeno.
We offer FREE Shipping anywhere in the USA, at NO MINIMUM ORDER and 30 days return policy. LibertyZeno has always been a design-savvy and technologically prowess company. What are you waiting for? Grab this opportunity now!