10 Best Shoes for Your Little Ones Perfect Look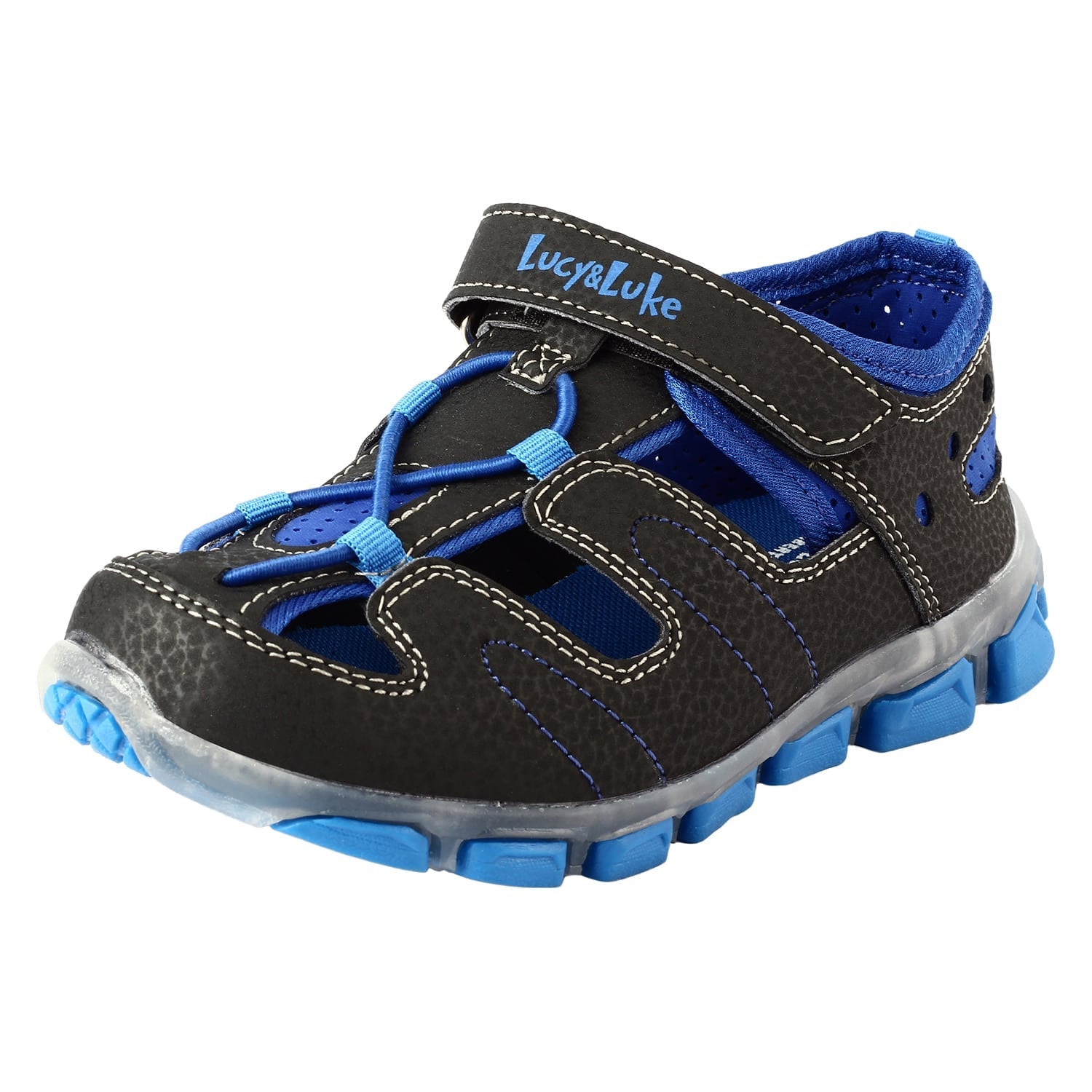 Do you think Frank Jr. doesn't care about looking good as much as you do? Do you think Daddy's princess or Mommy's little girl won't complain if she isn't the loveliest in the party? If so, dear parents, you don't know your kid! And you are about to hear some real complaints soon! So before that happens, let's get you introduced to 10 shoes brought exclusively by LibertyZeno that are going to rock your kids' life with fashion and comfort. So, get ready to be showered by lots of hugs and love:
Fluky: LibertyZeno Kids/Boys dress shoes made of Genuine Leather Crocodile Print and Lace-up closure to give a smart look to your little one. Fluky is available in black, burgundy, grey and red. Also, available in all sizes for kids from 4 to 12 years. However, you need to take care to polish your shoe with wax or standard polish and use shoe bags to prevent from stains. Also, clean dry dust with a clean cloth.
Jammy: Jammy is another leather lace-up shoes with heel skin print and PU sole ensuring long lasting durability and it couldn't be more versatile with a range of colours like black, black-white, blue, brown, brown beige, navy, purple, red and white. It is also available for children from age 4 to 12.
Swish: Another crocodile printed lace-up dress shoe but Swish is square toed with rubber sole, so that your kid can freely play around. They are available in wonderful attractive combinations of black-grey, grey-black and brown-tan.
Oofy: Oofy is a better name for school shoes for your tiny toddlers (kids from 1 to 4 year kids) made of handmade leather and lead free, ensuring longer durability. Also having foam footbed and padded collar for comfort and support. They are available in varieties like: black high top, nappa black, patent black and suedes.
Spiffy: Spiffy square toe leather lining lace-up shoes for kids available exclusively in black for 1 to 4 year toddlers to give your kids a smart and decent look.
Jonas: Jonas is another eel skin print with lace-up PU sole dress shoes available in three colours: black, grey and a good-looking combination of black and white for kids from 1 to 12 years of age.
Trevor: Trevor is unique lizard printed square toe style lace up shoes for kids of all ages (from 1 to 12 years of age) available in beige, black, purple, red and royal blue. 

We also have three sandals available to give some room to your kids' feet:
Polo: Although mainly for little boys and girls, it is also available for big kids only in red. Polo is an outdoor sandal with straps mainly for summery beach activities. They are breathable, durable, flexible, skin-friendly and comfortable. They have great weather durability and slip resistance.
Ben10: With the name inspired by the popular cartoon character, Ben10 sandals are available only in one-of-its-kind powder blue colour. They are comfortable hiking sandals with amazing wearing resistance. Let kids walk, run and play safer.
Scooby: Closed-toe outdoor sandals with hook-and-loop adjustable strap and bungee elastic lacing. Scooby is available in two colour combinations: black & blue and grey & red and it protect your kids' feet while giving them some room simultaneously.
We will ship it anywhere across the USA for free at no minimum order with 30 days of return policy. Grab some really cool shoes for your little ones now!