Are You the Right Man with Wrong Shoes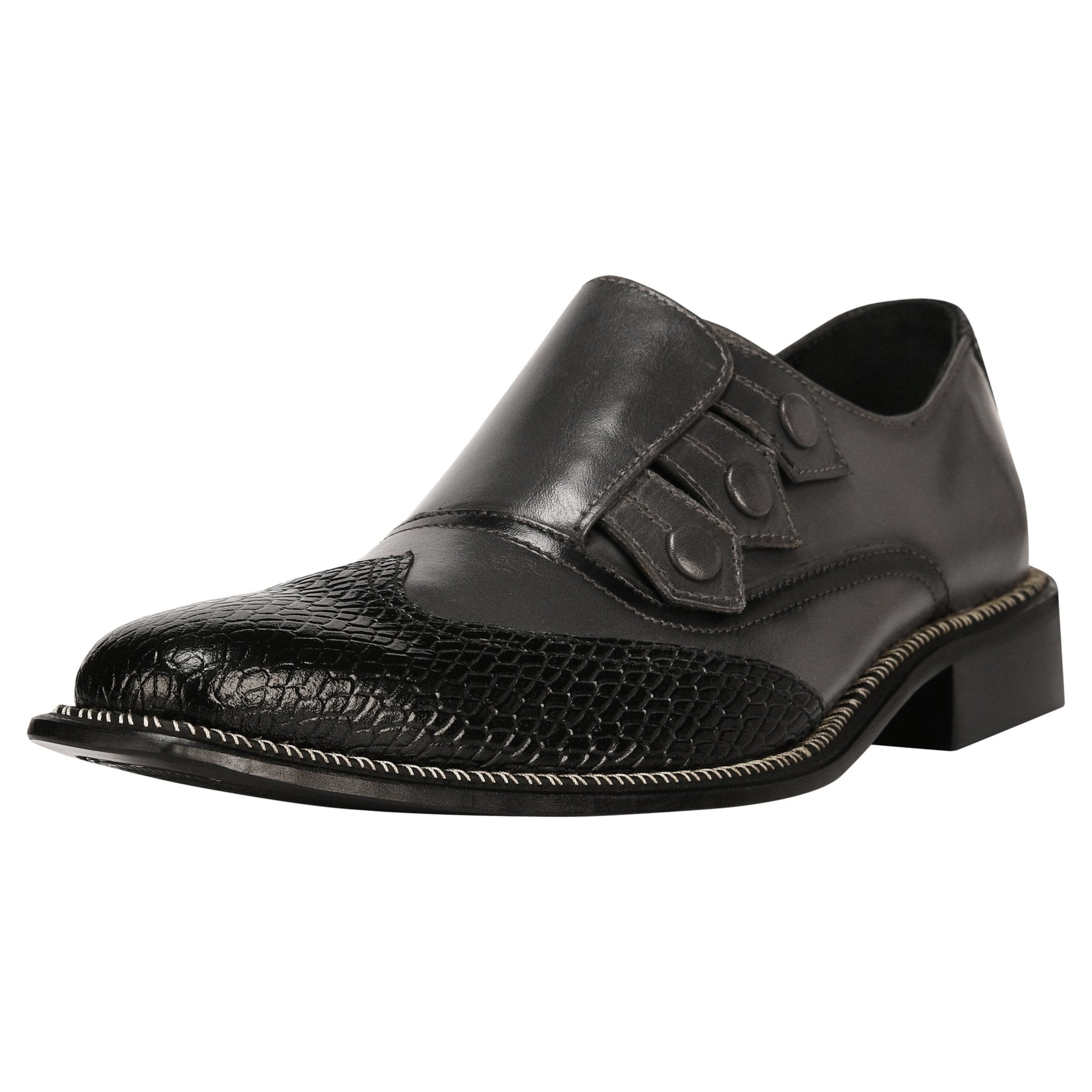 As the title speaks for itself, maybe you are the perfect person for the job. You have rehearsed and re-rehearsed the interview. You reach for the interview well-dressed and fully prepared. But the first thing interviewer notices is your shoes. They are not-so well maintained. You subconsciously notice the change of expression on the interviewer's face and you get conscious of yourself and you mess up the interview. Do you still don't realize the importance of getting good shoes? Whether it is a meeting or a date, good shoes will define you in every aspect of your life. Yes, that's how important shoes are.
Shoes, like fashion, reflect the inside of a man. And the vice-versa is also so true. If you want to reflect what you are truly on the inside, you should go for a good pair of shoes. They not only help you to establish your nature, status and elegance, but also help you maintain a good posture and help you to take care of your feet and not stress them too much.
Some of the things that define a "good shoe" are the comfort, adjustable (so that one can adjust the fitting of the shoes according to their need), stable (to prevent too much horizontal or vertical movement of feet), condition (take care of your shoes and have the heart to throw the ones that are too worn out, because every shoe has a lifetime), etc. There are so many characteristics of a good shoe that it's difficult to mention all of them altogether. The way you'd like your outfit is the way you'd like your shoes. It is not only important to get good shoes, but also to maintain and take care of your shoes.
And if you want to find some, you can explore our website to find a lot of them at affordable prices and unlimited varieties. We have shoes for every outfit and every occasion! Whether you want Dress shoes, Monk straps, Boots, Tassels/Loafers/Slip-ons, Casuals or Sandals, we have it all! And all of them in attractive colors like: Beige, Black, Black-grey, Black-white, Blue, Powder blue, Bone, Brown, Brown Beige, Brown-tan, Burgundy (One of the most trending colors), Cognac, Coral, Cream, Ecru, Grey, Navy, Navy blue, Navy-brown, Navy-white, Olive, Orange, Patent black, Purple, Red, Royal Blue, Suede Black, Tan, Tan-blue and White. Some of the must-try that we would recommend is: The Sculpt, Tom, Delano, Neeson, Beau, Chatswood, Mode, Alfie, Nudge, Debonair, Jerry, Tassel loafer, Hawke, Ritzy and Nobel etc.
What are you waiting for? Looking for stores? No need to come to us physically, order with us online and we'll drop them off at your doorstep for free with no minimum order. Let us know if this article was useful for you and we'll bring a lot more brand new information and some more fantastic pairs on your table soon!