Steel-Toe Boots: Why it is Safe to Wear During Industrial & Construction Work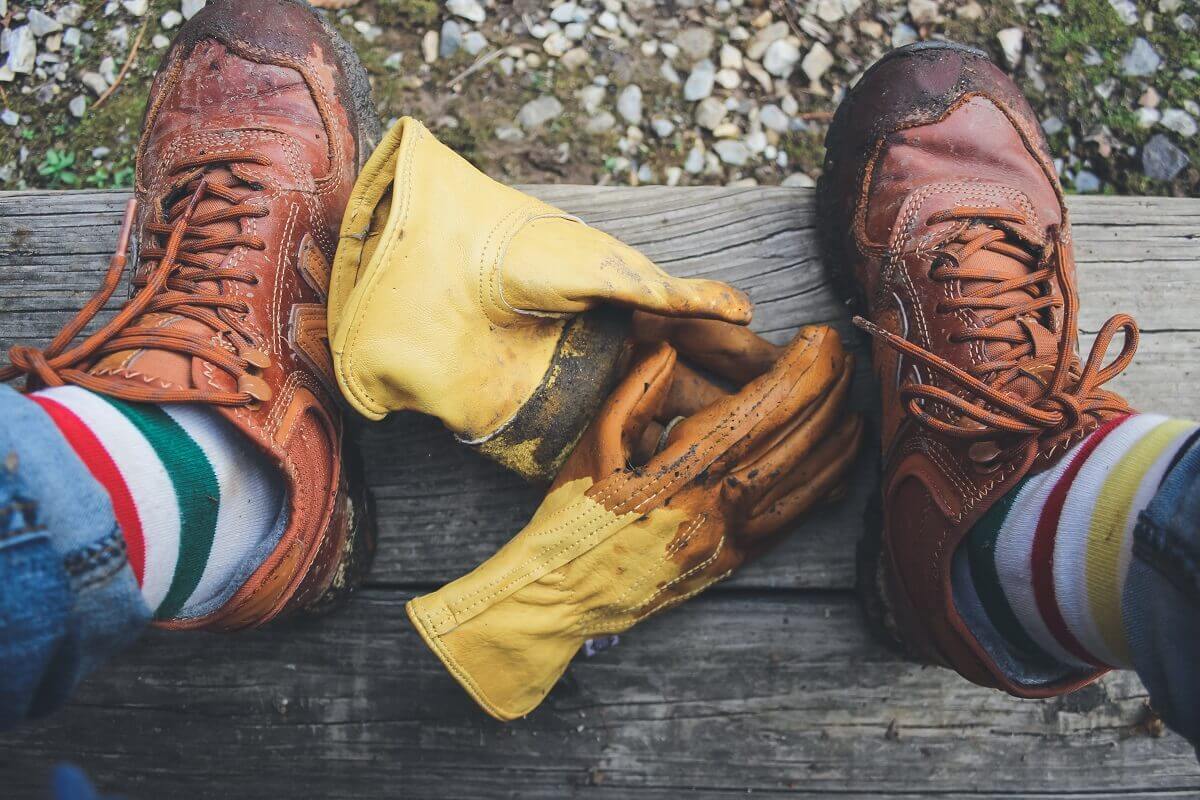 As the US government is reopening industries and construction sites, the employees are also getting back to work. And if you are also the one amongst these employees, you might be ready with the personal protective equipment (PPE). But did you check the pair of steel toe work boots in it?
Steel toe boots are essential for protecting your feet from injuries due to accidents at work. Unlike normal men's shoes, they don't crumble easily. Hence, they provide extra protection to your toe.
Let's explore further reasons for wearing steel toe shoes at work.
Why to Wear Steel Toe Boots During Industrial and Construction Work?
Construction and industrial sites are prone to accidents. So, it becomes essential to wear steel toe work boots at such places. Aren't you excited to know the standout features of these safety boots? If yes, then scroll down to have a glimpse of each of them:
1. Save You from Falling Objects
Can you even imagine a heavy-duty object falling on your feet and hurting you? Of course, not. A pair of steel-toe shoes save you from injuries due to falling objects at work. They can withstand up to 75 pounds of falling pressure from up to 3 yards.
2. Help Avoid Punctures or Cuts
You cannot avoid stepping on a sharp object at work. But you can still prevent injuries due to punctures and cuts if you wear a pair of steel-toe boots. Thanks to their metal insteps with anti-piercing quality for making this possible.
3. Secure You from Electrical Hazards
Are you frequently exposed to electricity-related work? Then, wearing a pair of steel toe work boots will always secure you from electrical hazards. And the credit goes to their anti-static outsole. Stay safe from severe shocks wherever you work.
4. Do not Let You Slip
If you are a dock worker, slip accidents are unthinkable with a pair of steel-toe boots. Kudos to the excellent traction quality of their outsoles. Additionally, this feature also lets you work comfortably during the rainy season.
5. Come With Anti-fatigue Technology 
Tiredness or fatigue is not your cup of tea if you are wearing a pair of steel-toe work boots. They come with anti-fatigue technology, including the red reflector and midsole for all-day comfort. Indeed, you can feel the comfort even after standing for long hours.
6. Shield You from Extreme Weather
Steel toe boots shield you from extreme weather conditions due to their breathable uppers. No matter how the weather is, hot or cold, these safety boots always let you work confidently. Besides that, their waterproof soles keep your feet dry during heavy rainfall.
7. Come Under Workstation Regulations
Does your workstation require you to wear PPE under the OSHA guidelines? If yes, then you should wear a pair of safety boots. You can even lose your job if you don't abide by it.
How to Select the Right Steel Toe Boot for You?
Now, you already know why it's necessary to wear steel-toe boots at work. But how can you select the right safety boot? A perfect pair of steel toe work boots comply with ASTM and ANSI standards. Furthermore, check if they have memory foam insoles for providing you comfort while walking.
Again, going for the construction work boots with a suitable fit is as essential as the quality standards. They should fit you well in terms of length, width, and depth. While trying on your steel toe boots, never forget to follow the below steps:
Most of us have one foot longer than the other one. Therefore, fit your longest foot first.
How about walking to and fro with a pair of industrial work boots? Well, it's an apt way to observe if they hurt you during the process or not.
Always ensure that your boots equally fit the heels and balls of your feet.
Your feet tend to swell at the end of a long working day. It's advisable to try your industrial work boots after work.
Laces prevent your feet from sliding to the front of the boots. Notice if they are comfortably tight.
Test the work boot heels against your work trousers. Check whether they are high enough to avoid slips due to the pant legs.
How to Take Care of Your Steel Toe Boots?
You can make your safety boots or steel toe boots last longer by following these basic instructions.
Caring for your safety bootsstarts from the day you buy them. Make your construction work boots more flexible by using a leather conditioner. It softens the boot material, allowing them to stretch according to your foot shape.
Water damages shorten the life expectancy of your safety boots. To keep the moisture damage away, apply some waterproofing spray or wax on your industrial work boots.
Are your safety boots drenched due to rainfall? Don't forget to dry them. Either use a boot dryer or go for the age-old technique of stuffing crumpled-up newspaper inside your construction work boots.
Wash the inside part of your safety boots properly to avoid them from stinking. Use any low pH shampoo or interior boot cleaner.
Brush off the dirt from the outer part of your construction work boots daily. By doing it, you let your safety boots last longer.
If you notice any damage to the soles of your work boots, get them re-soled. With this step, you can save unnecessary expenses on a new pair of boots.
Keep a second pair of industrial work boots handy in case of emergency. For example, if they don't dry after the wash.
Wrapping it up,
Finally, you know everything about steel toe work boots. You are aware of the salient features that make them extra safe. Also, you won't go wrong in selecting a suitable pair of construction work boots for you. And if it's about their maintenance, now you are an expert in it too.
Stay safe while you work wearing your perfect steel toe boots!