How to Pack Shoes for Moving and Travel - 8 Smart & Easy Tips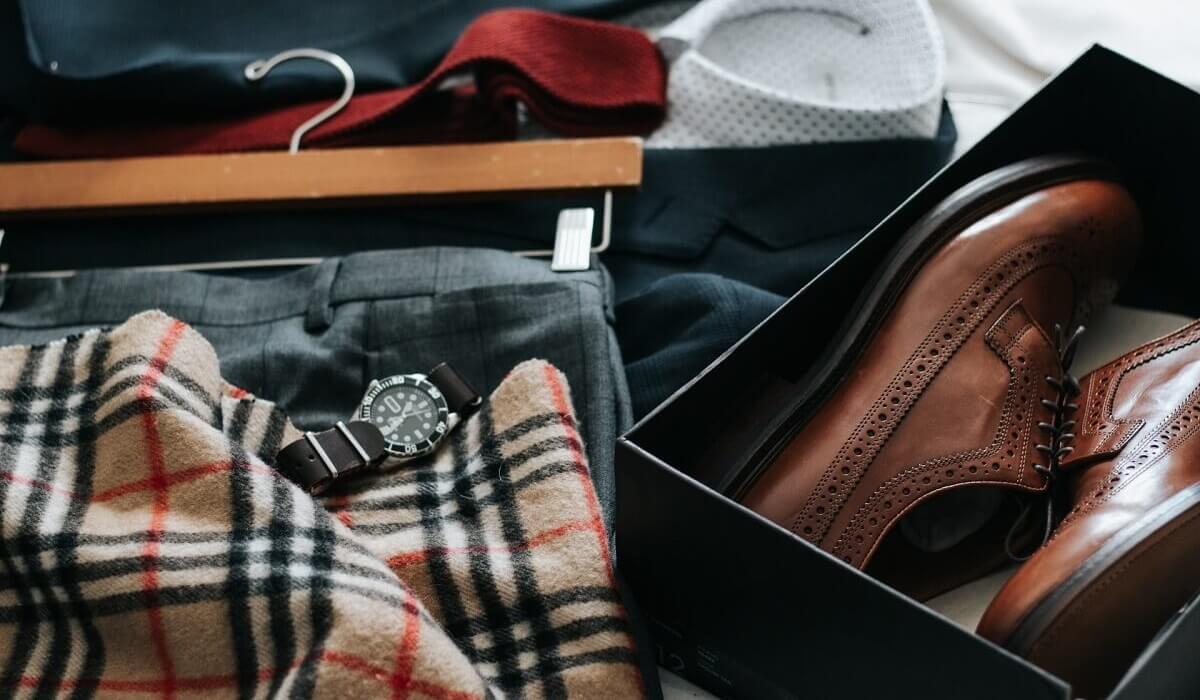 It is not frequently discussed how to pack your shoes correctly, whether you are moving house or traveling on vacation. Learning shoes packing efficiently is a skill that every person should master. Because if you don't pack your shoes properly, one pair of shoes may ruin your entire suitcase with a bad odor!
Finding effective ways to pack shoes may make your preparations much simpler, whether you're moving into a new home, going on a weekend break, or taking a long journey. We are sharing the best ways on how to pack shoes for moving and traveling.
How to Packing Shoes for Moving

Thankfully, there are a few easy hacks and techniques you can use to carry a variety of your shoes. We will examine these techniques together on pack a shoes to save space while moving homes.
1. Categorize the Shoes by Style and Season
Sorting shoes into categories (such as sandals, formal shoes, sneakers, sports shoes, boots, and slippers) will make unpacking later on simpler and more orderly.
Seasonal footwear should be bundled up. Consider storing any cold-weather shoes within the same box if you're relocating somewhere warm, for instance, to avoid further unpacking and to encourage effective storage.
2. Clean and Dry the Shoes Properly
If you ask us how to pack shoes in luggage, then this is the foremost tip. Because they will be in touch with some of your garments, carefully clean your shoes. You may clean your shoes with a shoe cleaner kit, a shoe sanitizer, an ultraviolet shoe sanitizer, or any other technique you want.
Also Read: How to Clean & Maintain Shoes
3. Eliminate Odor from Shoes
How to pack shoes in luggage, without any odor? All you need to do is place a few dry tea bags or sprinkle baking soda inside them for 24 hours before you pack them to remove odor from shoes. This will not only absorb moisture, if any, but also eliminate any kind of odor and give it some freshness. Plus when you are packing the shoes, you can place tea bags near the toe region to ensure these stay fresh and ready to wear when you have settled the new home.
4. Use Packing Paper or Newspaper
Next we come to - how to pack shoes in a suitcase without a box. To keep them in shape in a suitcase, not only wrap them in paper or newspaper but also stuff the same inside to retain the shape of the shoes. This also keeps the shoe cracks-free.
5. Storing Shoes in a Box
So, now I am perfectly able to pack shoes in a suitcase. The next is how to pack shoes in a box while moving. The best way is to wrap the shoes in a paper (to absorb moisture if any) and then place them in shoe boxes. This will ensure that the shoes' pair does not come in contact with your clothes or other things unless you are carrying a different suitcase for shoes!
6. Stack the Shoes as per their Size
Now coming down to how to pack shoes to save space - place the heavier ones like boots at the bottom. Place the lightest and smallest ones at the top. This will help you manage maximum shoes in minimal space.
7. Fill the Empty Spaces
When you are done with the above step, fill the empty spaces between various kinds of shoes with paper or bubble wrap so that the laces or straps don't entangle into each other, when you move homes. This is also the best way to pack shoes without box.
8. Labeling the Boxes
When packing boxes, be careful to accurately mark them so you can identify which shoes are placed where. When the time comes to unpack, you'll be happy you did.
How to Pack Shoes for Travel
One of the hardest items of clothing to pack is shoes. They don't fold, have a strange shape, and when they carry too much weight, they readily lose their shape and distort. Want to minimize your packing time and space by learning how to pack shoes for travel in a suitcase? Here you go!
1. Select The Right Shoes as per Travel Location & Usage
If you are going for a hike in the hills, you will need hiking boots; if you are going for a beach vacation, then sandals and flip-flops will do the trick. Similarly, the purpose of your travels will help you decide not just the shoes to pick but also the entire luggage and boxes to be used so that you can amply fit these insides.
2. Clean & Dry Shoes Before Packing
Always ensure that you pack clean, odor-free shoes to avoid that deep stink in the luggage, which might be carrying your clothes or other essentials.
3. Use Shoe Bags
Since boxes will occupy a lot of space, prefer to pack shoes in clean shoe bags, so as to avoid them touching your clothes, which might occupy the same suitcase.
4. Saving Space in the Luggage
This will not only solve the problem of how to pack shoes to save space but also keep your shoes in shape.
5. Protecting Shoes In Luggage
Sharp objects like your home keys, bottle openers, or travel scissors may harm the shoes if they are placed in the same suitcase as the shoes. So always pack your shoes in bubble wrap or newspaper to keep them off any scratches etc.
6. Strategically Packing Shoes in a Suitcase
As with packing luggage, clean your shoes and load them with rolled-up clothes or socks. Wrap each shoe snugly but not too tightly in a plastic bag. After stuffing and wrapping your shoes, slot them together such that the soles and heels are facing in opposite directions. Lighter shoes should be at the top and heavy ones at the bottom.
How to Pack Wedges & Heels in a Suitcase
Put them in the corners or up against the suitcase's wall. Ankle boot wedges or any other style of the closed wedge should be packed full of smaller goods before going into the bag.
Since heels are a hefty type of footwear, packing them is never easy. They should always be kept separate and placed at the bottom of your luggage. Prevent stilettos and pumps from losing their form inside your suitcase, by stuffing socks inside.
PRO TIPS
Plan your outfits ahead of asking yourself how to pack shoes that gel with them the best.
Pack versatile shoes if your travel plan is an elaborate one.
If you don't have shoe boxes, then Simply use shower caps.
Donate the old and extra things that you don't use any longer.
When you pack sneakers for travel, tie sneakers together by the laces, clubbing them sole to sole.
Whether your query is how to pack shoes for travel or for moving, or for that matter, pack shoes without box - each of the above tips will make your life easy to a large extent. In case you have some extra special tip of yours, do share with us for the joy of others!