How to Clean Suede Shoes (6 Easy Steps & Extra Tips)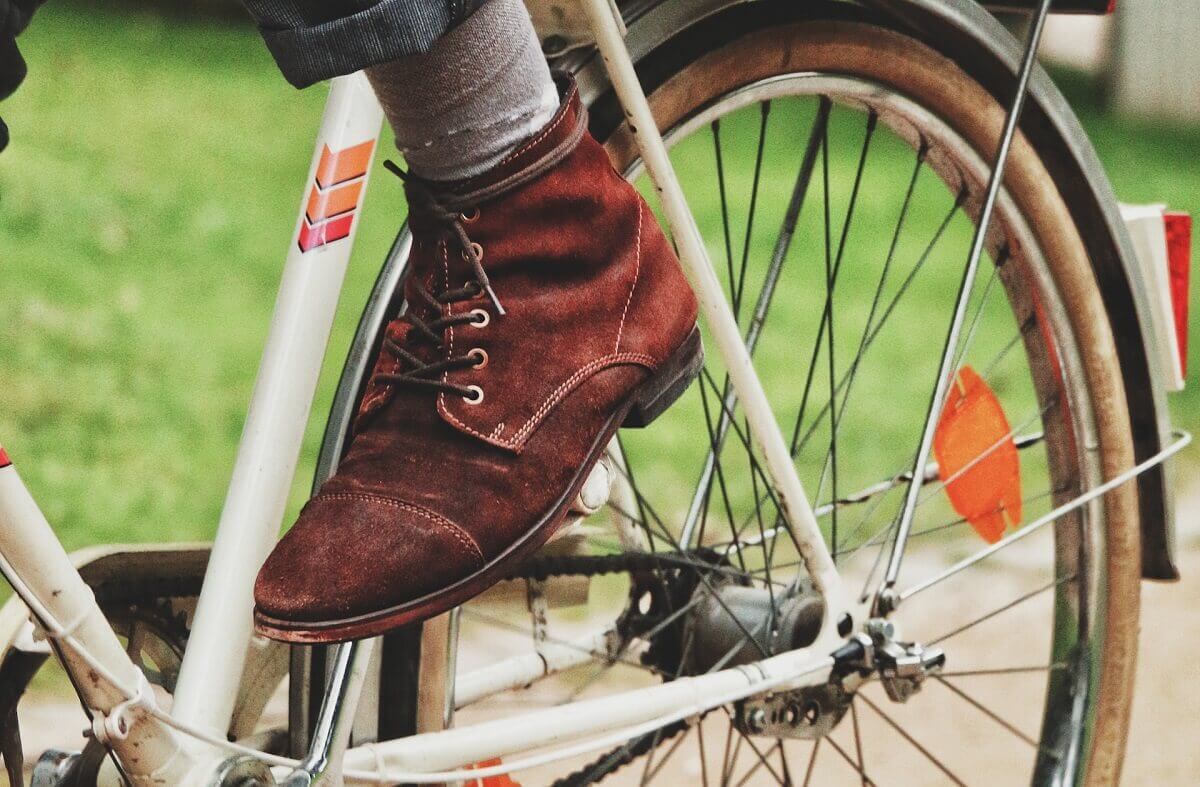 Although suede is a fantastic material, many people avoid using it since it requires some extra maintenance to keep it looking good; even more so considering that water doesn't clean suede; rather, it stains it!
However, we are here to reassure you that 'how to clean suede shoes is no rocket science! Rather, maintaining suede is a left hand task for a right person and vice versa. Yes, it's that easy, provided you follow our guide, which will ensure you can keep your suede shoes looking beautiful.
Our guide today will also teach you how to get stains out of suede. So let's get started!
Why Clean Suede Shoes and Not Wash Them?
Although suede is plush and velvety, its high level of porosity makes it a stain magnet. Water and suede do not get along. Due to the fact that suede, unlike cotton, actually stains when wet, specialized cleaning methods and instruments are required. Then, how do you clean suede shoes? Follow our guide to not just to clean but also to protect suede shoes!
Since it cannot be washed, your only options are to get the item dry cleaned or use any of these DIY cleaning techniques shared below. It is often recommended to test a tiny, concealed area first to ensure that no discoloration or damage happens.
Required Tools and Supplies
Suede is a sensitive fabric that rapidly absorbs moisture and stains. Therefore, to clean suede shoes at home, one needs particular cleaning procedures to keep it looking good. Thus, you need specific tools to clean it and ensure it lasts a long time:
A suede brush/nail brush
White vinegar or Rubbing Alcohol
Baking soda
A flannel or face cloth
Eraser/Rubber
Hydrogen Peroxide Solution
How to Clean Suede Shoes at Home
The suede is a fragile fabric that needs extra attention. Here's how to clean off mud, stains, and scratches on your suedes.
1. Remove Dirt By Using Suede Brush
Brush the soiled areas gently in one direction. The upper layers of dirt on the fibers are easier to remove by brushing in one direction. There's no need to sneer at the salt-stained footwear. When you're finished, go back and forth while brushing the dirt. Additionally, brush a little more firmly! You're attempting to access the trapped ground-in dirt below the surface.
2. Use Stain Eraser
To get stains out of suede, use the eraser that comes with your suede cleaning kit. The eraser helps get rid of stains that are deeply embedded or debris that is strongly clinging to the shoe.
Go ahead, and use pressure if the stain is strong, but scrub the spots in one direction or circular motion with the eraser! But to remove stains from suede shoes, be patient, while you massage the eraser; it may take a few minutes to completely remove the stain. Make careful rubs using a soft cloth, to protect suede shoes from discoloration.
Also Read: How to Clean & Maintain Leather Shoes 
3. Using White Vinegar or Rubbing Alcohol to Treat Stains
When you ask us how to clean suede shoes with household products, this is the answer, as these two products ensure that the color of the shoes stays intact. All you need to do is, pour a little amount of rubbing alcohol or white vinegar onto a soft white cloth.
Unlike water, rubbing alcohol and vinegar won't stain suede! After applying the wet cloth to the stain, allow the area to completely dry. When the cloth is dry, use the suede brush to inflate it backup and remove any loose dirt.
4. Dry Well, In Shade
Whether you clean white suede shoes or clean black suede shoes, you have to ensure that you dry the shoes in shade and not in direct Sunlight. The heat can harm the suede extremely beyond restoration, so avoid using a blower as well.
5. To Restore Smooth Texture Use A Razor
When you get stains out of suede, the fabric might start to seem a little stringy, but this is simple to fix with a regular shaving razor. Wherever you see strings on the cloth, gently shave them off. After shaving, use your suede brush to remove any remaining stringy hairs.
Also Read: How to Clean & Maintain Shoes in Daily Life
6. Spray Suede Protectant
The last step is to protect suede shoes so that future stains won't be as severe. Online, you may get suede protectant sprays, many of which are reasonably priced. Follow the instructions on the container before applying your suede protectant spray. This extra step will not only keep your suede cleaner for longer, but it will also make future cleanings simpler!
More Techniques For Tackling Heavy Stains
How to remove stains from suede shoes, especially when you are on the go or at work, or traveling? How do you clean suede shoes, when the stains are stubborn?
A tricky task made easy by our experts who share some strong tips below as per common stains:
1. Oil or Grease Stain
To remove stains from suede shoes when it's greasy, use cornstarch. Sprinkle a handsome amount to make a good layer on the stain. Let it rest on the shoe for a few hours.
Instead of using a suede brush, use a towel to gently wipe away any leftovers or a hand vacuum to remove them from the shoe. This step showcases how to clean suede shoes with household products.
2. Wax or Gum
It sounds odd but works the best. Cover your shoes in a plastic bag and place it in the freezer. This makes the wax or gum very hard, so much so that you can simply scrape it off in one or three chunks, without harming the suede.
Also Read: How to Pack Shoes
3. Ink Stain
If the ink is still wet, dab it with tissue paper to absorb some of it. If the ink has dried, you might try to remove the discoloration with rubbing alcohol. Additionally, to clean white suede shoes, you might need to scrub them with your own suede eraser.
To get stains out of suede if these are in white, you can also dab hydrogen peroxide. Always dry them well before using them to avoid any irritation to the skin.
4. Blood Stain
To get stains out of suede, softly dab at it with a paper towel or cotton ball dampened with a small amount of hydrogen peroxide. This will absorb even the dried blood and make your shoe stain-free, but have patience, as it might take a few extra minutes. Dry the shoe, then do it again if necessary.
Final Words
Above, we have included a step-by-step breakdown of how to clean suede shoes (among other things). You might not need to follow every step to get your item clean if the shoes aren't too dirty. Try it out and see how spotless your suede can get! And to protect suede shoes, always spray suede protectants after cleaning, which makes them repellent to dirt and light stains.