How to Wear Chukka Boots: Men's Fashion Guide to Style the Chukkas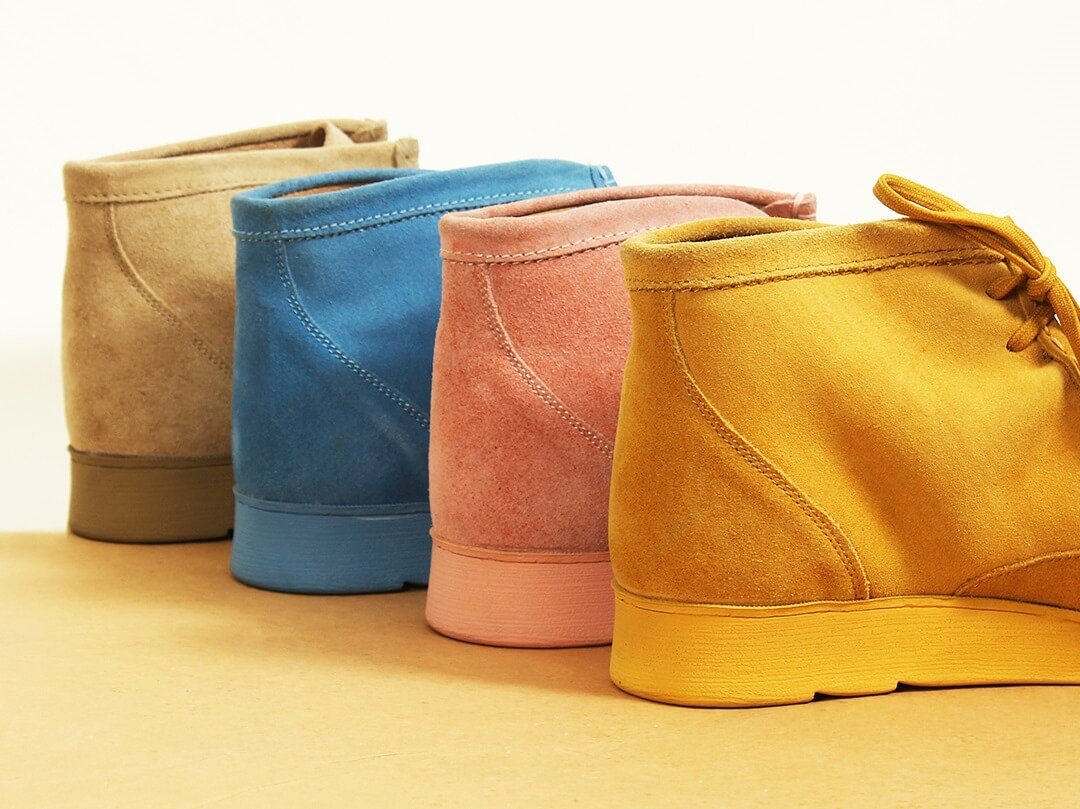 A decent pair of men's chukka boots are an absolute necessity and an all-time fashion statement in any man of honour's shoe assortment. Over the years, chukka boots have become a staple in men's footwear, and they look polished and lasting through the year, both close to a relaxed outfit or a more exquisite style plan. But then what are these boots and why are they called so?
The History & The Name of Chukka
Let's go back to the shivery as far as the World War and find out. Chukka boots for men are ankle-high leather boots with an open binding and max three eyelets having an open shoelace. These were a type of desert boots initially worn by British officers in the Western Desert Campaign of World War. And later they were named CHUKKA the name derived from a period during the play of POLO which is named a Chukker - a Hindi word meaning circle or turn around. A typical three-laced boot with a rounded toe-box and a thin leather sole, adds so much comfort to the men walking. Over the years, many designs were adapted and these became an essential in a men's closet due to its sheer comfort and style, which could be carried off with anything and everything in the men's wardrobe.
Chukka Boots VS Desert Chukka Boots
Now you might ask why compare, after all, wasn't chukka made to be worn in the desert? Yes, but there is a big difference. Desert boots are a type of chukkas that have textured crepe rubber soles and very light-colored leather. Whereas Chukka come with hard, yet thin leather soles and in varied colors from dark to light. Desert boots are an extremely comfortable pair of shoes but they look great either in an arid, work scenario or for casual wear. In short, we can say that all
desert chukka boots
fall in the chukka category, but the vice versa isn't true!
How to Wear Chukkas
How to style chukka boots? Well, these can go with practically any outfit - pants, chinos, dress jeans, shorts and suits to make a sharp outfit. Pick light shaded ones for an easy and loosened up look. For a tough and relaxed style, pair earthy colored softened cowhide chukka with pants and a fitted shirt or free traditional shirt. Spruce up your leather chukkas with light colored jeans/ pants, a dressy shirt, and a jacket for a savvy easygoing outfit. While styling a business easygoing outfit for work, join quality pants with a formal shirt. Always wear leather chukkas in dull shades like dark or dim brown ones for formal outfits. 
When to Wear Chukkas
As we listed above, these boots are one extraordinary style that can be worn, anytime anywhere. But still let us give you a styling guide - when to wear and how to style these boots.
1. The Casual Occasion Chukka
Chukka boots for men are an amazing method to step up regular casual outfits for a simple and polished look. These are mainstream with pants and a shirt or chino pants and can break the mould by adding a cool jacket. While styling easygoing outfits, you'll need to pick a suede leather style in an earthy colored tone to get the right look.
2. The Smart Outfit Chukka
While styling a smart outfit you can wear on dates or to bars after work, join dark chukkas with dressy jeans, a dress shirt, and a custom-fitted jacket to accomplish a sharp look. Fashioner shades and a leather strap watch will supplement your style.
3. The Businessman's Chukka
An expert business look during the sweltering summer calls for tanned men's leather chukka boots with pearl dim thin fit dress jeans and an organized Oxford shirt. But for an ageless business relaxed style in the fall or winter, a dull earthy colored leather ones with dressy chino pants, a traditional shirt under a sweater, and a correlative overcoat will give you that perfect style to watch out for.
4. Chukkas and the Suit!
Yes, you heard it right. A dark pair of chukka boots for men is always the perfect choice with a suit. And if you are one of those who loves to experiment, then match the pair of chukkas with your shirt to add that pop of color! 
5.  Chukka Boots with Jeans or Shorts
For a solid and sure look, style earthy colored suede chukka boots with jeans of customary colors and a shirt or wool for a manly vibe. This combo offers the ideal material for men who need to explore different avenues regarding layers and outwear like sweaters, coats, and scarves.
And when it comes to shorts, men can wear simple desert chukka boots with shorts and a contrasting cotton shirt while camping or just walking around in the city markets, or for that matter out for a music festival or a summer date. But always keep in mind that while picking this style, you need to keep the shorts just above the knee. 
The Best Chukkas for Man
There are basically two basic varieties: one in leather and another in suede leather. And the colors and designs just add up to the style. So let's see how just these two have become so popular that Chukkas have never left a man's closet in the last nine decades. 
1. Leather Chukka Boots
Investing in leather chukkas is always a better idea as they are more durable than the suede ones. On top of that, men's leather chukka boots are fit for both work and as well as casual and even semi-formal outfits, as you have already seen read above. Just a small tip: always keep a neutral shade like brown chukka boots or black chukka boots in your shoe wardrobe, and they will suit any occasion irrespective of the last minute outfit you pick. 
2. Suede Chukka Boots
Suede chukkas are ideal for casual outfits that always come in the fashionable category.  Black, brown, sand, navy, and grey - pick any color your wish to, each will add to your style quotient. The only thing that matters the most here, is how well you take care of your Suede leather! 
Why Wear LIBERTYZENO Chukka Boots
Liberty Shoes Inc. USA takes pride in being at the top in footwear trends, for over 60 years now. We are not just a style statement but also a comfort statement in the Chukkas category. Our casual leather chukka are not just the usual chukka boots that come for casual attire, check out our collection, we have some FOUR bright colors at offer.
Same with colorado suede leather Chukka casuals which come in eleven colors to suit any mood and occasion. What's more, we have Tylor Leather Chukka Casuals for the adventurous kind, Beau Leather Chukka Boots for the business professionals and Uvex Leather Chukka Casuals for the ones who would just want one pair to go anywhere anytime! Thus, LIBERTYZENO must be your one-stop-shop.
All in all, if the these are not in your wardrobe, then you are really away from a staple ingredient of your style statement because this is one fashion statement that has defied eras and has been popular in all age groups. Take a look online at the LIBERTYZENO Chukka Boots for Men collection and we will ensure that a perfect pair of Chukka Boots adds a smile as well as style to your persona.
FAQs on Chukka Boots
1. Can you wear chukka boots in the summer?
Yes, you can wear chukka boots in summer and spring because it is a lightweight boot for the best comfort.
2. Can you wear chukka boots with a suit?
Not every boot is suited appropriate but a dark pair of chukka boots is always the perfect choice with a suit.
3. What to wear with chukka boots?
You can wear chukka boots with jeans, chinos, a suit or shorts. Mostly casual attires are most suitable with chukka or desert boots.
4. How to wear chukka boots with jeans?
Choose a light-colored chukka with dark color jeans and dark color chukka boots with light color jeans for the best style statement.