How to Choose Toddler Boys Dress Shoes: An Ultimate Kids Shoes Guide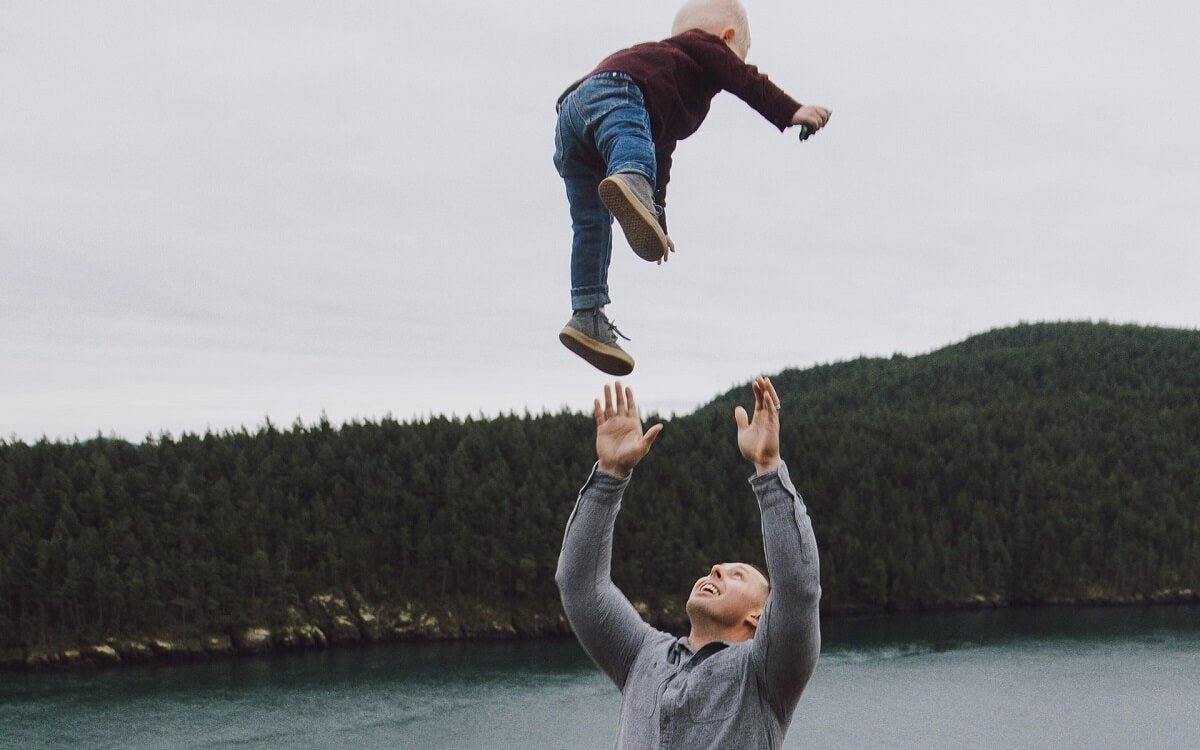 Growing up toddler boys always admire their parents and look up to them while dressing up. For instance, if you are getting ready for an evening party, your toddler son is likely to copy you in the mirror! Cute isn't it? And there is nothing wrong with it, after all, whether it is a 40-year-old or a 4-year-old, both will look dashing in a perfect pair of dress shoes.
All things considered, the selection of an ideal pair of dress shoes for youngsters or babies can be befuddling. But then how to choose toddler dress shoes that your kid outshines the event? What all goes into the selection of dress shoes for kids?
To discuss this and more, we are sharing an extensive shoes' guide below that you must keep in mind to avoid any kind of fuss.
An Ideal Shoes Guide for Choosing Dress Shoes for Toddler Boy
Improperly fitted dress shoes can prompt long haul medical problems for your toddler boy. Consider the points below prior to picking dress shoes for babies or children to keep away from future complexities.
1. Measure the Feet Size Perfectly
This is among the most staple things to consider while considering how to choose toddler dress shoes. Even if you are taking the shoe size by drawing your toddler boy's feet on paper, ensure that he stands still. And take the size at the end of the day, when the feet are their swollen best due to a hectic active day in any child's life. If you have ordered the shoes online, make the child try them again towards the evening. If they fit well, then only choose them.
2. Select the Right Size
As shared above, when you have ensured that the child's feet are measured correctly (especially when considering how to choose boy leather dress shoes), then you will have to never look back. This is all the more because leather shoes shrink a bit, so finding the right fit is essential.
3. Check the Comfort Factor
Right from checking if leather dress shoes fit well on your child's feet, to checking the construction material to be of genuine leather (fake leather may cause rashes/allergies in toddlers), to find out if the shoes aren't too heavy for his feet - all these factors matter a lot in keeping your child active and his feet pain-free.
4. Comfortable Sole
The most important aspect of the shoes guide for the selection of shoes for the toddler boy. A flexible, yet supportive rubber sole is one of the staple things to consider while considering how to choose toddler dress shoes. Since the kids are hyperactive throughout the day, running around, participating in various activities, thus always make the child take a test drive of the shoes and check if he is equally active as before after wearing the shoes.
Ensure that the dress shoes are slip-resistant, by making him run around the house/shop a little by holding his hand side-by-side (to evade a fall).
5. Prefer a Soft Inner Core
When thinking of how to choose boy leather dress shoes, always go for shoes that have a soft inner core. This is for the same reason as above before kids stay more active than adults, and an inner core will avoid the child's foot getting bruised or having any kind of rashes due to friction.
6. Check Shoes Breathability
Always consider buying genuine leather shoes for your toddler boy, because leather is the most breathable material. It will ensure that no kinds of microbes settle inside the shoes thereby keeping the toddler's feet smell-free, skin-ailment-free.
7. Pick Suitable Shoes as per the Child's Attires
Since children grow up very fast, by the day, it is essential that rather than going for a selection of shoes in large numbers, you consider buying a few good shoes that gel well with the toddler boy wardrobe. So what kinds of shoes can go with most of the dresses that your toddler boy wears? We are sharing the main four types below, which are stapled and also enough for your child's needs through the year.
Types of Dress-Shoes for Toddler Boy
1. Oxford Shoes
Toddler oxford style dress shoes are a staple in any wardrobe, especially for formal events or the ones that involve a dress code. Buy some beige, or tan shoes for the kid and let him outshine the others at such events!
2. Loafer Shoes
Whenever the child's day involves a lot of activity, loafers are the best for the toddler boy because they are easy to slip in and slip out whenever he wants his feet to be given some rest or let them breathe a little. These are great for casual outdoor activities and also birthday parties, where kids have a lot of fun together the whole day/evening.
3. Buckle Shoes
If you wish to add a little zing to the fancy outfit of your toddler boy, then pick some Buckle Shoes in Neutral Shades. These look ideal with short pants and knee-length socks. Again, these are easy to take off, whenever needed. Moreover, these shoes are both formal and casual in wear.
4. Leather Boots
Leather Boots can be worn in summer for outdoor hiking fun with your kid, as well as winters during the light walks around, for outdoor events, etc. This is also because the interiors of these shoes adjust to both kinds of weathers owing to their breathability factor.
Final Words
Wearing a couple of dress shoes can be a good time for your child if you search for the ones explicitly intended for him. The above-examined rules on choosing suitable dress shoes for little children or children will help you a ton in having a perfect pair of shoes for your toddler boy.
Thus, select the best as per the tips/shoes guide shared above and let your youngster convey a relentless grin without compromising style and solace when he strolls.