Men's Style Guide to Wearing Black Vs Brown Shoes with Suitable Attire & Occasions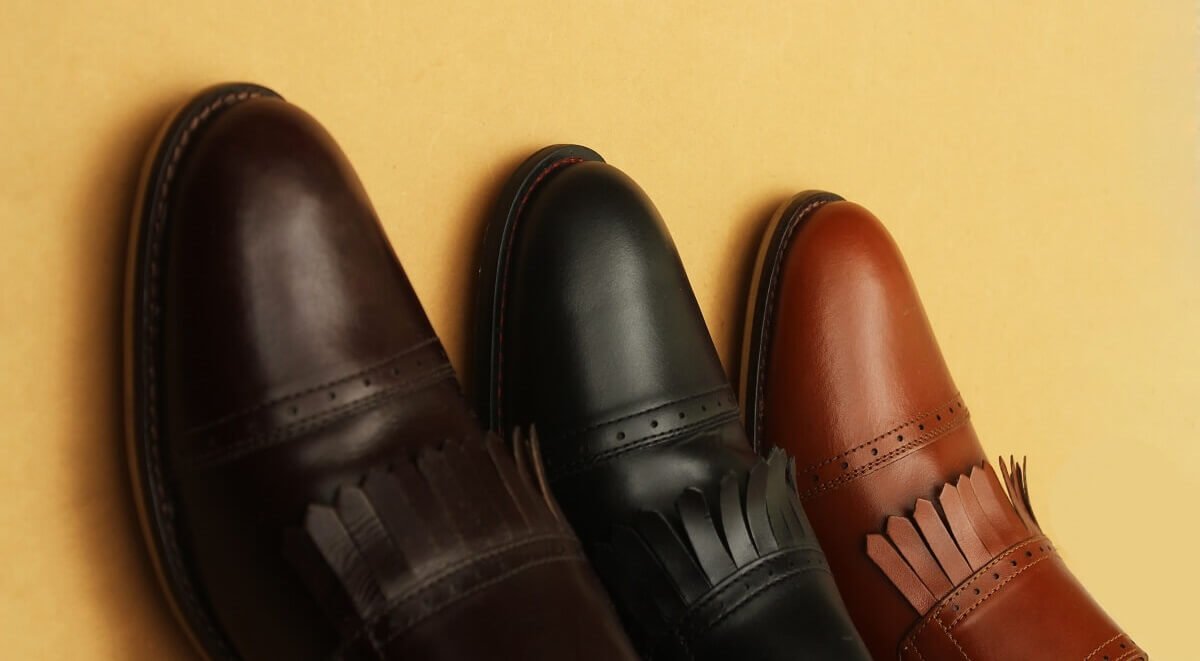 The most popular colors that you would always find in a men's shoes closet will always be brown and black. And even the most puzzling question in their minds would also be Black vs brown shoes. Though these two colors are the primary fashion quotient in any men's wardrobe, yet their styling sense is entirely different from one another.
Which Shoes are Better - Brown or Black Shoes?
Black vs brown shoes - the debate has never found an end. Why? Because this answer clearly depends on your own persona and not the stylist. Because if you are the casual-wear kind, then brown is your color and vice versa. Also if you love lighter shades of clothes, then again brown is your color in shoes. But then, a black pair of shoes is always a must have in your closet, because that alone can lend you that sophisticated look like no other.
Blending Both Black & Brown Colors in Your Shoe
There are many who ask us, what if there was a blend of colors of both back shoes and brown shoes! What if? Well there already is! You can find Oxford shoes, Derby, Chelsea, Loafers, Sneakers and many more in two tone shoes these days. While Oxfords and Loafers can pass off as formals, the other two toned ones can be worn for any kind of casual attire provided you pick the right shade. So here you don't have to dig your brains further on brown shoes vs black shoes!
Rules for Wearing Black Shoes
They say, rules are meant to be broken, but our style experts say NOT with black shoes! Whether it is black or brown shoes, you can always play safe following the rules below.
Rule #1 - Black is a formal color, so will always be a complimenting shoe when worn with formal attire. It will always be black vs brown dress shoes with suits and brown ones with blue jeans.
Rule #2 - Black shoes always look great with dark attires like a charcoal gray suit, a deep blue trouser and so on and so forth. So pick the shades of your attires wisely, if you really wish to wear black shoes.
Rule #3 - Dress up as per the occasion in black shoes, especially when the stakes are high. Why? Because these lend you a formal look which is the need of the hour for events like a wedding of a friend, a job interview, a formal business gathering or for that matter a funeral service.
Rule #4 - Black shoes a clean NO, NO with blue jeans -  a common mistake that many men make. Similarly a seersucker suit though formal, looks a disaster with black shoes in the fashion world.
When to Wear Black Shoes?
The answer is simple. Black shoes rule the roost at all formal events, at business gatherings, at a black-tie event and more of such formal events, provided your attire is in dark shades.
Rules for Wearing Brown Shoes
There are only five basic rules for wearing brown shoes, let's make you run through each one by one.
Rule #1 - Never pair black and brown together is one basic simple rule for wearing brown shoes that applies in all nations and weathers. Yes, avoid wearing a brown show with a black attire and vice versa. Like if you ask us brown vs black loafers, our suggestion would be - the brown ones with shorts and T-shirts and the black penny loafers with a navy blue suit.
Rule #2 - Since brown shoes are less formal than black shoes, try pairing them with casual attires and lighter shades over black.
Rule #3 - Brown shoes compliment blue jeans or usual chinos like no other. Try them with your olives, tans, usual greens, and even navy - these would always help you keep your best feet forward!
Rule #4 - Brown shoes are more versatile than black shoes, so whether casual or formal, beach wear or trekking, you can pair them up with various attires. These will go with shorts and t-shirts as well as with the pants, formal shirts and that too with elan.
Rule #5 - Picking up the right shade of brown is also a trick. So when you wear lighter attires, you can go for deeper shades of brown and vice versa.
When to Wear Brown Shoes
It is never black vs brown dress shoes, when the event or occasion is casual. It is always brown vs black shoes. But how to wear them? It depends in two factors:
What kind of an event are you going to? If it's a black tie or black suit event, than nothing else but black shoes will be worn.
If your closet is full of dark shades of attires, then black would compliment them. Else it will always be brown shoes when the shades are lighter and so is your mood.
Pro Style Guide Tips For Black & Brown Shoes
Our style experts recommend picking up the belt in the matching color of your shoes.
Contrast is the key - dark black vs brown shoes means a lighter shade of attire is needed.
A last minute date? Brown shoes will never go wrong with a plain white shirt and a light colored trouser, like beige, olive or sand.
Summarizing....
As always, the fashion rules are as fluid as the winds of change. Play around with them; create your own styles around your own persona. Don't get stuck in the puzzle of as always, style rules are written in pencil, not ink. Go ahead, experiment, falter and learn to finally discover your own style. Cheers to the explorer in you!