6 Reasons Why Men Should Own A Pair Of Handmade Leather Shoes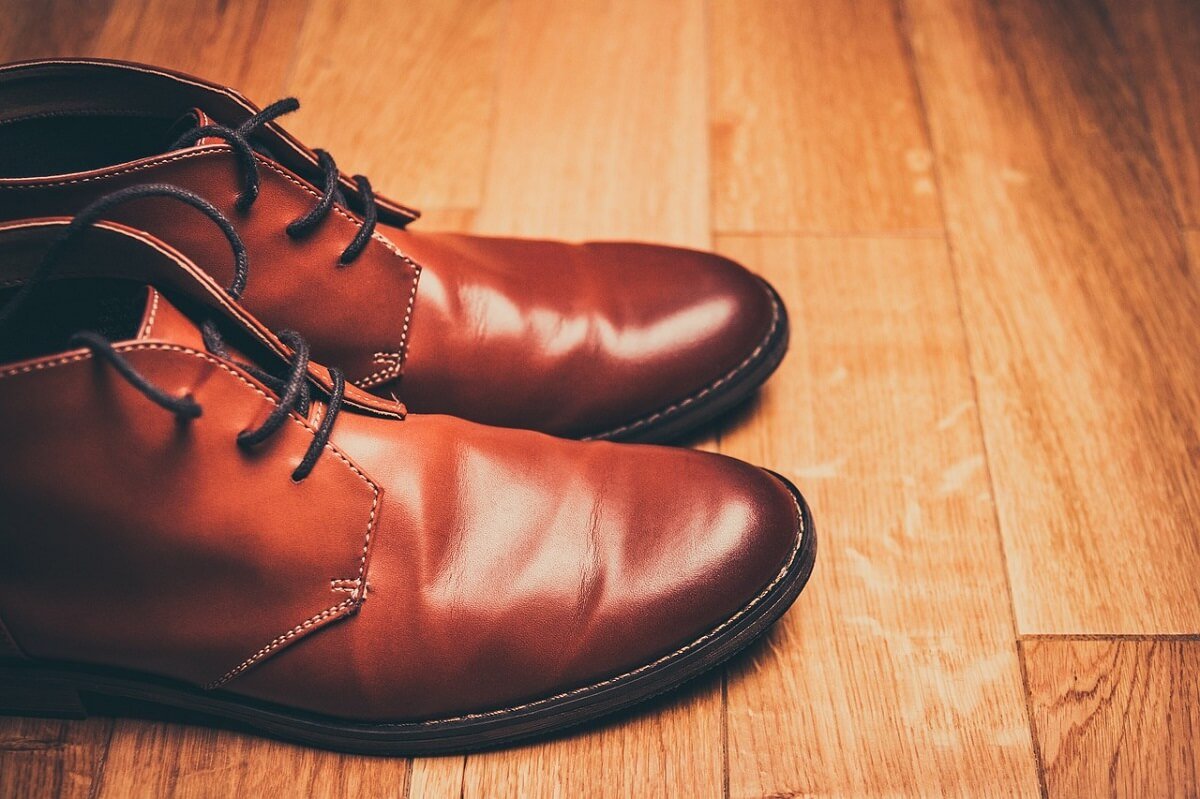 People generally spend a huge fortune these days to buy smartphones, that neither give us physical comfort nor last a long time. But when it comes to buying shoes which are one of the topmost basic necessities of life, there is a misconception that a pair of handmade leather shoes are costly and machine-made are better. Nevertheless, there are many sensitive humans who have a panache for shoes that are handmade, because nothing matches the quality and comfort of the same. And handmade leather footwear is among the top preferred ones in this category.
So what makes handmade shoes so popular? Why over the passing time, machine-made shoes have captured a large part of the market, but still have not been able to diminish the popularity of handmade leather shoes for men? We discuss their charm in detail below:
1. Excellent Leather Selected With Love
Crafting a pair of handmade leather shoes for men is an art. And when an artist sets to work, he/she doesn't compromise on quality. A high-quality, handpicked leather will never crack or split over a long period of time, even if used in rugged terrains. Moreover, good-quality leather embraces your shoe, rather than just fitting in. And if you are willing to shell out a little more, then you can get the best Italian Calf Leather ones, which last for years together. You will be shocked to realize that generally handcrafted shoes have the first and finest leather in them yet even after shelling out huge dollars for machine-made shoes you may not get original leather, even if it is a well-established brand.
2. Let Your Feet Breathe Easy
Another advantage of handpicked and crafted shoes is that they age beautifully, like wine, over a period of time. In the course of time, they gain a very smooth patina and thus keep breathing right for the feet. Breathing right means proper shoe ventilation and thus proper foot hygiene. A perfect reason why leather shoes are better than machine-made synthetic footwear is as they fall into the most sought-after category of breathable shoes for men.
3. A Perfect Stitch without an Itch
Right from skiving to creating the toe puff, from sewing the shoe welt to attaching the sole, and then finally stitching the whole ensemble - all is done by hand. And as we said, crafting a shoe is an art. Thus, the artisans take great care about ending each step with an impeccable finishing to the shoes, especially the stitching. At one time, even a machine can give you an itchy shoe due to faulty thread-line, but when a craftsman sews the shoes by hand, each stitch they ensure has a smooth finish. Perfectly hand-crafted shoes for men to give you happy feet!
4. Go Handmade, Go Natural
Sustainability and natural living is the new age mantra. And when you buy such a pair you know that you are taking something from nature, which when discarded will dissolve back into nature. This is one of the top reasons why leather ones are better than machine-made synthetic shoes.
5. Customizable Comfort
With machine-made shoes, you have to pick what's on the offer. But with handmade leather ones, right from selecting the leather to the color, to its shape and size, you have a command to everything of your own liking. Even the heel size, height, and style are also as per your choice of crafting breathable shoes for men. In short, each silhouette is as unique as the one who commissions it!
6. The Medical Advantage
Handmade leather footwear is always crafted as per your need. And a master cobbler's eyes are sharp enough to even judge a medical condition and deftly craft a perfect shoe that gives you an impeccable embrace to the feet. So whether you have a flat foot or Bunions or for that matter Plantar fasciitis - handcrafted shoes will resolve all issues.
Coming towards the expense, we realize that you fear the expense of high-quality handmade leather shoes for men will be more than your standard shoes. Try not to stress, because it is a myth that these shoes are costly; because when you will think about the drawn-out cost, you will realize that a solitary pair of handmade leather footwear will be more reasonable and long-lasting than your conventional machines made shoes. Along these lines, it is better to settle on the right choice and purchase the shoes that you like.
So what are you waiting for, find the nearest handmade shoes artisan in your arena, sit with him for an hour to detail your choice, select the best color and texture of leather and then simply sit in peace, till your piece of elegance arrives home. But always keep one thing in mind, don't compromise with the quality of shoe polish or on the time spent to polish your handmade ones with love. Take care of them and we promise that those will take care of your feet, for years together.