Top 7 Benefits to Man Should Invest in Good Quality Shoes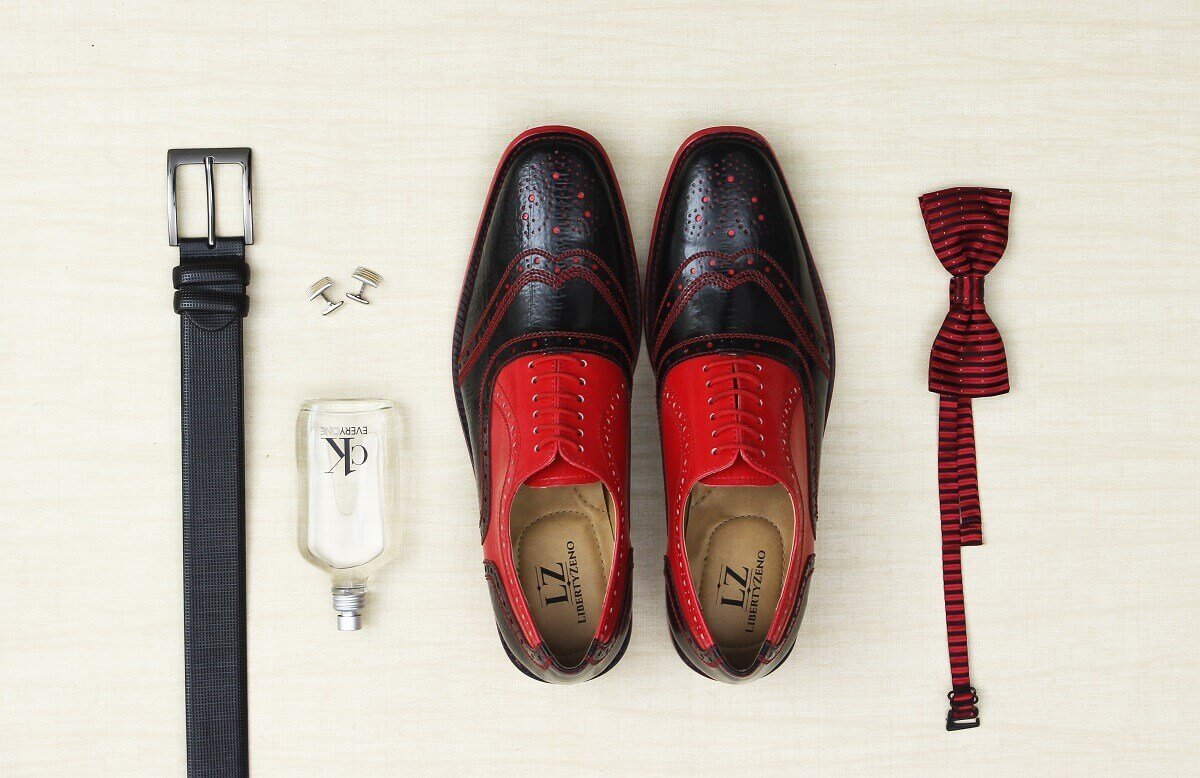 A man is known by the shoes he wears...
The statement holds true in modern times, despite the old saying being that the man is known by the clothes he wears! Yes, because in the modern age, invest in quality of shoes towards good elegant footwear is no longer restricted to men's wardrobe. Shoes quality plays a big part in enhancing the looks and confidence of the men.
Top Benefits and Reasons: Why Shoes Quality Matters
To understand the importance of quality shoes, we need to first understand the top benefits of good footwear for men. And for your better understanding, we are enlisting the importance of quality footwear as below:
1. Good Quality Shoes Boost Confidence
Ever thought about why we tend to hide our feet when our shoes are slightly worn out? Because bad shoes always tone down our confidence. This is exactly the reason why we must always be alert about the quality of shoes. When you wear good quality shoes that are great in looks, these lend an automatic sprint to your feet. And it is nothing but a mark of confidence to your persona - you walk becomes more confident and so does your talk.
2. Reflect Your Elegance
People judge people all the time, especially by the clothes and accessories they wear - that's human nature. Thus, our footwear advice always is towards the quality of shoes, because these not only showcase you as an elegant, handsome gentleman but also present you as a man of good taste and status in society.
3. Lends a Great Impression Amid The Masses
When an elegant man of confidence walks into the crowd, with the best footwear forward, then it is obvious that he will make a great mark! Thus, always pick excellent quality shoes whether you are at work or at the gym or for that matter a public gathering - excellent quality shoes will always make your persona and character stand out.
4. Good Shoes Keep Your Feet Healthy
We have discussed three points of the importance of quality footwear. But our experts consider that the most important among the benefits of good footwear is that it keeps your feet healthy. How? Right arch, perfect cushioning, comfortable sole, etc. are just a few essential elements that any kind of shoes quality have.
All these are essential to keep your feet healthy, by keeping them comfortable through any kind of day, every kind of terrain. Shoes of inferior quality or those that fit inadequately will bring on some issues to your feet, like giving you bunions, smelly feet, among other serious foot ailments. So this must be the reason of utmost importance when you purchase footwear.
Also Read: Shoes Fitting Tips: Making Your Foot More Comfortable
5. Good Shoes Means All-Day Comfort
Footwear advice towards spotting shoes quality is that you must see how you feel in your shoes. The benefits of good footwear are that good shoes quality will never let your feet feel awkward or tired throughout the day. Your feet shall rather thank you for the comfort, via the right purchase!
6. Look Great from Head to Toe
When you choose good quality shoes, then it lends that charm to your persona, right from head to toe. How? Face and Feet are the two points of fixation when anyone looks at you, so right footwear and thereon right confidence on the face, make you a sharp, elegant individual.
7. Good Quality Shoes Mean a Value for Money
Many people believe that purchasing modest shoes is a method for setting aside cash savings, but that is not correct. Bad shoes quality always fire back, and what if they give away at a gathering? Imagine! A low-quality shoe destroys like clockwork, while the quality shoe will take you significantly further.
Thus, the last reason why to pick good quality shoes or the importance of quality footwear is that once you invest in good quality leather shoes or any other material, it will save you from consistent wear and tear. And will thus be not only pocket-friendly. Long-term investment but also good for the climate.
So when are you choosing the right shoes? No, rather we should suggest buying the right shoes which are good quality footwear is the most important footwear advice. Shoes not only help complete a particular attire but also complement every ensemble that you own, every step that you take and every move that you make by upping your style quotient by a notch.
The benefits of good footwear are rather too many to be described in a few words as above, but we have tried to sum them all up in this footwear advice.
FAQs
1. Why are quality shoes important?
Poor shoe design are making a problems in foot. Quality designed shoes keep your feet healthy and comfortable.
2. Which quality and materials are best for shoes?
It's depends on shoes material and types. Leather are the best and breathable materials for the dress shoes and casual shoes to wear everyday. Knit polyester and nylon mesh are comfortable materials for running shoes.