Mastering First Impressions: A Professional Guide to Selecting the Best Interview Shoes for Men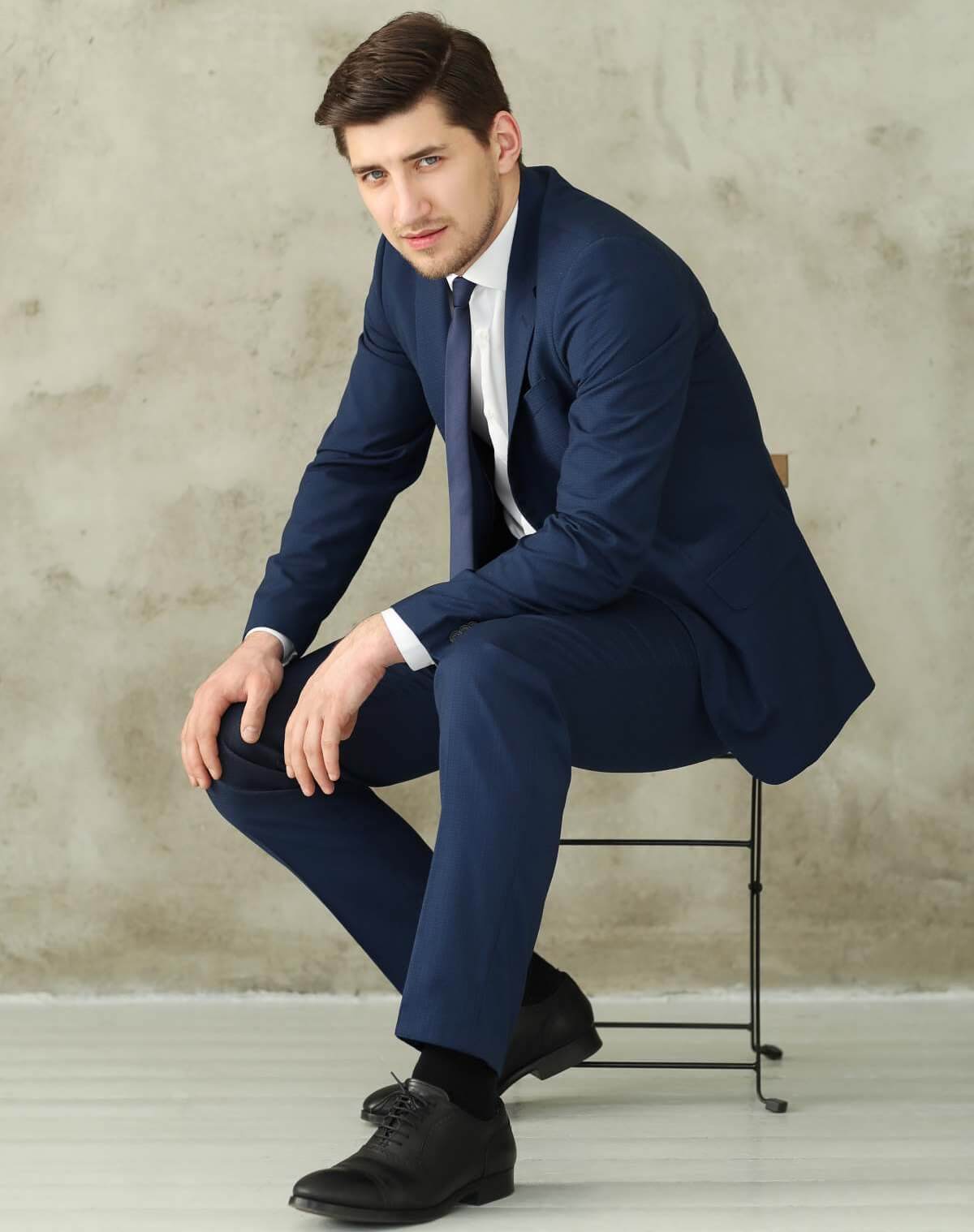 In the world of professional interviews, the significance of your attire cannot be overstated. From your suit to your tie, every aspect of your appearance plays a pivotal role in forming the right impression. However, it's surprising how often the choice of shoes to wear in an interview is overlooked in this equation. Your footwear can subtly convey a great deal about your personality and attention to detail, so it's crucial to get it right.
So let's now step into the world of shoes to wear in an interview for men, providing insights and guidance on how to ensure your footwear complements your professional image.
Tips and Strategies for Wearing Shoes to Ace Your Interview
Before we delve into specific shoe types, here are some universal tips and strategies for wearing shoes in the interview:
Maintain Impeccable Condition:

Your interview shoes for men should be well-polished and impeccably maintained. Scuffed or poorly kept shoes can negatively impact your overall appearance.
Prioritize Comfort:

Opt for a pair of shoes that not only exude style but also provide comfort. The last thing you need is to be distracted by discomfort during a critical interview via interview attire shoes! 
Color Palette Matters:

Stick with classic colors such as

black, brown, or dark navy.

These timeless choices seamlessly complement most interview outfits.
Coordinate with Your Belt

: Your shoes and belt should share the same color. This understated detail contributes significantly to your overall look.
Break Them In:

It's prudent to avoid wearing brand-new shoes to wear in interviews. Ensure you've worn them a few times to break them in, guaranteeing maximum comfort.
The Ultimate Guide to Choosing the Perfect Men's Shoes for Interviews
Your choice of job interview shoes is a pivotal aspect of your professional appearance. Each shoe type offers its own unique style, and here's a closer look at these men's footwear options, along with suitable attire recommendations:
1. Lace-Up Brogues
Lace-up brogues epitomize timeless elegance. Their intricate detailing and classic design make them a versatile choice suitable for formal and semi-formal outfits. To complete your look, pair these brogues with a well-tailored suit and a crisp dress shirt. The brogue pattern adds a touch of sophistication to your overall appearance. Opt for a leather belt in the same color as your lace-up brogues. If your brogues are black, choose a black leather belt. If they are brown, go for a brown leather belt. This creates a polished and cohesive look.
Also Read: How to Wear Brogue: Men's Brogues Shoes Types to Style with Perfect Attires

2. Chelsea Boots
Chelsea boots are the embodiment of modern chic. They introduce a contemporary twist to traditional formal shoes. These boots are not only easy to slip on but also radiate a sleek and polished aesthetic, making them especially suitable for winter interviews. Combine Chelsea boots with slim-fit trousers and a blazer for a sophisticated and trendy interview attire shoes' style. Similar to lace-up brogues, your belt should match the color of your Chelsea boots. If you're wearing black Chelsea boots, select a black leather belt. For brown Chelsea boots, opt for a brown leather belt.
3. Classic Oxford Shoes to Wear in the Interview
Oxford shoes are the quintessential embodiment of formal footwear when it comes to interview attire. With their closed lacing system and clean lines, they exude an aura of elegance and professionalism. For a classic and timeless look, pair black or brown Oxfords with a well-fitted suit, a crisp dress shirt, and a tie that complements your suit color. The rule here is the same as for lace-up brogues. Match the color of your belt to your Oxford shoes. Black Oxfords go with a black leather belt, while brown Oxfords pair with a brown leather belt.
4. Loafer Shoes to Wear in the Interview
Loafers strike a harmonious balance between comfort and style. Easy to slip on, they offer a relaxed yet professional look. While they may not be the best choice for ultra-formal interview attire shoes, they prove to be an excellent option for many job interview scenarios. Pair loafers with slacks, a dress shirt, and a blazer for a smart-casual, comfortable, yet polished appearance. Loafers offer a bit more flexibility. You can choose a belt that matches the color of your trousers or one that complements the color of your loafers. For example, if you're wearing blue Pants and brown Shoes, a brown belt can be a stylish choice, along with interview shoes for men.
5. Derby Shoes to Wear in the Interview
Derbies resemble Oxfords but feature an open lacing system, resulting in a slightly less formal yet still respectable choice. These shoes offer both comfort and style. Wear them with a well-fitted suit or dress trousers and a dress shirt. A tie can be added for a more formal touch. Derby shoes follow the same guidelines as Oxfords and lace-up brogues. Match the belt color to your Derby shoes - black with black, brown with brown to pep up these interview shoes for men...
6. Monk Strap Shoes to Wear in the Interview
Monk strap shoes stand out as a unique and distinctive option. Their defining feature is a strap and buckle closure rather than traditional laces. This unconventional style allows you to showcase your individuality while maintaining a professional appearance. Pair them with dress trousers, a dress shirt, and a well-tailored blazer for a modern and stylish look. With monk strap shoes, you can either match the belt to the shoe color as you would with lace-up brogues or choose a belt color that complements your trousers towards the ideal pairing of interview shoes for men.
7. Wingtip Brogues Shoes to Wear in Interview
Wingtip brogues are the more ornate cousins of the classic brogues. They boast additional perforations and detailing on the toe cap, adding a statement element to your footwear. Wingtips are perfect for those who wish to infuse a touch of flair into their interview attire shoes without crossing into casual territory. Wear them with dress slacks, a dress shirt, and a tailored blazer for a professional and stylish look with a unique edge. Like other formal shoes, matching the belt to the color of your Wingtip brogues is a safe choice. Black Wingtips go with a black belt, and brown Wingtips go with a brown belt.
Summing it up,
We would assert that selecting the right interview attire shoes is as paramount as choosing the perfect suit and tie. Each of the aforementioned shoe types offers its own unique style and charm, allowing you to express your personality while projecting a professional image. Remember to pay close attention to finer details such as shoe color, belt coordination, and overall shoe upkeep. By adhering to these principles and making a judicious shoe selection, you can exude confidence and create a lasting first impression in your next job interview. I wish you the best of luck on your journey to success!
Also Read: How to Pick the Best Shoes to Wear with Suit for Effortless Style