What Do Your Shoes Say About You: Best Shoes Style to Represent Your Personality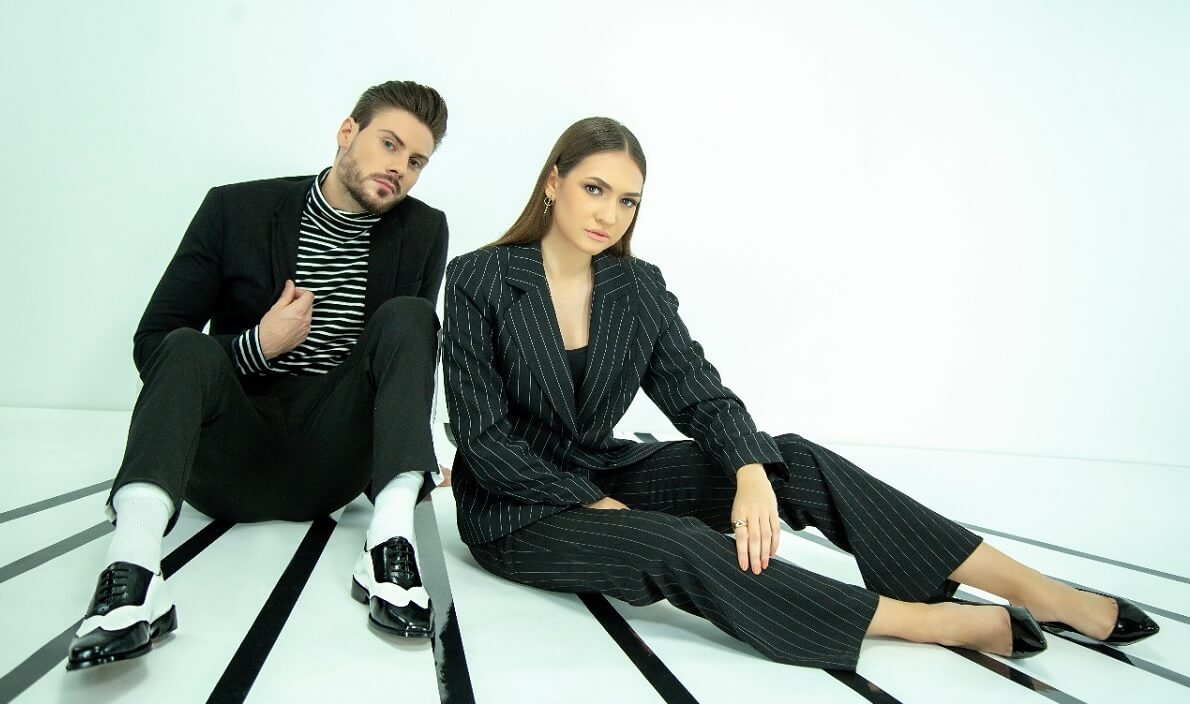 If I tell you that shoes talk to us, you may disagree. But don't they give us signals - which shoes style would look best on you, which particular shape will enhance your style, which one will add that zing to your fashion sense. Thus, you will surely agree that there is something called shoe personality.
So, we ideally cannot disagree on the fact that each shoe style also tells the world about the personality - whether it is shoes style for men or women, each shoe type has a story to tell about you, whether it speaks to you by the way it is worn or by the shape of the shoe we pick.
Shoes Type and Style that Talking About You and Your Personality
Now let us take you through some world-famous shoe styles and they will speak about your personality how? take a look.
Monk Strap Shoes
Monk Strap Shoes are an amazing shoe style, these are stylish yet somewhat flashy and make you stand out from the crowd. So, in case these are your first selection, then you are somewhat an outgoing human who loves to be extraordinary. On the off chance, you're presumably like an artist, who loves making new companions, yet has streaks of certainty in his behavior and loyalty. 
Oxford Shoes
Exquisite whole-cut Oxfords shoe style for men is formal and exemplary shoe styles that each gentleman ought to have. They ooze a look of somebody who knows what they need and how to get it. In the event that you love wearing Oxfords you've likely found a decent line of work and like the better things throughout everyday life.
Oxford shoes personality shows that the selector is usually full of ambition and drive; and is so balanced in mind that he can deal with anything that comes in the way of his passion.
Chukka Boots
The Chukka boots were built for the army men to tide over every kind of weather and terrain. But later these became a fashion statement when various colors were adopted.
Nowadays both men and women love to wear Chukka Boots showcasing a nice fashion sense that also somewhat has a hipster edge to it - since the wearer has the wish to stand out from the crowd. This style also showcases a personality that loves to keep things simple yet knows how to fit in modern environments.
Also Read: How to Wear Chukka
Derby Shoes
Derby shoe style for men is often worn by go-getters who are responsible and creative individuals but are still looking to make a mark in the world; who are still waiting to create a good impression on people around them.
These are the people who are always planning things in their mind; in fact, they find it slightly irritating to move ahead without a plan, because they feel that they need to keep the best foot forward in order to make a mark.
Casual Shoes
Casual Shoe choice in both men and women is a mark of being the happy-go-lucky fellow, who is very much at ease with his own presence in the world. Such people are very easy to be around; they love to go with the flow of life. They don't succumb to societal pressure, rather they create their own new paths in life and that's what makes them and people around them quite happy and content in the long run.
You might feel that the style of their shoes is out of place, but their mind is never so. They are always in command of contentment and joy, and can easily handle the worst pressures in life.
Sandals
Sandals have a very distinctive shoes personality of their own. No wonder, the wearer bears the same. Sandals come in so many forms and shapes and it is a tough selection process to choose the one you love. Thus reflecting the personality of the choice maker, who loves attention to detail. Such a human is ready for anything anytime because sandals exude comfort - thus, this human is reliable and dependable.
Sandal lovers also love to stick to the schedule they make; they find it tough to stay inactive and love to enjoy life on their own terms, irrespective of what the world thinks about them! No wonder Sandals come as an adaptive shoes style for men and also as a great comfy factor among shoes style for women.
Chelsea Boots
Chelsea boots fit in both categories - shoes style for men as well as shoes style for women. Thus, this is that one shoe style that represents equality! They show your capacity to learn and grow with time; these represent a certain sense of certainty in your attitude and that you are always prepared to confront any test of life.
Chelsea shoes depict you as an individual with a solid self-appreciation. You are strong, a little aggressive, but quite a mentally balanced human who has a sense of arrangement and plans in life.
Boots
Boots are usually the choice of go-getters, aggressive people who love a slightly less friendly attitude. They are tightly closed spaces, and so are the selectors. Boots style for women and boots styles for men may vary, but the primary factor remains the choice of boots.
Many psychological studies have revealed that the selectors of these types of shoes are relatively aggressive in nature, more ego-centric and relatively quite reserved in nature. In short, if you love boots, then you have that certain 'biker vibe.
But the upside is that such people are go-getters and deeply focused on their passion. And thus they never move ahead without a plan! very meticulous and planned humans the boot lovers are. 
Tassel Loafers
Tassel loafers are for those men and women, who are always looking for comfortable casuals to wear, in order to multi-task through the day. These are the people whose bold attitude is their primary asset because it takes courage to wear tassel loafers to work and parties too!
Because these people multitask in their comfort, the world adores them for their attitude and multi-faceted personality, because these people are very responsible, highly mind-driven and a rare human who loves to manage all details at work and personal life.
SUMMING UP..
Despite the fact that shoes style isn't normally the main thing that helps others judge things about you, still, shoes personality is the first spot on the list of things that can uncover much about your own personality trait.
But this doesn't mean that you start buying shoes to impress people. We shared this article to boost up your inner confidence and style. Because each human being is unique. Must stay so! So, cheers to good shoes that keep you comfy!