Ultimate Guide to Men's Shoes Color Combinations and Styles with Attire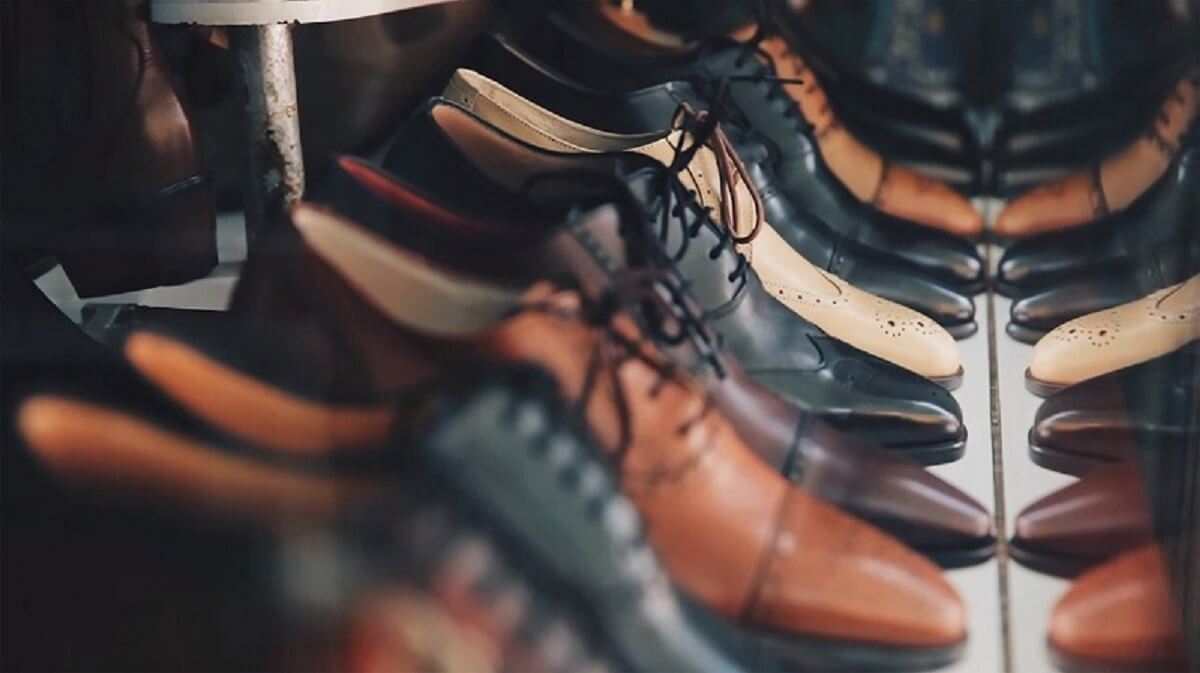 Choosing the right shoes color combination that matches the outfit you wear has a lot to do with your overall appearance. You can't wear red casual shoes with formal pants and go to the office. Similarly, carrying black dress shoes with a pair of ripped jeans will be a fashion disaster. Isn't it?
Even if you pair the apt type of shoes with your outfit, choosing the wrong color can also create a statement blunder. Are you now confused about the best shoes color combination to embellish your attire? This post will help you find the answer. Let's dive into the discussion.
Table of Contents
Basic Shoe Color Rule to Must Follow While Pairing Them with Outfits
By paying close attention to matching pants with shirts, we often forget to coordinate our shoes with them. And that's the place where color makes the difference. If you wish to carry a bold yet classy look, go for the combination of black-colored shoes over multicolored ones. Are you wearing blue casual shoes? Then, match them with bright-colored chinos, Khaki, or Grey.
Again, if you are carrying something bright on your feet, marry them with a neutral dress. Furthermore, teaming up your oxford or derby shoes with a matching belt can also make you stand out from the crowd. Although the search for outfit-coordinating footwear never ends, some shoe colors blend flawlessly with almost every ensemble. Without further ado, let's discuss some of them.
1. Black Shoes
A few colors always look modern, and black is one of them. Therefore, black shoes are a must in every man's closet, casual or formal. A pair of black casual shoes will excellently complement your navy or black jeans.
Is it difficult for you to decide on matching formal shoes for your light grey suit? Well, go for black dress shoes. However, avoid pairing your black shoes with olive, red, brown or beige trousers.
2. Brown Shoes
Available in different shades of dark and light, brown shoes always prove to be an intelligent investment. Their lighter shades flawlessly accentuate your light grey pants with a pink shirt, especially in the spring season.
Besides that, they match elegantly with all shades of jeans and chinos, balancing a perfect casual look. If you are looking for a formal blue suit shoes color combination, going for dark brown shades for shoes will ensure your aristocratic appearance. You can also match black trousers with a pair of brown shoes.
3. Blue Shoes
Blue-shaded footwear can be the eye-hating ones in your shoe rack if they are in shiny leather. So, we will suggest you select navy blue shoes, a derby, or sneakers. Without a doubt, they will add some personality to your overall casual look in charcoal chinos and full sleeves shirt.
You can also rock your formal look by wearing a pair of navy blue loafers with white vertically-striped trousers and a navy blazer over your shirt. But again, ensure not to blend your blue shoes with the shades of the trousers like black and dark tones of blue.
Match Men's Shoes Types with Outfits
Teaming your outfit with contrasting or matching shoe colors can still make you look frumpish. Do you know why? It's because you miss choosing the correct shoe type while styling it with your apparel. So, knowing the various shoe categories and their suitable outfits for several occasions is always important.
A couple of blue or black casual shoes will incomparably match a beach party's vibe with your informal attire. Whereas a duo of black dress shoes always adorns your professional ensemble. Let's have a glance at each shoe type in detail.
1. Oxford Shoes
While incorporating a closed-lace system, Oxford shoes come in various colors and styles. Do you need a pair of black dress shoes to match your navy blue formal suit? Go for Genuine Leather Black Oxfords.
Rock your outfit of khaki chinos and olive blazers by stepping out with brown Oxford shoes. Fortunately, you've to try several color options and styles before getting bored by a pair of Oxfords.
2. Casual Shoes
Who doesn't like to be a style icon amongst friends, even in casual attire? Everyone does. Blue casual shoes like chukka and sneakers can transform you into a dashing gentleman if harmonized with the right apparel. You can amp up the cool of your tan raincoat and blue jeans by choosing a pair of blue sneakers for your feet.
Moreover, a trendy pair of brown casual chukkas with a check shirt and blue jeans effectively infuses a statement to your overall appearance.
3. Dress Shoes
Oxford shoes are the ones that pop up in our minds when we hear about dress shoes. However, if you want formal shoes without compromising comfort, then Derby shoes are also a perfect option. And it's their open-lace system that makes it possible.
Do you want to purchase a pair of blue dress shoes for a beach party? Pick the blue Derby shoes. Breathe some air of class by marrying them with navy wool dress pants and a grey short sleeve shirt.
4. Monk Strap Shoes
The Monk Strap shoes are the epitome of style and uniqueness. With their single strap with a buckle or two, they look to stand out. You can flaunt a black suit-shoe combination for your office meeting using them.
Additionally, teaming your grey suit with brown Monk Strap shoes will exclusively embellish your attire. All in all, this style belongs to every man who cherishes a polished look.
Final Thoughts
This post has covered every aspect of shoes color combination, color, and style. Whether it's making a perfect black suit shoe combination, putting a pair of red casual shoes with an apt informal outfit, or teaming up the blue dress shoes with white trousers, you are an expert now.
Are you looking for a pair of brown, red, blue, or black shoes for men to match your attire perfectly? You can get them all in one place, and that's LIBERTYZENO. We not only concentrate on their design and style but also ensure their availability in varied colors and combinations.