Elevate Your Style: Perfect Shoes for Casual Outfits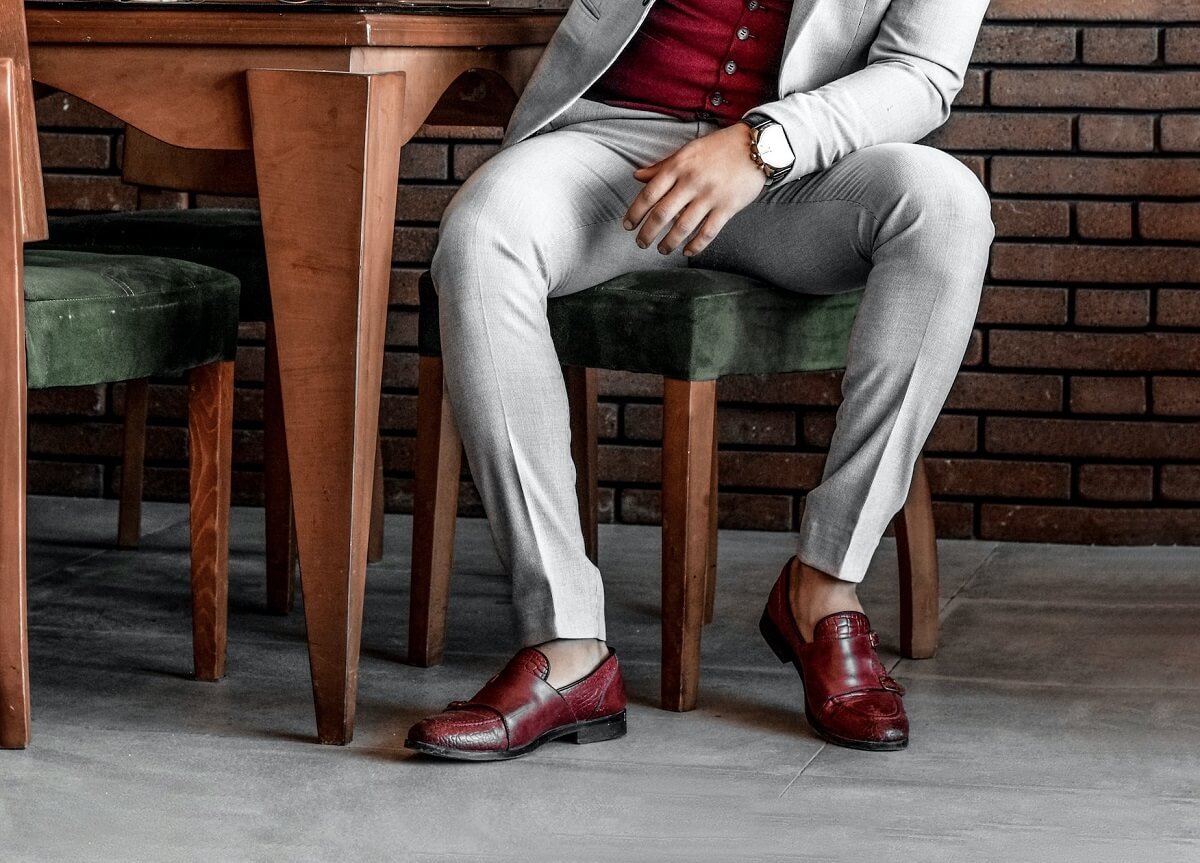 Are you ready to take your casual outfits to the next level of fashion excellence? But then how to choose shoes for casual outfits?
Step up your casual outfit game with the right shoes. As a fashion expert, we are here to guide you through the process of choosing shoes for casual outfits that perfectly complements your style. From pairing shoes with jeans to matching them with casual pants, and considering seasonal factors, get ready to embark on a stylish journey. Let's elevate your fashion game with the perfect shoes every guy needs for those rocking casual looks!
General Rules for Smart Casual Shoes for Men:
Whether you're pairing them with jeans or casual pants, or considering the seasonal factors, here are some essential tips to keep in mind.
Opt for Comfort: Shoes for casual outfits should prioritize comfort without compromising on style. Look for shoes with cushioned insoles and adequate support for your feet.
Consider the Occasion: Different occasions call for different shoe styles. Pay attention to the formality of the event or gathering to select the appropriate shoes.
Match the Colors: Coordinate the colors of your shoes with the overall color scheme of your outfit. A harmonious color palette enhances your overall appearance.
Quality Matters: Invest in well-made shoes crafted from durable materials. Quality footwear will not only last longer but also provide better comfort and support.
Pay Attention to Details: Examine the stitching, finish, and overall craftsmanship of the shoes. Attention to detail is a mark of quality.
Match Shoes with Jeans
When it comes to casual jeans outfits, versatility is key. A classic pair of sneakers, whether in white or a pop of color, is a fantastic choice. It effortlessly complements the relaxed nature of denim. For a slightly dressier look, consider pairing your jeans with chukka boots or casual dress shoes in brown or black. These options strike a perfect balance between casual and refined.
Match Shoes for Casual Pants
When styling shoes for casual outfits - especially casual pants, such as chinos or khakis, you have more room to experiment. Loafers or boat shoes are excellent choices, especially for warm weather. These slip-on shoes exude a laid-back charm and pair well with both light and dark-colored pants. For a touch of sophistication, opt for suede or full grain leather shoes in neutral shades like tan or navy.
Consider the Season While Choosing Shoes for a Casual Outfit
Seasonal considerations play a vital role in determining the right shoes for casual outfits. In warmer months, lightweight canvas sneakers or colorful trainers are ideal choices. Their breathable construction ensures comfort, and they add a vibrant touch to your ensemble. During colder seasons, boots become the go-to option. Chukka boots or rugged ankle boots in shades like brown or oxblood can elevate your casual winter looks.
Popular Shoe Colors That Go with Casual Outfits
Let's delve into the world of popular shoe colors that effortlessly elevate your casual ensembles, adding that extra touch of flair and sophistication.
Black: The Timeless Classic
Black shoes are a true wardrobe essential when it comes to casual outfits. Their versatility knows no bounds, effortlessly pairing with almost any ensemble. Whether you're rocking a pair of jeans or sporting casual pants, black shoes exude elegance and sophistication. They lend a touch of refinement to your look, making them a go-to choice for various occasions. From sleek black sneakers to stylish black loafers, these shoes every guy should have as a must in any fashion-forward individual's collection.
Oxblood: A Stylish Twist
For those looking to make a bold statement with their footwear, oxblood shoes offer a rich and distinctive color option. This deep red hue adds a touch of sophistication and sets you apart from the crowd. Oxblood shoes beautifully complement both light and dark-colored outfits, injecting a dash of flair into your casual ensembles. Whether you opt for oxblood leather sneakers or oxblood suede loafers, these shoes every guy should have because these ensure to make heads turn and earn you compliments for your unique sense of style.
Brown: A Warm and Versatile Choice
Brown shoes, particularly in shades like tan or cognac, are a timeless and versatile option for casual looks. They effortlessly match earthy tones and add warmth to your outfits, creating a harmonious and well-put-together appearance. Whether you're sporting a pair of casual brown chukka boots or embracing the comfort of brown leather loafers, these shoes for casual outfits bring a touch of sophistication to your casual ensembles. Embrace the earthy hues and let your style radiate a sense of timeless elegance.
White: The Epitome of Casual Style
When it comes to casual fashion, white shoes are synonymous with effortless style. They provide a fresh and clean aesthetic that pairs exceptionally well with jeans and summer outfits. White sneakers are a must-have for every fashion-forward individual. Whether you choose classic white canvas sneakers or opt for leather white sneakers for a more polished look, these shoes effortlessly elevate your casual ensembles, adding a touch of modernity and freshness.
Popular Shoe Styles That Go with Casual Outfits
How to choose shoes for casual outfits? As a seasoned fashion expert, we understand the importance of footwear style in making a stylish statement. Following are the shoes every guy should have:
Chukka Boots:
Chukka boots strike a perfect balance between casual and refined. Their ankle height and versatile design make them an excellent choice for various outfits.
Smart Casual Shoes:
Classic lace-up or slip-on are smart casual shoes for men that offer both comfort and style. They are ideal for everyday wear and go well with both jeans and casual pants.
Dress Shoes:
For more formal casual occasions, dress shoes like oxford or derby can elevate your outfit. Opt for suede or leather options in versatile colors. These are the shoes every guy needs.
Sneakers:
Sneakers are a go-to choice for a laid-back and sporty look. They effortlessly pair with jeans, chinos, and shorts, making them a versatile option.
Colorful Trainers:
If you want to make a fashion statement, opt for trainers in vibrant colors or unique patterns. They add an element of playfulness to your casual outfits.
In conclusion, selecting the right shoes for casual outfits is essential to achieve a well-put-together look. Consider comfort, occasion, and color coordination while choosing the shoes every guy needs. From classic sneakers to versatile boots, there is a wide range of options to suit your personal smart casual shoes for men. So, step out confidently, knowing that your shoes are the ideal complement to your casual ensemble.