Best Summer Shoes for Men: Casual and Dress Shoes for Summer 2023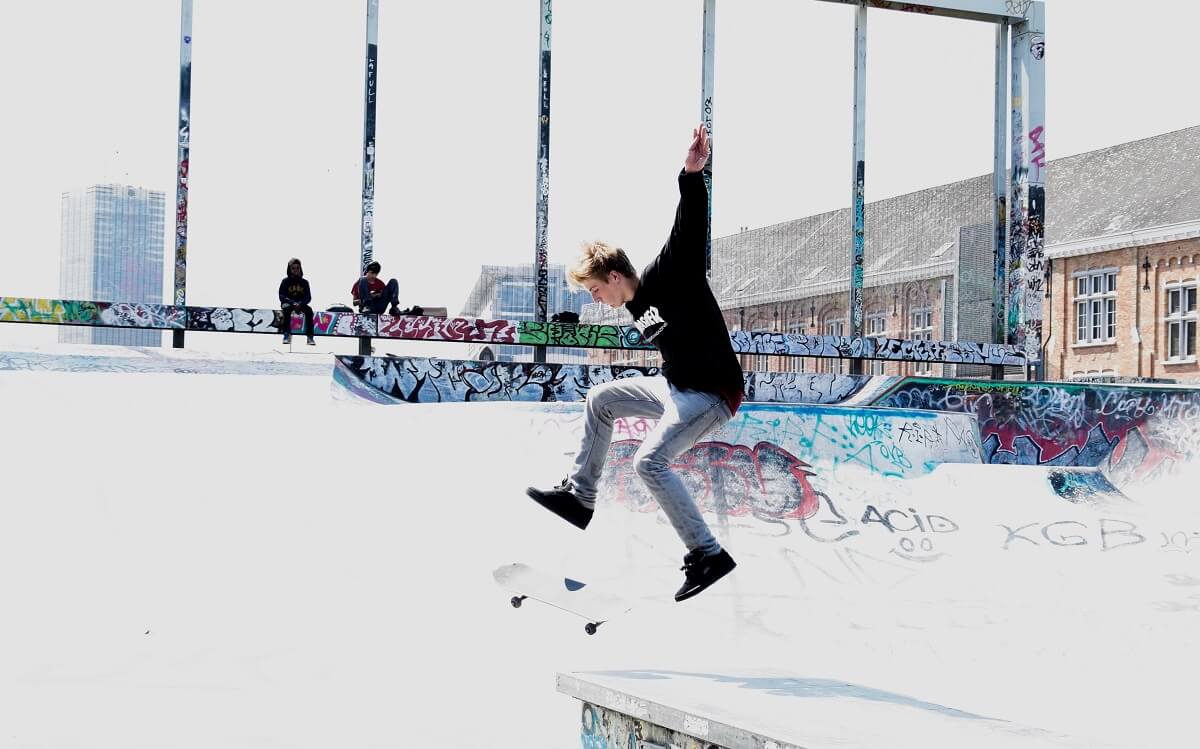 Men's summer shoes and attires are entirely different from other seasons. But the common mistake that people make is to use the same shoes for all seasons. Not going for men's summer shoes can result not only in a fashion faux pas, but also foot trouble like smelly, itchy skin, blistered foot upper and more. Yes, summer can be really brutal on your feet, if you don't pick the right summer shoes.
So what are the best summer shoes for men? Should you keep just men's casual summer shoes in your shoe rack or also must-have men's summer dress shoes? What colors and materials to go for, in case you plan to buy summer shoes? These are many queries are being answered in our this Ultimate Style Guide to Men's Summer Shoes for 2022 and Beyond... Take a read!
Table of Contents
The Best Shoe Materials for Summer Shoes
Breathability and flexibility should be the choice when it comes to picking the right shoe material for summer shoes. Here sneakers and loafers in canvas, suede and knit yarns are the best options. When it comes to dress shoes, soft leather shoes like that in suede do a great job. To maintain all these, especially their shape, use shoe trees when shoes are not in use.
Best Colors for Men's Summer Shoes
White, gray, light brown, shades of green, and shades of light burgundy, in short colors of summer and spring, that enhance your persona are the typical colors that you must wear in summer. Why light colors? As lighter colors reflect the heat and keep your feet cool. So whether it is casual shoes or dress shoes for summer, go for lighter shades of shoes that compliment the t-shirt, shirt, or half-sleeved shirts that you don.
Best Summer Casual Shoes For Men
Let's first discuss the casual style for men's summer shoes that every gentleman should have in his wardrobe.
1. Knit Casual Shoes
These could be your very own lace-up shoes made with textile - you can pick a style like walking casual, penny loafers or tassel loafers, or more varieties as per the event or day plan. As per our fashion experts, these are the best summer shoes for men since they are purposely built for the warmer months.
Being lightweight, breathable, and smart casual, the knit casuals come in all kinds of colors, give you that relaxed look and are ultra-flexible to pair with shorts to suits!
2. Sneakers
Canvas sneakers or knit yarn these days are a fashion trend right from the walk in the park in T-shirts and shorts to casual board-room meetings with blazers thrown in over T-shirts and pants. As per the occasion and your attire, pick up a light monotone color (avoid a mix of colors or any bright logo, just keep it simple) and can wear a cool pair of sunglasses to complete the look.
3. Suede Chukka Boots
Again a pair of shoes that is so versatile that you can pair it up with almost anything under the Sun. Lightweight and super-breathable, these can pass as men's casual summer shoes plus can also double up as men's summer dress shoes in case you don't have time enough to go and change! A smart casual pair, Suede Chukka Boots look great with shorts, jeans, and chinos as well as casual suits.
4. Sandals
Cross-strap men's sandals in brown and lighter shades are available in plenty these days. It's a timeless, unbeatable icon in its own right. Because these are among the best summer shoes for men due to their highest breathability and comfort. When you buy a pair, ensure the snug fit for a comfortable walk.
Best Men's Summer Dress Shoes
Finding formal dress shoes in light colors these days to match the mood of the summer season is not a tough task anymore. Because with climate change, designers have understood that one cannot do without men's summer shoes!
1. Leather Loafers
When it comes to leather shoes in summer and that too Loafers as men's summer dress shoes, we suggest that these should either be perforated or woven leather which makes them not only lightweight but breathable and flexible as well. You can pair them up with any kind of formal attire.
Also Read: Best Way to Wear Loafers
2. Leather Chukka
Designed for hot weather from the very beginning, the leather chukka goes with everything formal - right from formal shirt-pant combo to chinos and suits. The whole trick is to keep the color light and slightly match it around the upper wear or the shirt of the suit.
We also call them the best summer shoes for men, because you can use Chukkas both as dress shoes as well as casual smart wear too; these team up well with a blazer, shirt and jeans, and even chinos.
3. Cap Toe Leather Dress Shoes
A cap toe is any sort of shoe that has flat sewing across the toe box that reaches out to the welt on one or the other side, hence framing a "cap" on the toe. Sometimes, the crease is holding an extra piece of cowhide on the toe cap. These could be your Oxfords, your Brogues or any other formal shoes that you wish to pick for your formal attire. Can we wear it to the office as well as to formal celebrations?
4. Spectators or Two-Tone Shoes
Basically, the spectator is a shoe with two unique tones, thus also called two-tone shoes. It doesn't make any difference assuming it is an Oxford, a Derby or a Loafer; the only thing that is important is that it has two particular tones on the upper.
Perfectionists might want to restrict the differentiating tones to dark/white or brown/white and demand all leather materials. But these days spectators come in as many colors, designs, materials and styles as the designer can imagine. The trick is to know that these are totally party wear, unless you pick the formal colors and then you can wear them to work.
Also Read: How to Style Two Tone Dress Shoe for Men
Also you must try to match them with your formal attire, which means that one of the colors of the Spectators must match with your shirt, or your necktie or can be a lighter shade of your suit.
The Final Words
Whether you wear casual men's summer shoes or men's summer dress shoes, you will need invisible casual socks or dress socks as per the length of your lower (pants/denim, shorts/etc.). Always ensure that the lining of the shoe must match your invisible socks. And the socks material should always be cotton so that your feet stay breathable, relaxed, and at comfort throughout the day.
For men who love to wear socks always, you can add colors to your socks that compliment the shirt or any other upper that you are wearing. Summer is the time to play with colors! But when the Sun is blazing, go socks-less! Go by comfort and not fashion in that case.
And if you have more ideas on how to dress up various kinds of men's summer shoes, then don't forget to write to us.