7 Best Wedding Dress Shoes for Men with an Ultimate Style Guide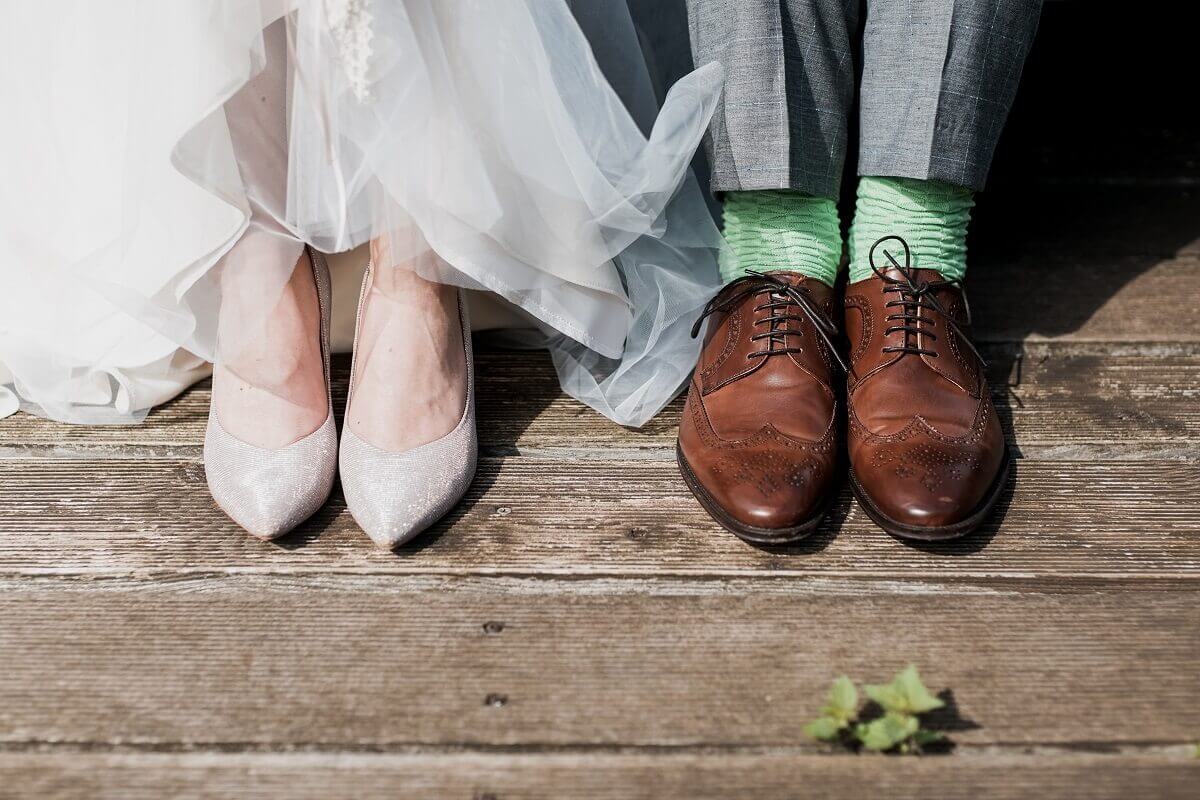 Who says that selecting the perfect pair of shoes for a wedding is less important for men than for the bride? Gone are those days of gender bias; we are living in times when men are giving women tough competition. And why not, if men have those dapper looks! We are here to help you with on how to choose the perfect wedding shoes and groom wedding style guide.
Best Wedding Shoes for Men
Try shoes on, again and again, to ensure that you can walk comfortably in your wedding shoes. Most wedding stores allow you that and also have various floor mats to give you that outdoors feeling. Don't stop trying, till you find those perfectly comfortable wedding shoes.
Now let us share the best designer wedding shoes collection by LIBERTYZENO to help you find those perfect and comfortable wedding shoes for men.
1. Debonair Leather Oxford-Style Dress Shoes
2. Dinkum Leather Oxford-Style Dress Shoes
Again premium handmade leather wedding shoes for men with low heels of just 1.25 inches. But what sets it apart is a perforated wingtip design and a burnished finishing with a lace-up closure - for exuberating elegance besides that sharp and bold look. What more? There is an added footbed insole to keep you relaxed through the wedding rituals.
3. Dock Leather Oxford-Style Dress Shoes
A stylish combination of premium leather hand-crafted shoes to make you special, whenever you wear them. Burnished Toe design and low sturdy yet flexible rubber heels are all-time comfortable wedding shoes for men. These come in two colors, we suggest you go for that brown-tan design that goes with any kind of wedding suit.
4. Emerald Leather Oxford-Style Dress Shoes
These come in two stylish colors - grey and red - which means these are for those men who love designer wedding shoes. Moreover, Medallion Toe of Oxford style dress shoes sets them apart from other Oxford styles shoes. Added insole footbed means full-day comfort with style.
5. Ritzy Leather Oxford Style Dress Shoes
These are for those men who don't love to experiment much with their looks. Thus, a single color black is their usual favorite. Crafted with love by hands, in premium leather, what makes them stand apart is their Cap toe - which lends it that trendy and dynamic look and feel. Post-wedding, you can even use them for offices or casual parties.
6. Camden Man-Made Derby-Style Dress Shoes
These are LIBERTYZENO's stylist's top favorites, as their open lacing", contrasts with that of the Oxford shoes. This open lacing makes them less bound in both fitting and appearance, allowing more freedom of movement. Means you can wear them through the ceremony and yet feel floating in the clouds, quite literally! What more, these come in four colors - Beige, Burgundy, Black, and Navy!
7. Crosset Leather Oxford-Style Dress Shoes
Another favorite from the LIBERTYZENO stylist for those who love to experiment with their looks. Cross leather stripes give it that dapper, fashionista's perfect partner look and hence the name. A rare collection, a Wingtip Design and that Croco Print - a perfect style statement as wedding shoes for men.
More Tips for Groom
Here are some more tips for groom to consider while wedding.
1. Define Your Groom Style
It is rare that the groom's outfit and shoes will be available at the same store. So you must ask yourself a few questions: Am I going for the vintage look or the retro one or any other? Any detail or embellishment or color of the outfit that must echo in my shoes? Any particular type of material that would look great like Suede Leather? Once you have made notes on these, go to the next step in selecting comfortable wedding shoes.
2. Buy The Wedding Outfit First
Your wedding footwear ought to complement the outfit in every sense - style, color, height and every last detail. So better buy the wedding wear first and then look for those perfectly complimenting wedding shoes that add elegance and glam to your ensemble.
Also Read: Best Shoes to Wear with Tuxedo
3. Budget Matters
Once you set a budget, it is always easy to shortlist the styles and shops that you can zero in at. It will not only keep you off the splurge but also save your time while picking the perfect pair of shoes for the wedding.
4. Venue On The Menu
One of the most essential points to ponder, because you will be doing a lot of walking in the wedding shoes inside the venue. So you need to consider the terrain - Is the venue a beach? Or is it a grass lawn which could be wet? Or just a church with normal flooring? For instance, suede leather shoes on grass will be a disaster! So the venue does matter for wedding before you select the wedding shoes!
5. Comfort - The Top Priority
What if it is an elaborate wedding affair? Or for that matter, a lot of sitting in a certain atmosphere is required? Thus, zero in on the most comfortable & perfect pair of shoes for wedding. Else foot sores may spoil your mood after a short time into the wedding.
6. Experiment With Colors
If a certain wedding shoe color intrigues you, just boldly go out of the box! It will make you stand out from fellow friends. Here we can mention peacock blues and metallic shades for wedding shoes - at times these add that extra zing to your attire, a playful twist to catch the eye. Don't be afraid to try!
7. Ensure You Smile Compliments Your Style
A perfect wedding shoe is not the one that others appreciate, it is actually the one that makes you smile and compliments your style - something that you can be always proud of. After all, it is your special day, not of any other human. So buy the one that brings cheers to your heart.
On your big day, you will be perspiring with fervor and frolic, going through a lot of emotions and tasks that keep you on your toes. In view of this, our above tips and designer wedding shoes' collection will help you not only select perfect & comfortable wedding shoes but also add zing to your looks and enhance your image. Do write to us, if you have more queries on how to choose wedding shoes.