What Shoes To Wear With Chinos: A COMPLETE STYLE GUIDE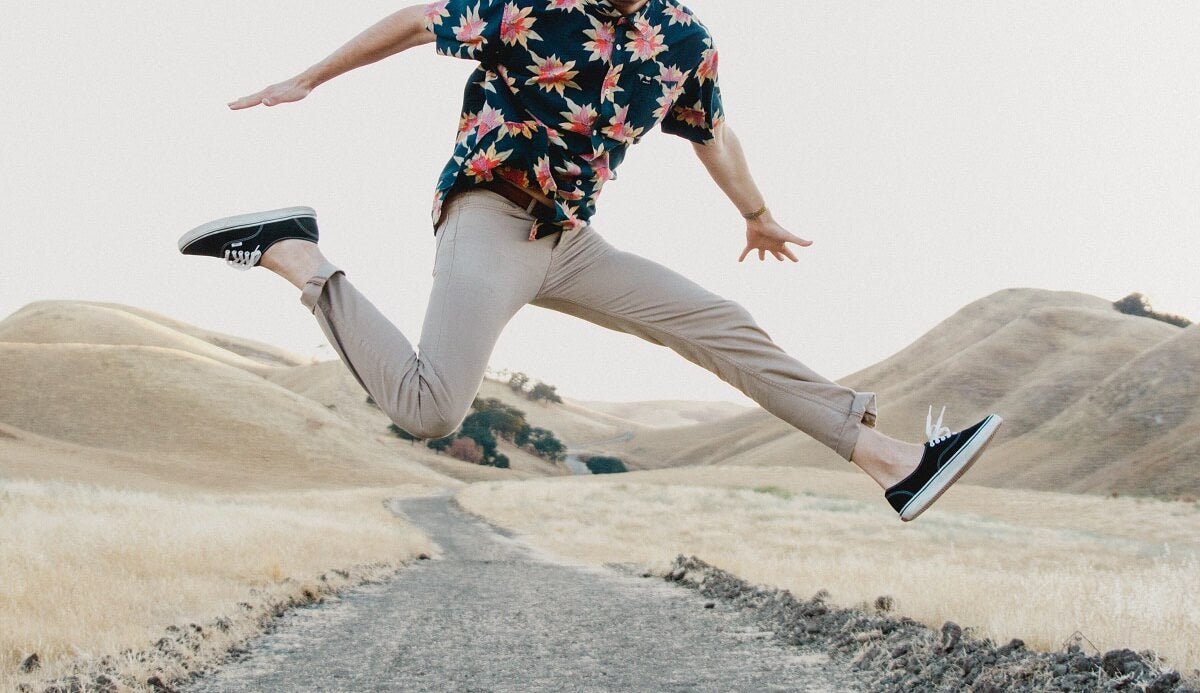 One of the most functional pieces of apparel a man can own are chinos. For a fashionable look, you can adorn chino pants with a variety of dress codes, including street casual, business casual, and semi-formal. Depending on your demands and style, these pants can be either slick and fashionable or casual and comfortable.
The tone of your entire wardrobe can be significantly changed by switching out the shoes you wear with your chinos. To ensure that you have the best shoes for chinos, we have prepared the list of top 7 shoes to wear with chino pants.
Table of Contents
Which Shoes to Wear with Chinos?
If you aren't the one who wants to remember what color combination of shoes with which Chinos, remember the thumb rule - black chinos brown shoes, blue chinos brown shoes. It will help you stay off the hassle.
Now let's move on to all the types of shoes to wear with chinos and where you can wear them.
1. Loafers

A terrific combination for casual to semi-formal outfits is chinos and loafers. They go nicely together because they can both be dressed up or down. Choose the dress code you want to adhere to using your shirt, T-shirt, blazer, and other top wears. Tassel Loafers are recommended for any season except winters, where you should go for some warm style and look.
Recommending Tassel Loafers with Chinos
Popular loafers made of suede are frequently worn for smart-casual ensembles, yet they can also be dressed up more if necessary. There is a huge variety of leather loafers. While more conventional tasseled loafers are unmistakably more formal, penny loafers go well with attire appropriate for a cocktail or smart casual dress requirements.
2. Brogue Shoes/Brogues
Among the best dress shoes with Chinos, Brogues are ranked higher than the Oxfords, due to their more versatile nature. Also, brogues are among the best shoes with khakis; pick them in brown color.
Recommending Black Brogue Shoes with Chinos
The brogue accent helps to soften the sharp silhouette's formality, making them more appropriate for wearing with chinos in a variety of smart settings, from "smart casual" to "formal." So you can pick them in any color for instance if the occasion is a bright event you can match them with the shirt to make them the best shoes for chinos, or you can simply keep them in formal colors of black, brown or blue if the event is quite a formal one.
3. Chukka Boots

Chukkas might perhaps better represent your individual style. However, there are many various colors and materials to pick from when purchasing Chukka boots, which might change their formality and suitability for wearing with chinos. Avoid wearing black with chinos; instead, bring in a hue of brown, whether it's suede or regular leather.
Chukka Boots Goes Great with Chinos
Pick leather Chukka Boots as shoes for chino pants when you wish to strike a bit of a formal attitude. Ideal wear in the Fall or Winter season. But when you wish to stay less formal, pick chukkas in suede. Brown is the overall color that you must prefer unless you really wish to look like a cowboy in black Chukka boots. Brown Chukkas are not only the best shoes with khakis or chinos, but also can be worn with any combination of men's outfits.
Also Read: How to Wear Chukka Boots
4. Casual Sneakers

These are the best shoes that go with chinos on any casual occasion, through the year in any season. Be it a pool party or dance floor, be it a forest bonfire or hanging out with your lady love, sneakers are an all-time ultra-cool combination with chinos. Avoid them as casual shoes to wear with Khakis.
Casual Sneakers Looks Stylish with Chinos
When picking sneakers or leather casual shoes as shoes for chino pants remember that monotones will look ideal with plain, solid T-shirts while multi-colored sneakers will look best with semi-formal striped casual shirts or funky T-shirts. You can layer the style and look with a denim jacket to complete the look.
5. Oxford Dress Shoes

Oxford dress shoes offer the modest official appearance required by stricter dress rules. Although black leather Oxfords are the most formal ones, they are less adaptable than traditional brown tones. So you may experiment with the color as per your overall combination with chino pants as well as the occasion.
Oxfords are Great Choice with Chinos
The Oxfords are all weather shoes, but the color can vary as per the formality of the event you attend. For instance, a cocktail or a formal Xmas party can make you pick red Oxfords as dress shoes with chinos, but for a winter office meeting, you will mostly pick Black or brown oxfords.
6. Boots
Numerous different boot types go well with chinos. Depending on the type of event you intend to attend, you should base your boot selection on that. When you pick the boots as per the weather, then go for the one above the ankle length and pick them in leather only.
Boots and Chinos are Dapper Combination
Lace up boots come in leather and suede varieties and are a fashionable option for business casual or some quasi occasions. For smart-casual occasions, chukkas or desert boots go well with chinos. For semi-formal or cocktail events, dress boots are a less popular yet extremely fashionable option.
7. Cap Toe Shoe

One of the most sought after shoes with chino pants. When in monoton they lend a style of formality, but when in dual tone, they lend an undercut style! The lace-up style and grip sole of the shoe provide excellent foot support, making them perfect for workdays, weddings, and other formal occasions.
Cap Toe Shoes with Chinos
We recommend monotone cap toe shoes as dress shoes with chinos for formal events. Pick a black or blue or brown as per the chinos color. Like black chinos brown shoes, blue chinos brown shoes. But if you wish to pick two-tone cap toe shoes, then one of the colors has to match the upper wear while the other must compliment the Chinos.
Styling Tips: Shoes and Chinos Combination
Determine the level of formality you desire. Select a shoe style that falls within that heading.
Loafers look best with ankle-length chinos, while dress shoes look ideal with full-length chino pants.

Pick loafers and sneakers for summer, spring and rainy weather, while leather boots are cozy wear in winters.

Avoid sandals, and sports shoes with chino pants.
Chino pants should also be the appropriate length. Men shouldn't wear pants that are excessively long and bunch up at the ankles, and they also shouldn't be too short. Chinos that are trimmed at the ankle are typically in style and always complement all kinds of shoes to wear with chinos (boots being the exception where the chinos must cover the top length of the shoes).
FAQs
Can you wear chinos to work?
Yes, you can wear Chinos to work with a formal shirt and Oxford or Brogue shoes. Though Chinos are somewhat casual attire, yet this pairing will help you carry them off to work meets which are less formal.
Do black shoes go with brown chinos?
Yes, black chinos and brown shoes are the best shoes with chinos. These are the most sought after shoes for chinos.
How to wear chinos with sneakers?
When you pair Chinos with sneakers try matching the T-shirt or casual shirt with the colors of the sneakers. And you can also throw in a denim jacket as a top layer.
Do black shoes go with khaki pants or chinos?
Yes, black shoes with chinos demand the shirt or the t-shirt to be black or any dark color that can complement the black of the shoes.
Which are the best dress shoes to wear with chinos?
The best dress shoes to wear with Chinos are Oxfords and Brogues. Pick them in a color that compliments the shirt color or pick them in suitable shades of brown to be on the safer side.