The Best Business Casual Shoes for Men That Elevate Your Workplace Look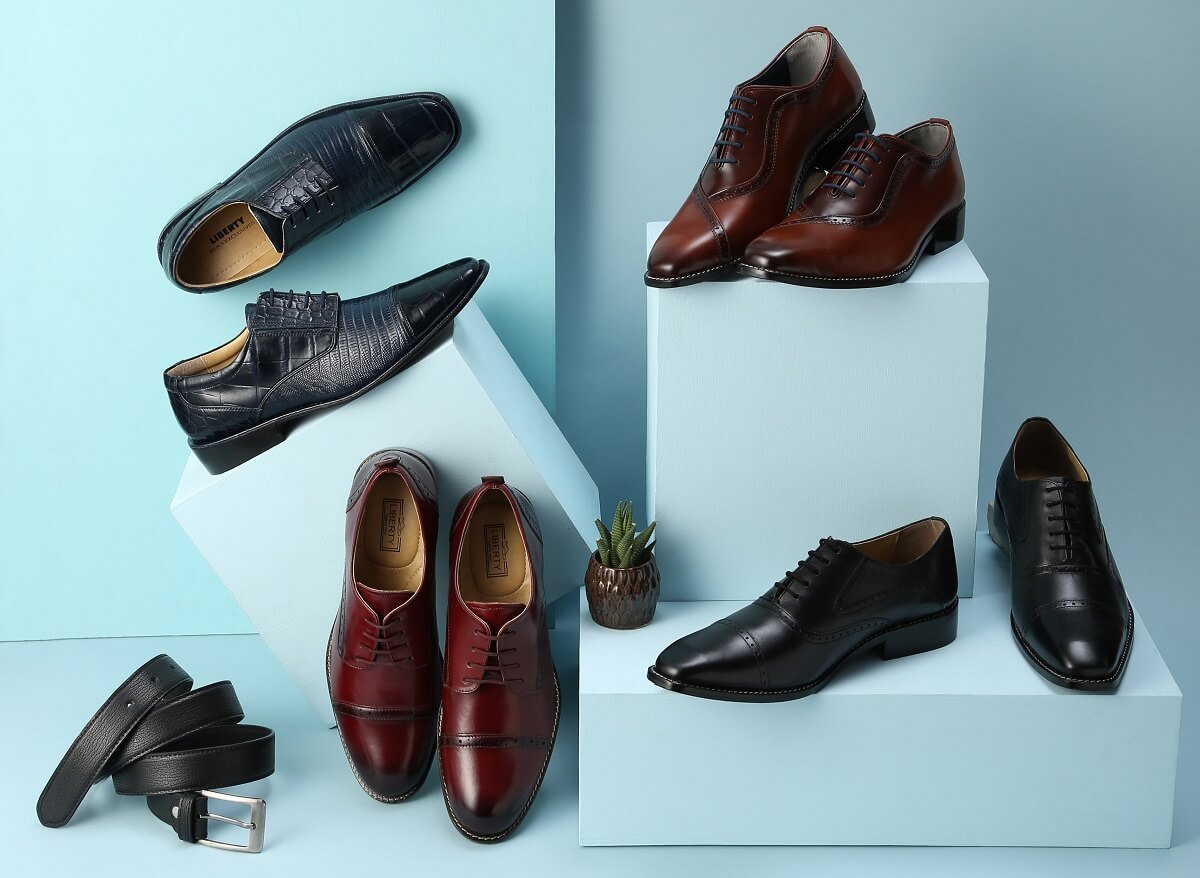 When only rigid dress codes used to be considered as office wear days are gone. They were uncomfortable and inflexible, giving men traumatizing memories throughout the day, every day. Now with the casual style, business casual shoes for men have become a blessing in disguise, making the transition back to office life more chic and comfortable.
These men's business casual shoes for the office encourage a relaxing work culture, no matter what type of firm or business event you are in. The best thing is, there is a wide variety of office casual shoes that you can choose from.
What are the best types of casual shoes that will work well with your business attire? Let's have a detailed view of this in the next segment.
Table of Contents
7 Comfortable Business Casual Shoes

When it comes to picking the perfect pair of office wear dress shoes for men that look stylish yet corporate, feel comfortable and relaxed, there are quite a few types that you can absolutely rely on. Below are the top 7 essential business shoes for men.
1. Oxford Dress Shoes
Oxford shoes act as a perfect companion to both formal and casual attire, making your look minimal yet stylish. Styled appropriately, they can perfectly match your attire for all occasions. For business casual; cap toe oxfords are the most common choice.
Popular Oxford Shoes Color To Wear as Business Casual Shoes:
Brown: Pair brown Oxford shoes with a gray, navy blue, or dark brown suit to make yourself stand out from the crowd.
Tan: Tan Oxfords, available in both light and dark tones, go well with denim pants, bright-colored chinos, and navy trousers, giving you a smart business casual look.
Black: It goes without saying that black is a timeless color for a formal look. If you want to have a casual look with a polished touch in a business event, a pair of black Oxford shoes is the one that you can blindly trust.
In short, if you are looking for the best business casual look, Oxford shoes in any color will work perfectly.
2. Derby Shoes
Just like Oxford shoes, Derby shoes are also classy yet comfortable business casual shoes for men. These shoes have a minimal design and suit perfectly with a broad array of outfits.
Best outfit options that can be teamed up with derby shoes to give you a perfect business casual look are:
With Chinos: Pair dark-colored derby shoes with beige chinos, a white shirt, and a blue blazer. Get a smart, casual, and sophisticated look.
With Suits: Leather derby shoes add a smart touch to an overall suited look. Dark-colored suits go well with black derby shoes. If your suit's color is light, pick tan derby shoes. You can also experiment with cherry red or brown colored shoes.
Go for these comfortable business casual shoes to add a casual touch to your business attire.
Also Read: Oxford vs. Derby Shoes Comparison: What's the Major Differences?
3. Brogue Shoes
Brown-colored leather Brogue shoes are the classic ones. However, some more styles of these shoes are getting popular. From slim-fit denim jeans to chinos, casual T-Shirt to chambray shirts, and even two-piece suits, Brogue shoes go well with various outfits, perfect for both casual and formal events.
All Three Types of Borges are Perfect as Business Casual Shoes:
Full Brogue: Its front section is pointed-shaped, having wing-like extensions that go along both sides of the shoes.
Half Brogue: With a pointed toe cap and a decorative punched defined look, these shoes work best with formal attire. However, you can pair these up with business casual outfits as well.
Quarter Brogue: Its toe cap is straight and the pattern is similar to cap toe shoes. It also has a detailed design at the edge of the cap. Quarter brogue shoes are the most suitable footwear for formal and business events.
A variety of styles and types of brogue shoes are now acceptable for various business occasions, giving a formal yet stylish look effortlessly.
4. Monk Strap Shoes
Add a dash of sophistication to your daily office wear with monk strap shoes. They have both a simple and double strap design, perfect for business and formal attires. They are also great options for smart casual business events, even parties, and weddings too.
Also Read:

1. Why Monk Strap Shoes Are Still In Style & Must For Stylish Men Dress Shoes Closet
When to Wear Monk Strap Shoes for a Business Casual Look:
In Winter: Pair brown monk strap shoes with gray or navy chinos and a light-color sweater to get the perfect chic look.
In Summer: Monk strap shoes with denim jeans and an oxford shirt are good to go for any semi-formal or casual business occasion.
You can also pair leather double monk strap shoes with dark suits and patterned ties for a business casual look during any season.
5. Loafers
Loafers are one such piece of footwear that can quickly shift from appearing conventional to having a casual vibe. Pick the right pair of Loafers to match your outfit.
Type of Loafers to Wear as Business Casual:
Horsebit Loafers: With a metal clasp at the font, Horsebit Loafers can add a unique classy touch to your style statement.
Tassel Loafers: With a detailed outer stitch design, Tassel Loafers add an embellished appeal to a business casual look.
Penny Loafers: This is another sophisticated addition to your footwear wardrobe. With Penny Loafers, you can easily modify your workwear into a semi-formal setting.
Slip-on Loafers: Bright colored Slip-on Loafers give a chic casual look if synchronized with the outfit correctly.
Snaffle Loafers: Wear these with slim-fit chinos and dress shirts to complete your business casual look.
Leather Loafers look the best when you want to blend style, comfort, and sophistication together for your business casual look.
6. Casual Shoes
Men's comfortable business casual shoes mean shoes that men can wear from morning till evening without discomfort or shoe biting. A good pair of casual shoes add a stylish touch to an overall look as well. And when you pick the right brand, these shoes are durable too.
Styled correctly, these shoes can give you the perfect business casual look and help you set yourself apart.
7. Chukka Boots
Ankle-length boots, commonly featuring two or three eyelets with laces, are known as Chukka boots. They are great additions for casual, smart casual, and business casual occasions.
Chukka Boots are Made Of:
Leather Chukka Boots: The Leather Chukka Boots are durable, versatile, and perfectly fit for both casual and formal outfits.
Suede Chukka Boots: Suede Chukka Boots add a contemporary touch to a business casual look. They are available in various colors and look absolutely fashionable with any outfit.
Bring your Chukka Boot look to the office by teaming it up with chinos or trousers, a white shirt and a blazer or cashmere sweater.
Also Read: How to Style Chukka Boots
All the above-discussed business casual shoes for men can easily add an elegant touch to your daily dull and patterned office attire. Pick the one that you think will go best with your outfits and personality. You will see how it can boost your confidence and turn your colleagues' and teammates' heads around.
FAQs
What men's business casual shoes are in style?
There is a range of men's business casual shoes in style at the moment. From Loafers to Monk Strap shoes and Chukka boots to Oxford shoes. You can also pick dress shoes like Derby and Brogue as business casual shoes.
Are boots considered business casual?
Yes, but there is some limitation when choosing boots as business casuals. Leather Chukka, Lace-Up, and Chelsea boots are most preferable to wear at the office or work.